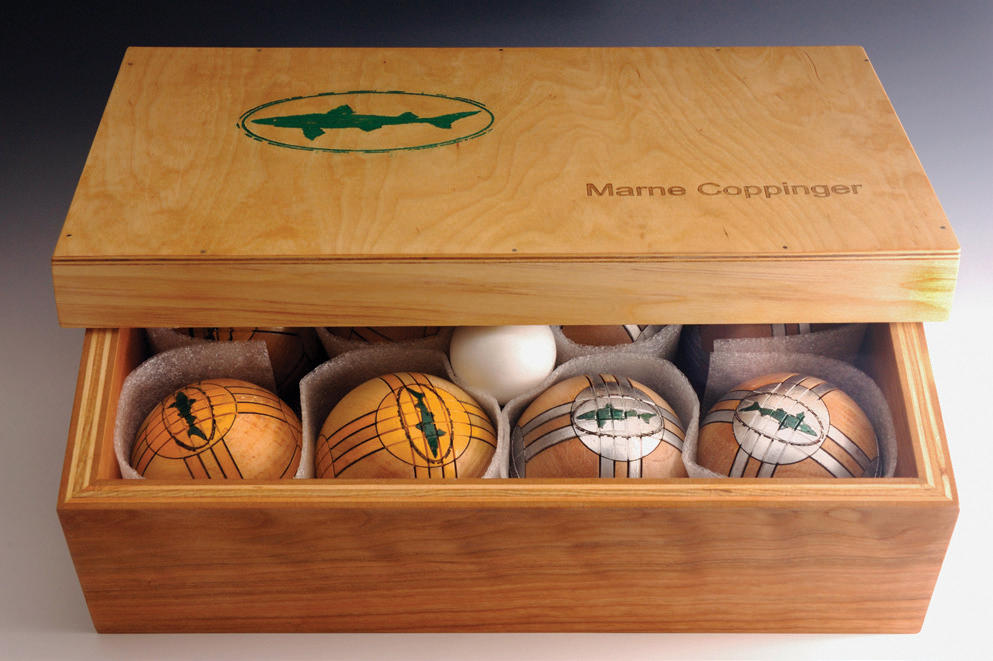 11 Mar

Things we love
Turquoise Canyon Executive Chair by Great Blue Heron Furniture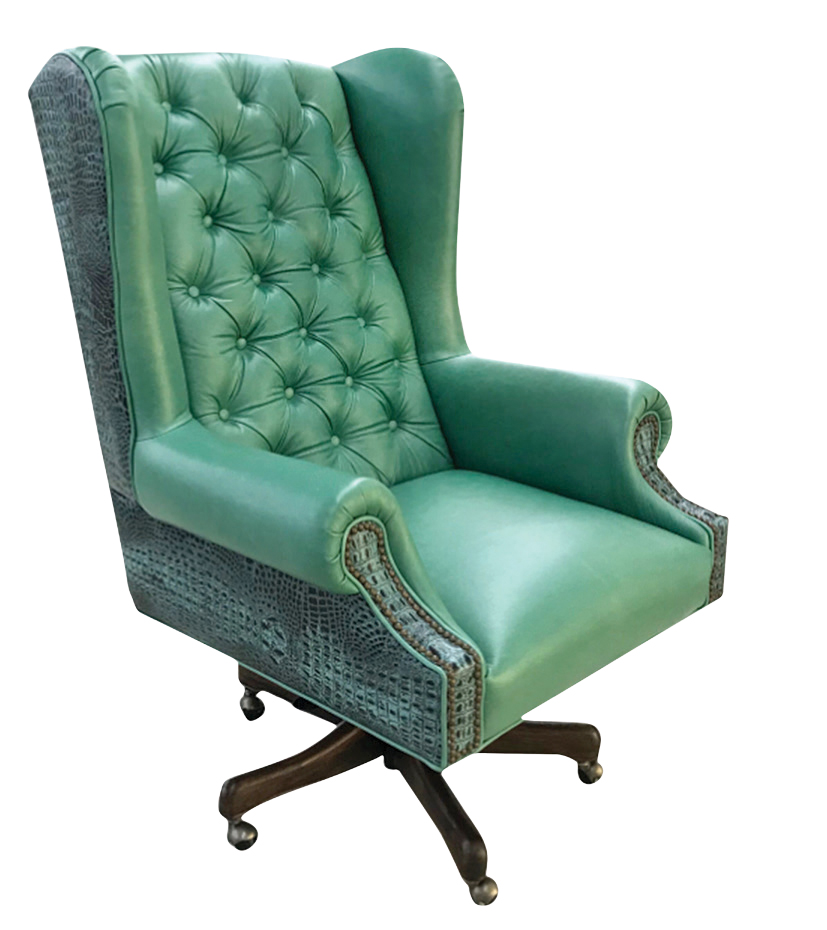 Sitting in the lap of luxury might describe how one feels when lounging in this bright turquoise executive chair. Top-grade leather covers its cushion of faux down and high-density foam, allowing one to sink into comfort. Set on five casters and supported by a kiln-dried hardwood frame, the durability of this chair is undeniable. And perhaps the pièce de résistance: it's accented with alligator hide. Specializing in custom furnishings, Great Blue Heron has been a leader in creating Western and contemporary leather furniture in their Texas factory since 1991.
$2,905
34 x 47 x 36 inches
greatblueheronfurniture.com
Lavoisier Floor Lamp by Jonathan Browning Studios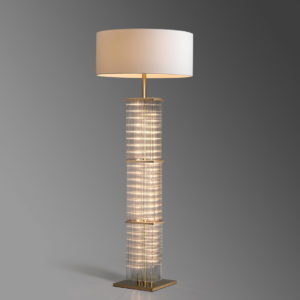 It's rare to find a lighting treasure as beautiful as this Lavoisier Floor Lamp, made with care by Jonathan Browning Studios in San Francisco. Browning's love of Classicism combined with industrial design brings forth contemporary fixtures with that "forever feel." Two long bulbs run the entire length of the Lavoisier, illuminating glass rods. The fixture is topped with an ivory silk shade, and bronze details, with a hand-polished patina, add the finishing touches. With its dimmer, the illumination of the Lavoisier can be brightened or diffused. Like a fireplace that captures one's attention, we're betting this lamp does the same in your home.
Price available upon request
60 x 23 inches
jonathanbrowninginc.com
Fired On: Targeting Western American Art Written by Toby Thompson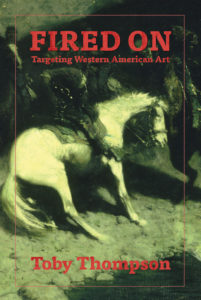 From 1983 to 2019, Toby Thompson has profiled artists for the likes of The New York Times, Esquire, and for Western Art & Architecture and its sister publication Big Sky Journal. In this eclectic book, he has amassed these musings to explore the world of Western art, which he defines as being created by any painter, sculptor, author, actor, or musician who was born or has worked west of the Mississippi. Thompson makes some exceptions to include art by other notables, including Bob Dylan, Sam Peckinpah, and Jack Kerouac, among others. The book's title, Fired On, is taken from Frederic Remington's 1907 oil painting, which hangs in the Smithsonian.
$22.95
6 x 9 inches
Softcover, 342 pages
bangtailpress.com
Custom Bocce Ball Set by ShopDog Turnery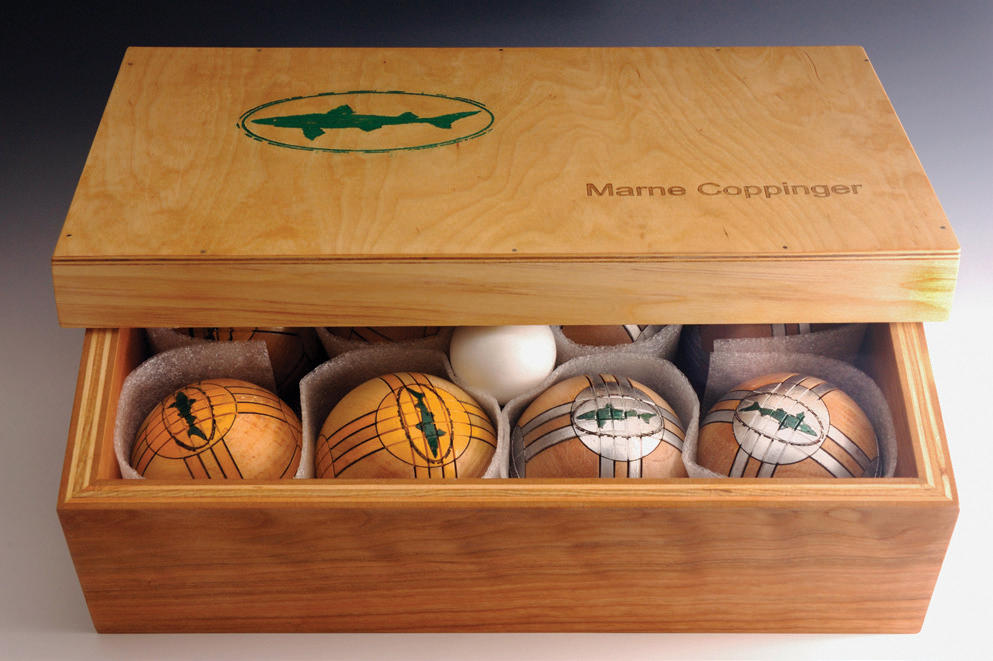 We had to laugh when we read the story of how ShopDog Turnery got its name. Molly, a basset hound, spent as much time as her owner did in his turnery in North Carolina's Piedmont region. Jim Barbour credits his dog with doing the "ruff" work — sleeping in the shavings. Created by the dynamic duo, we love this hand-turned Bocce Ball Set, which can be customized. Choose a solid colored wood or combine contrasting woods, and the striping on the ball is available in the traditional two-stripe design or other combinations. The case and bocce can also be engraved. We think it's a lovely, festive, and personal gift to bring to a dinner party on a warm spring or summer evening.
$325 and up
shopdogturnery.com
Hand-Beaded Bracelets from Etkie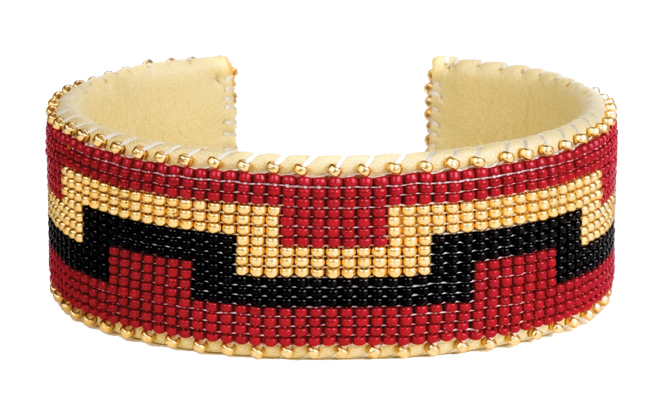 We love not only the bracelets that Etkie produces but also the mission behind them. At home in New Mexico, the company helps keep Native American jewelry-making traditions alive. Each bracelet is hand-loomed by a Native American artisan using the unique processes passed down by their ancestors. Etkie's brand of fashion is a force for good, and their quality products benefit the communities where they are made. For example, 10 percent of sales from the Aqua Collection benefit Digdeep, a nonprofit working to ensure that the Navajo Nation has access to clean, running water. Inspired by the landscape and culture of the Southwest, the cuffs are available in both large and small sizes and feature bright blues, yellows, reds, and oranges sewn onto soft leather. The Priscilla Cuff, conceived and created by a woman of the same name, fits most wrists; its copper inlay is covered in genuine leather and topped with delicate glass beads. While the design may be repeated, the variation of colors within the beads affects each outcome. Why stop at one?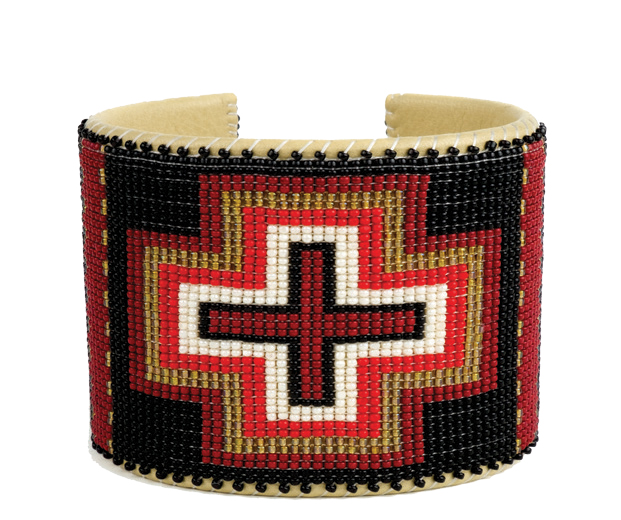 $275 to $575
Large cuff: 6 inches wide
etkie.com
Art Deco Bathtub by Clarke Architectural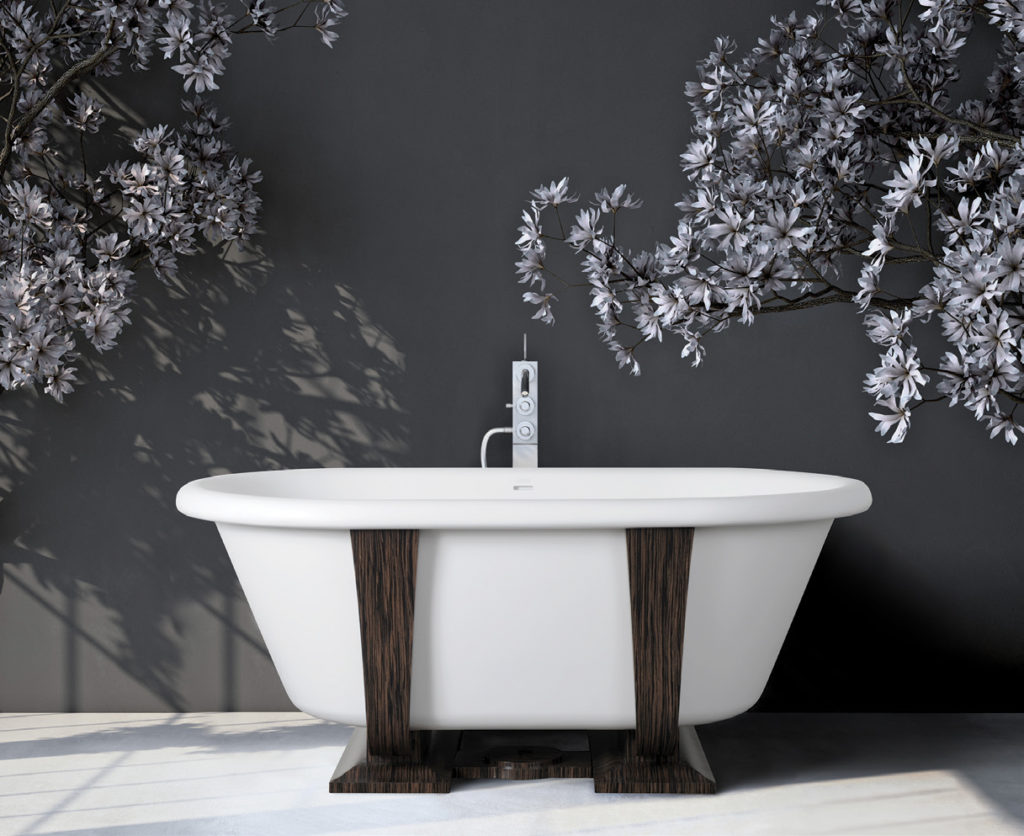 We love this bathtub inspired by Emile-Jacques Ruhlmann [1879–1933], a master furniture designer during the Art Deco period. He excelled with a simplicity of form executed with exotic materials, making his work a symbol of luxury. A family-owned business, Clarke Architectural expresses Ruhlmann's ideals in this sculpturally delightful bathtub made from OMOXO, the company's signature solid surface material. Manufactured entirely in the U.S., the tub rests on a solid base covered with Macassar, a rare Indonesian ebony. The bathtub is available in both black and white, and satin or matte finishes. We imagine it would be hard to worry while soaking in this luxurious homage to Art Deco.
$21,306
34 x 72 x 37 inches
clarkearchitectural.com
Dining Chairs by Alan Daigre Designs
Alan Daigre Designs gained recognition for creating a rocking chair with a suspended back, and the company has now applied that technology to this lovely set of dining room chairs. Reportedly, happy customers say that their guests linger longer around the dining room table when sitting in one. "The real beauty of the design is in the comfort," Daigre says. "With the block seat and suspended back, the chair is free to adjust to the body." Inspired by natural textures and clean, simple lines, the comfortable chairs are available in a variety of wood types, including some rare and exotic hardwoods.
$1,850 to $2,150
41.5 x 20.25 x 16 inches
alandaigredesigns.com
Ceramic Vessels by Patrick Hall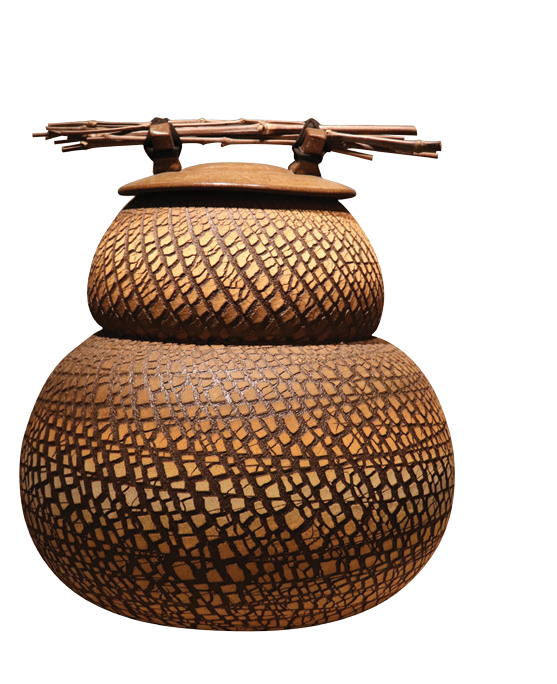 Ceramicist Patrick Hall considers himself a "designer and maker of things." From architectural ceramics to artistic vessels and a wide range of other home décor items, including lighting, custom furniture, and wall reliefs, Hall brings out the best of his materials. He started working with clay at age 14, continuing his study of ceramics through a Master of Fine Arts. Then, in 1986, Hall founded a design-build firm that specialized in architecture and interior design. After running the firm for 28 years, he returned to his first love of clay, establishing a studio in Goleta, California. "My aesthetic concerns revolve around an object's presence, its posture, and how the object affects or commands the space around it — its function and efficiency in articulating itself," he says. We love that this ceramic vessel achieves that subtle yet commanding presence.
$1,450 to $2,950
friesengallery.com