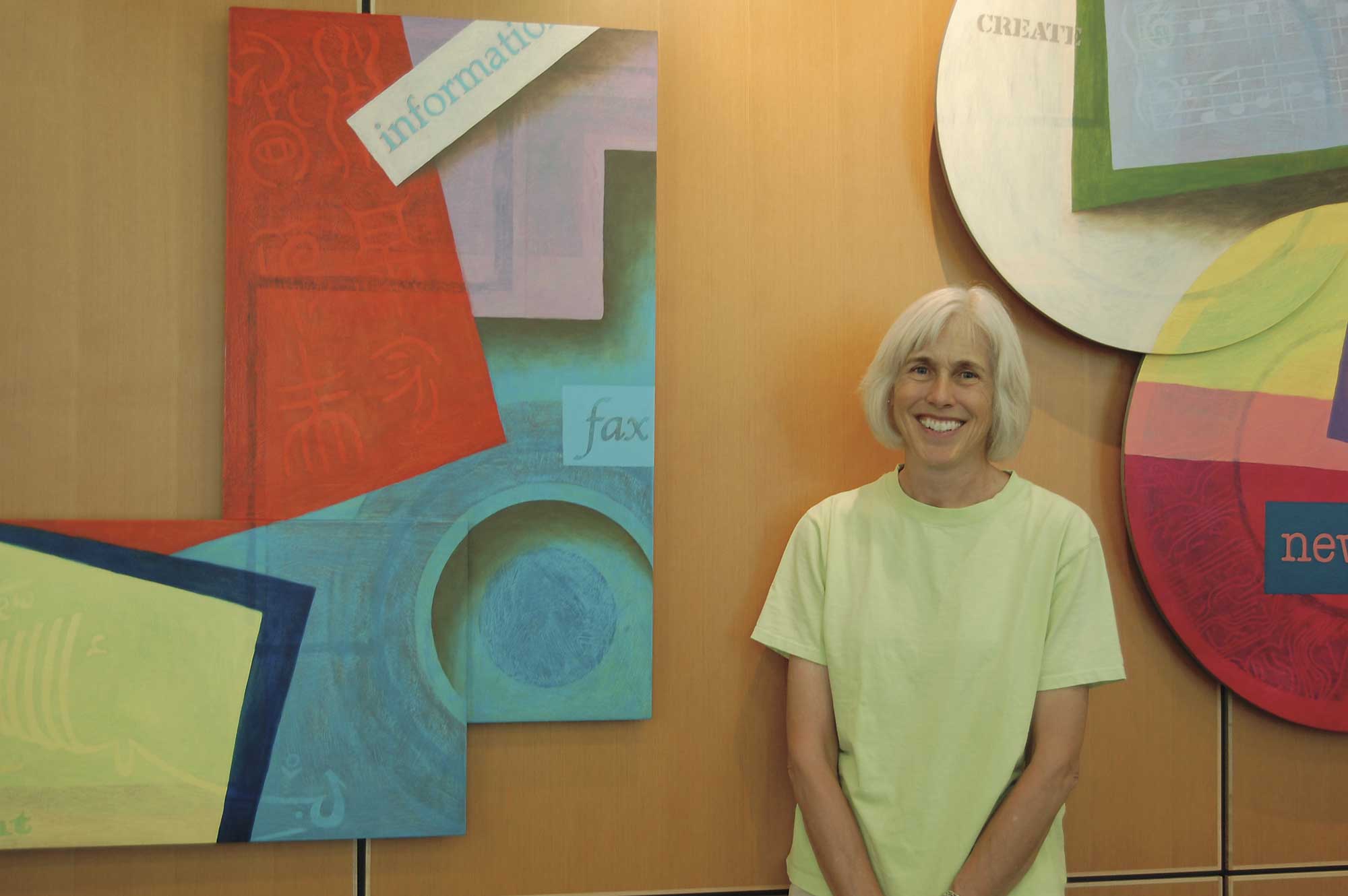 24 Jul

Illuminations: Ones to Watch
---
Phoebe Toland's sculptures feel more like three-dimensional paintings. Shadows created by structure leave another kind of line in place. Although most of her pieces are made from wood and paint, they induce an ethereal presence, at once both substantial and gossamer. Intercepting shapes combined with pastel colors achieve a sense of delicacy and weightlessness, while the concreteness of the wood binds us to the earth.
By contrast her paintings make use of bold colors with specific references to landmarks, subdivisions and places relevant to civilization that are then marked over with graffiti-like images — a kind of 'We Are Here' planting of a flag — that pull together both ends of society into a single abstract edifice.
Toland's work resides in both private and public collections including the University of Montana, Missoula; the Holter Museum, Helena, Montana; the Yellowstone Art Museum, Billings, Montana; David and Anita August's collection in Portland, Oregon; the private collection of Arthur Williams, New York, New York; and Anne and Harry Wollman, Woodstock, Vermont, among others.
She has shown her work at the Lorinda Knight Gallery, Spokane, Washington; the Turman Larison Contemporary, Helena, Montana; the Flatiron Gallery, Billings, Montana; and the Margo Jacobsen Gallery, Portland, Oregon. Her work has garnered many awards and honors including a 2005 Adolph and Ester Gottlieb Foundation Grant. She is represented by the Turman Larison Contemporary Gallery, in Helena, Montana.