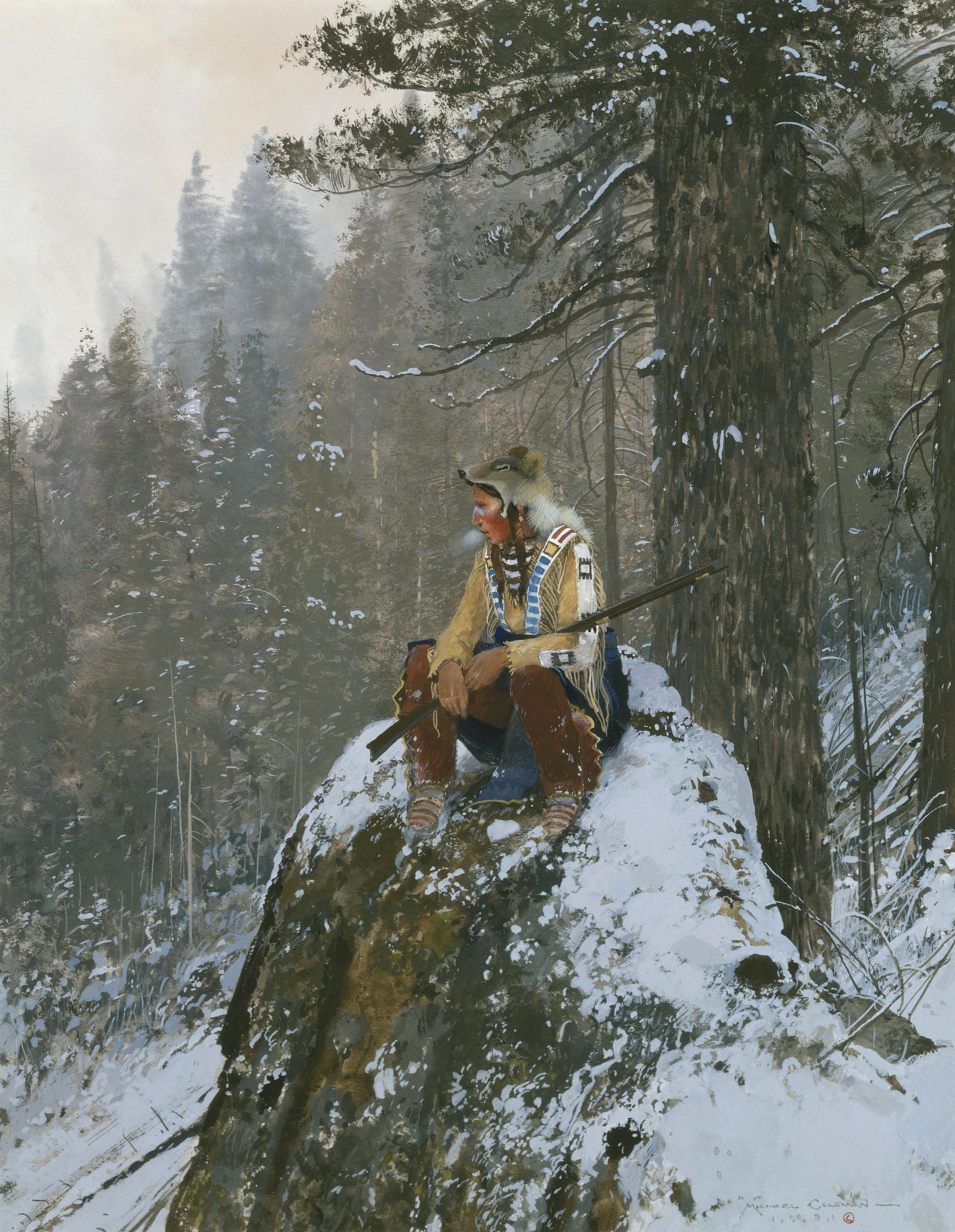 "The Watcher", Gouache, 17 x 12 inches
24 Jul

Illuminations: Ones to Watch
---
Residing in the landscapes that spiritually and physically engage him, Michael Coleman translates nature by combining realism with a sense of the celebrated West. Proficient in oil painting, gouache and sculpture, Coleman defines the place that inspires him with vivid palettes and a striking ability to cull light as if caught in the moment. Drenched in gentle tones and resplendent in detail, Coleman seeks to illustrate life lived among the elements and in accordance with the natural history of the Rocky Mountains.
Coleman's works can be found in private and public collections all over the world including those of Clint Eastwood, Burt Reynolds, Ian Cumming, John Huntsman, Bill Kerr, Stan Kamen, Mack Pogue, President George H. W. Bush and Vice-President Cheney. His work is also in the Anschutz Collection in Denver; the National Museum of Wildlife Art; the Buffalo Bill Historical Center in Cody, Wyoming; the National Museum of Dubai; the Corning Museum of Glass, New York; and the C.M. Russell Museum, Great Falls, Montana.
In 2003, Coleman won the Governor's Mansion Artist Award, Salt Lake City, Utah. The year before he garnered Most Honored Artist of Utah-Olympic Curatorial Committee and in 1999 he won the Prix de West Award, National Cowboy Hall of Fame, Oklahoma City, Oklahoma.
Michael Coleman is represented by Legacy Galleries, Jackson, Wyoming, and Scottsdale, Arizona; J.N. Bartfield Galleries, New York, New York; Drummond Gallery, Coeur d'Alene, Idaho; Settlers West Gallery, Tucson, Arizona; and Mongerson Galleries, Chicago, Illinois. His work will be featured in a solo show, Yellowstone opening August 2, at Legacy Gallery in Jackson Hole, Wyoming.