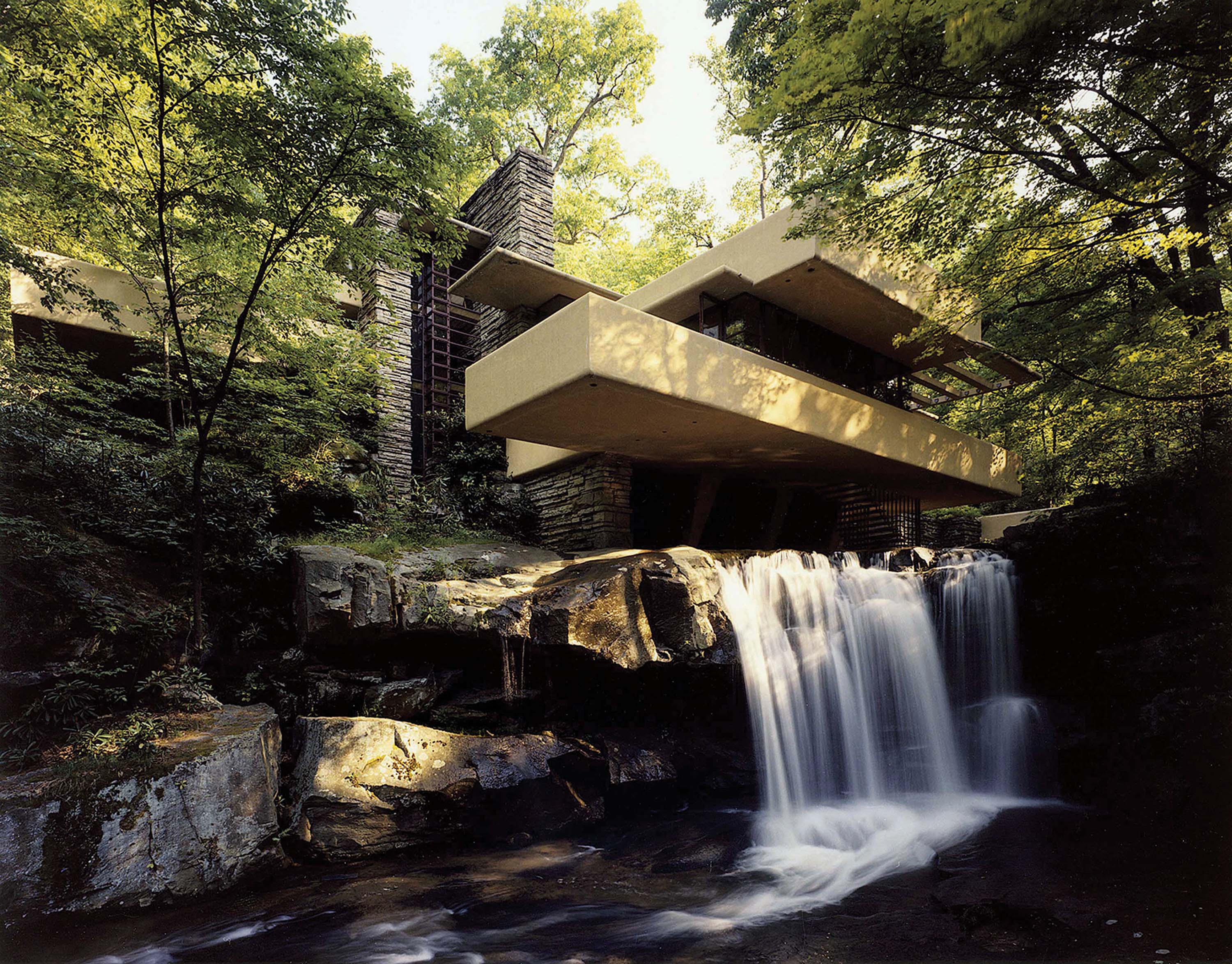 Frank Lloyd Wright's Fallingwater is the ideal destination for lovers of architecture.
01 Dec

In Search of Western Art
---
Fred Everett and his wife recently traveled from their home state of Georgia to see a side of Southwestern art in Santa Fe, New Mexico, that doesn't exist — at least not for the casual visitor, or even for the average art enthusiast and collector.
The Everetts are among more than two-dozen, upper-level members of the Booth Western Art Museum who this year signed up for a tour of treasured art and artists of Santa Fe led by museum executive director Seth Hopkins. It is the eighth tour for the frozen-vegetable entrepreneur and his wife under the auspices of the Cartersville, Georgia, institution. The sold – out status of the weeklong trip in August marked the growing appeal of a niche travel market that celebrates artists, galleries, museums and private art collections across the western United States.
The Booth members on the Santa Fe-based excursion, which included studio tours of such talents as landscape painter P.A. Nisbet and contemporary Navajo artist Tony Abeyta, have, for the most part, traveled the world, are discerning collectors of paintings, sculpture or pottery and are intentional tourists with a desire to deepen their understanding of the American West and its historical, cultural and artistic legacies.
"We spent an entire week going from door to door, feasting on art all day long," Everett says of the New Mexico jaunt.
The Booth is one of several entities behind art destination travel at a time when sponsors such as Art Excursions in Chicago, Jackson Hole Wildlife Safaris in Wyoming and the Millicent Rogers Museum in Taos, New Mexico, are seeking to emphasize home-grown talent and boost local economies in the United States for packages that can cost from several hundred to several thousand dollars and include transportation, accommodations, meals and other amenities.
Hopkins has custom-designed the Booth tours since he initiated them for members roughly a decade ago. Seasoned collectors approached him early on to say they were seeking more exclusive and extensive views into the art and figures of a given region.
"They wanted to go behind closed doors, to experience artists' studios and private collections," says Hopkins.
Art Excursions of Chicago, led by art historians Jeff Mishur and his wife, Michelle, offers art and architecture tours that span from Oak Park, Illinois, and the wonders of Frank Lloyd Wright, to Southern California and several states east of the Mississippi River.
Mishur says tours are "anti-whirlwind," with the pair dedicated to providing their sophisticated and often affluent clientele an intimate and in-depth experience with art and artists.
The company's signature annual tour of the Pacific Northwest, and the art glass movement that has infused the region with the rise of Dale Chihuly, will see the eponymous Garden and Glass Museum at the Seattle Center. In addition, the 2015 trip is to feature the new, much-heralded Haub Family Collection of Western artworks by such masters as Thomas Moran.
Travelers can view Chihuly works unavailable elsewhere and the creations of world-class and international artists during a day trip to Pilchuck Glass School in Stanwood, Washington, which was cofounded by Chihuly.
Mishur credits Chihuly for "an extraordinary explosion of creativity" in the region tied to ranks of artists who are working in a spirit of collaboration and community that Chihuly inspired.
Art Excursions relies on repeat customers who value high-level content paired with engaged and engaging travel companions and an experience that could only be made in America.
"We decided early on to focus on the United States. We have amazing cultural amenities unlike anything in Europe or elsewhere," he says.
Professional photographer Jason Williams was well-established as a guide for wildlife and photography tours in the wildlife and art-rich world of Jackson, Wyoming, when he teamed with his artist-girlfriend, Carrie Wild, a year ago to meet the rising demand by art enthusiasts for customized tours.
Jackson Hole Wildlife Safaris has provided art adventures — dubbed the Jackson Hole Fine Art Tour — for people with more than a passing interest in paintings, sculpture and photographs depicting the West's animals and environs.
The tour, offered year-round by arrangement, is anchored by a trip to the National Museum of Wildlife Art and tours of art galleries representing top contemporary wildlife artists such as Amy Ringholz and deceased masters such as Bob Kuhn.
Peter Seibert, executive director of the Millicent Rogers Museum in Taos, was the genius behind a tour this fall entitled On the Trail of Fred Harvey, a five-day package designed for museum members but open to others that tracked the powerful and promotional vision of the American West by the 19th-century British hospitality entrepreneur.
Harvey, who left his mark on hotels and restaurants across the American Southwest and on buildings in the vicinity of the Grand Canyon, encouraged fine artists to depict the West as a natural wonderland and cultivated the thriving Native American arts culture centered on pottery, says Seibert.
The October journey included a tour of a hotel in Winslow, Arizona, led by the famed "Harvey Girls," a trip by train to the south rim of the Grand Canyon and a day's visit among the Hopi.
Seibart intends to bolster the museum's travel and study program for members and others. Any such trip for today's art-travel enthusiast — who usually ranges in age from 30 to 70 — must meet two criteria, he says.
"The two branding mechanisms that will bridge baby boomers, Gen X and Millennials are experiential and authentic," says Seibert.