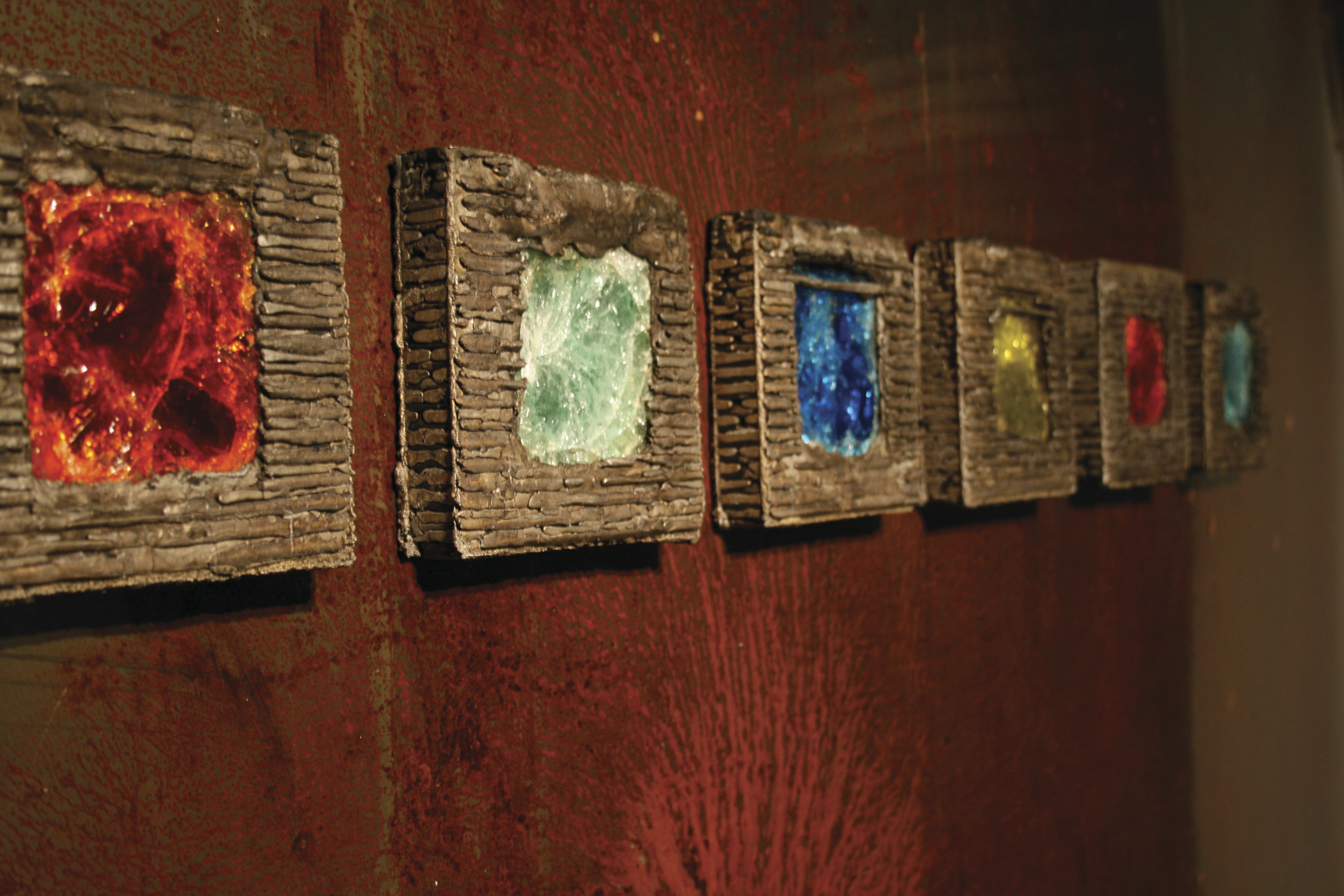 This installation of "New Normal" is 48 x 120 inches.
09 Jun

Ones to Watch: Brian Scott

Brian Scott's textured, poured-metal-surrounding-kiln-formed-glass sculptures stand like delineated thresholds separating what you think you know from what you might learn. These totems take on the traditional purpose of making the physical world comprehensible, as well as revealing an internal, contemplative world.

"Frequently there's a portal experience to my pieces," Scott says. "And that soft piece of glass in the middle draws people into them."

For Scott, his process is seamlessly attached to his life.

"My work takes place simply through being, and my own inherent desire to express my creative energy through a physical medium," he says. "I am working on art during most moments of my life. From the small to the large — all behavior, emotion, and interactions are the energy making up and appropriating themselves into the pieces."

His totem pieces especially are cleverly accessible. Drawing attention through surprising color, like glints of treasure happened upon in the sunlight. From there the nuances of texture and materials keep the viewer engaged.

"I feel I am connecting with something ancient as I'm creating, and the sense of that connection is translated into my pieces," Scott says. "They appear to have a story written within that has been weathered over stages. Beyond my hands, the work continues to have a life of its own. They become marked and altered through time; it's not linear or predictable."

Scott was the Artist in Residence at the Yellowstone Art Museum, Billings, Montana, where some of his pieces are in the permanent collection. He is represented by Visions West Gallery, Denver, Colorado, and Bozeman, Montana; Terzian Galleries, Park City, Utah; and The William & Joseph Gallery, Santa Fe, New Mexico.