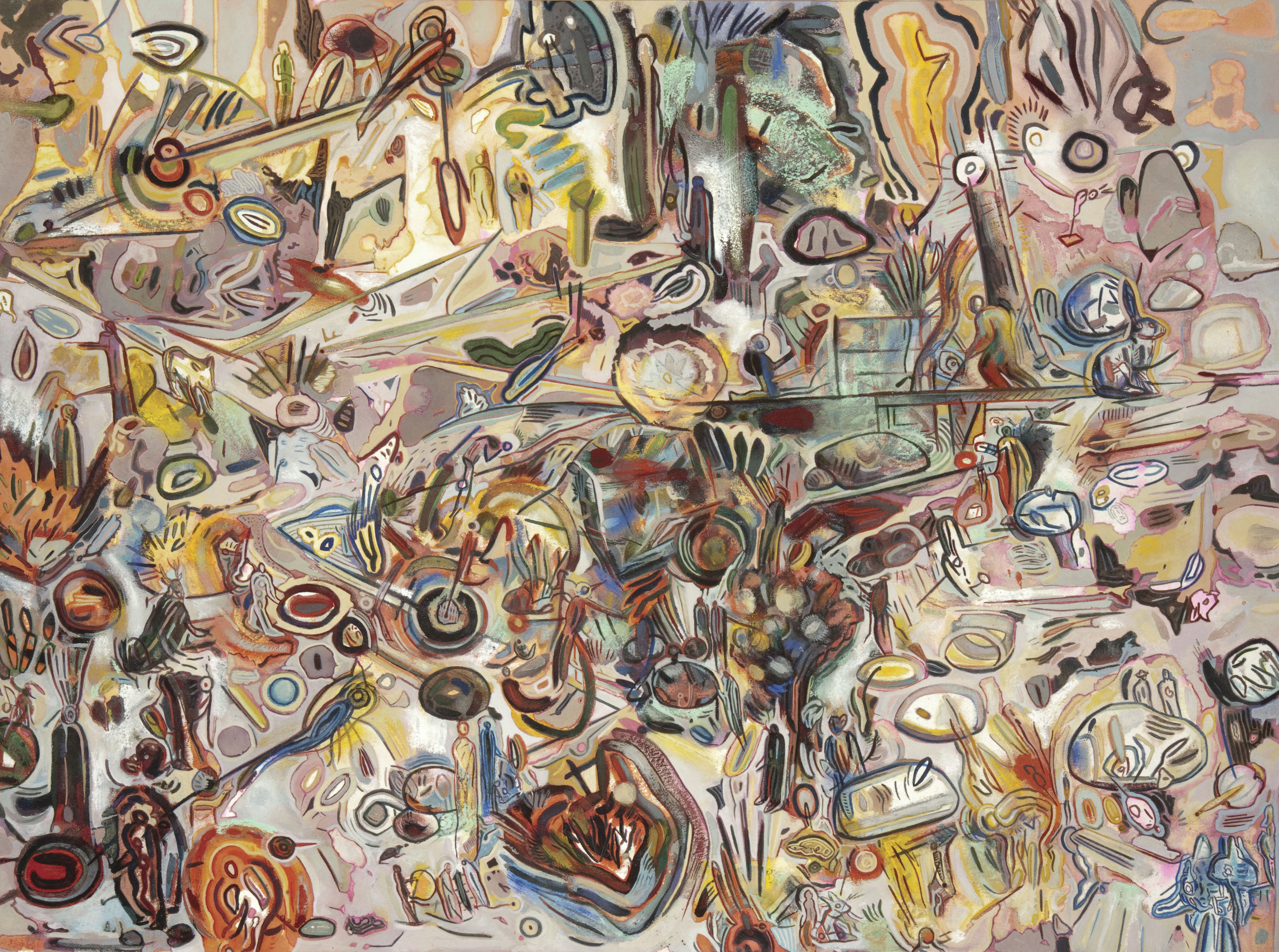 "Sanctuary" | Pigments and glue, egg tempera and pastel on paper | 22 x 30 inches
30 May

Ones to Watch: Robert Royhl

Painter and printmaker Robert Royhl uses color and form to examine the workings of the soul as he tries, like a visual scientist, to poke and prod at the human condition. Unearthing the shell of our humanity, he delves into the dark recesses, questioning our motives, our paths and the subtle misalignments of place and time. His pieces are dense with layers of turmoil and splinters of clarity, searing honesty and brutal beauty.

Royhl's starting point is his sense of place; it is from there, whether through drawing, painting or prints, Royhl begins his process. With the individual characteristic of a particular location, he pinpoints a connection of all locations, pushing through our understanding of the unknown, touching on the elusive poetics of gravity, attraction and change.

His most recent exhibitions and shows include The 30th Anniversary Show, Group Exhibition, Print Arts Northwest, Portland, Oregon; Bozeman Printmaking 2011, Group Exhibition, Emerson Cultural Center, Bozeman, Montana; Three Person Show with Judith Burns McCrae and Albert Kogel, Davis Dominguez Gallery, Tucson, Arizona; Two Group Exhibitions, Holter Museum of Art, Helena, Montana; International Print Project 2010: Prints from New Zealand and the USA, The Collins Gallery, Washington County Museum, Portland, Oregon; 42nd Art Auction and Exhibition, Yellowstone Art Museum, Billings, Montana; Mid America Print Council Invitational Print Portfolio, Hjemkomst Art Museum, Moorehead, Minnesota; The Montana Years 1987-2006, One Person Show, Paris Gibson Square Museum of Art, Great Falls, Montana; and a One Man Exhibition, Art Life Mitsuhashi, Kyoto, Japan.

Royhl's work has garnered many awards, including The Montana Arts Council Award, that resulted in a show, Montana Choice, Hockaday Center for the Arts, Kalispell, Montana. He has also been involved with collaborations, most notably the Border Arts Workshop in San Diego, working with artists from Mexico, including Guillermo Gomez-Pena.

His work can be found in private and public collections, including the Yellowstone Art Museum, Billings, Montana; Holter Art Museum, Helena, Montana; Paris Gibson Art Museum, Great Falls, Montana; Seika University of Art, Kyoto, Japan; Kumamoto Gakuen University Collection, Kumamoto, Japan; Dan Leach, Tucson, Arizona; Robyn Peterson, Donna Forbes and Gordon McConnell, Billings, Montana.

He is represented by the Davis Dominguez Gallery in Tucson, Arizona.