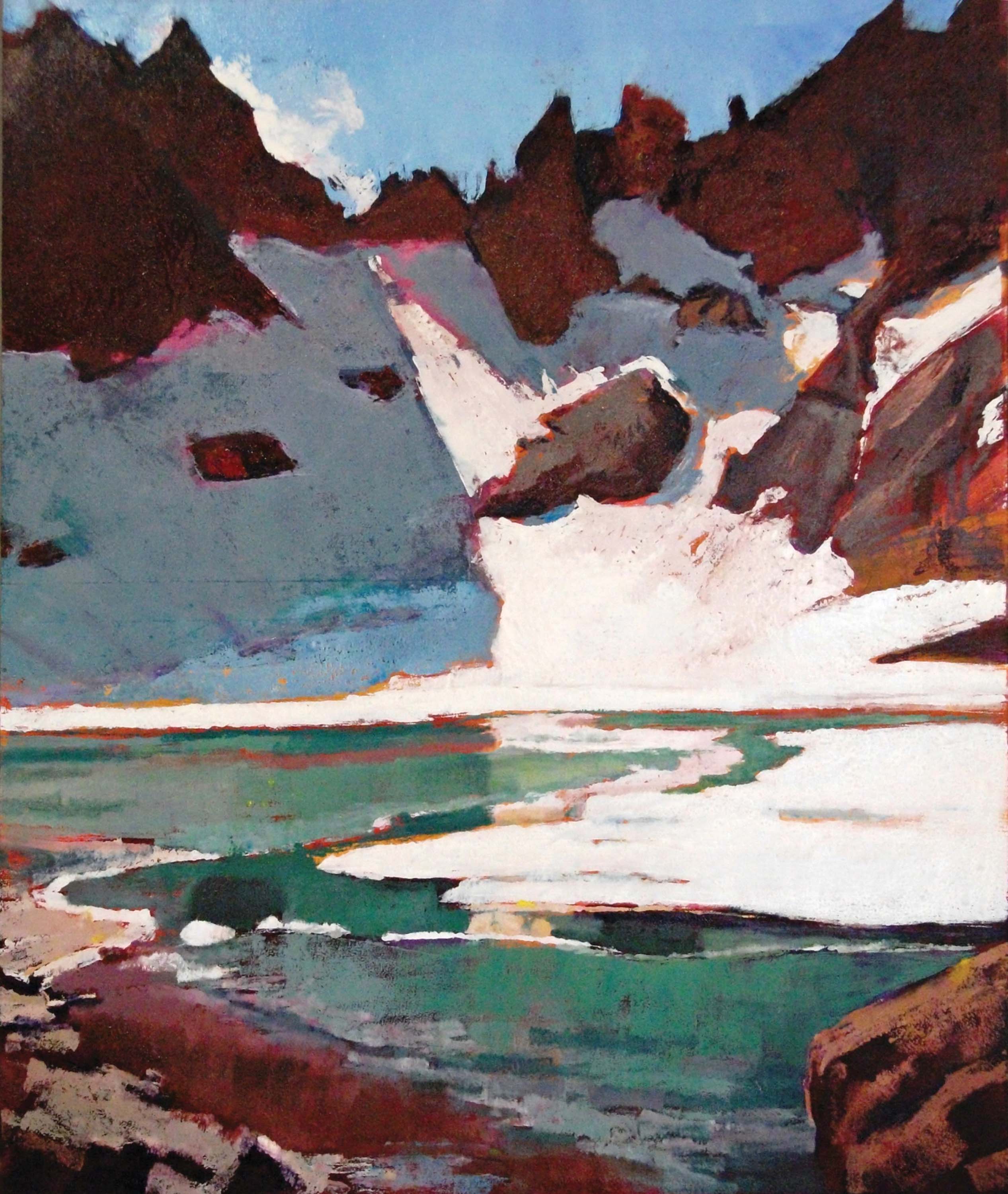 Breaking Up monotype on Board | 24 x 20 inches
22 Jul

Ones to Watch: Tracy Leagjeld

tracy leagjeld's vibrant monoprints feel spontaneous, alive. Her colors jump. Her compositions breathe.

"What intrigues me is the contrasts," she says. "Whether it's cityscapes, forests or mountains, what captures my eye is the contrast — light and shadow and, of course, color. I'm obsessed with color."

Each monoprint is a snapshot. A movement caught in time.

"I'll go out on location, take photos for references and come back to my studio," she says. "My monotypes are done on a board, so it doesn't need to be hung behind glass. I do an acrylic underpainting and put the oil monoprint on top of that. The acrylics underneath are more diluted. With the monoprint on top there's more depth."

The acrylic underpaintings are usually drawn in bold shapes and bright colors. From there she does a detailed drawing, or "blueprint." Painting on wax paper with an oil-based ink, she then places the board on top of the waxed paper and transfers the painting onto the board.

"It's really fun," she says. "I love the idea that I don't have a lot of control. Sometimes it turns out better than I imagined. Sometimes it's awful, but it's never boring. I feel there's a second hand in there someplace, which is why I prefer this process rather than painting straight onto the board."

When she paints she hears every teacher going through her head, but in the end it's her own voice that invariably takes over.

"My mind shuts off and I go by my intuition," she says.

"The more I try, the more I want it to be a certain way, the less it's going to go that way. The main thing is just to let go and enjoy the ride."

She is represented by Tumalo Art in Bend, Oregon, and Art on the Boulevard in Vancouver, Washington. Her work is collected internationally, both privately and for corporate collections. — M.C.