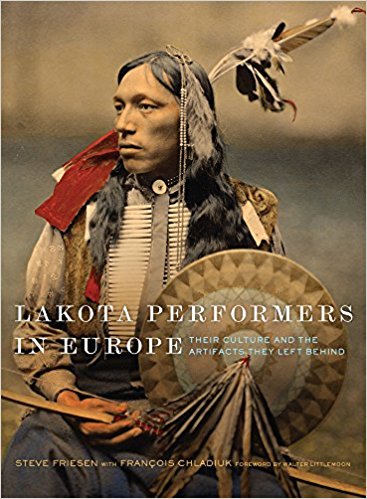 08 May

Brian Lebel's Old West Events Show & Auction June 10-11

Featuring author Steve Friesen signing his new book "Lakota Performers in Europe"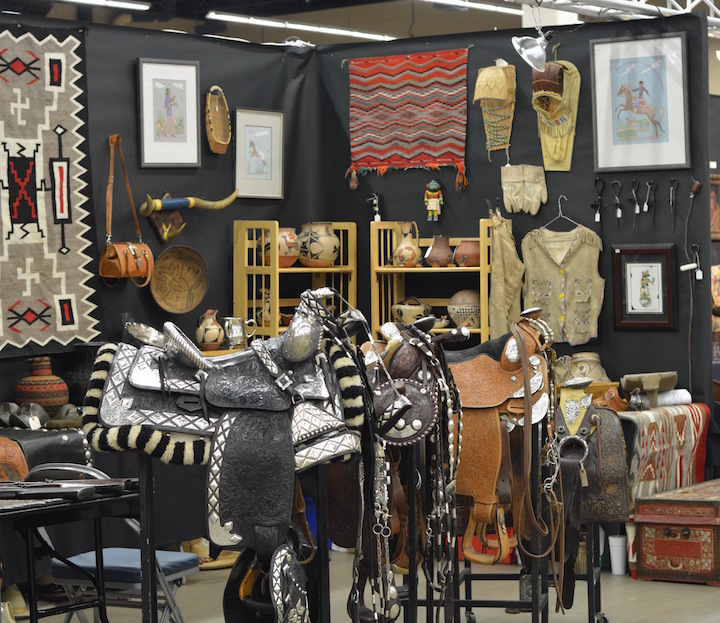 The Nation's most anticipated annual event for collectors and enthusiasts of the American West will be held June 10-11, 2017 at the Will Rogers Memorial Center in Fort Worth, TX. Celebrating its 28th year (its 3rd annual in Fort Worth), Brian Lebel's Old West Show & Auction hosts more than 100 dealers and exhibitors in authentic Western fine art, collectibles, apparel, jewelry, home design, antique & historic firearms, books, boots, spurs, saddles and other fine merchandise. Museums, Magazines, Authors and Non-Profits round out the exhibitors. General admission to the Show is $10 for a weekend pass, kids under 12 free. Discount tickets and early buy-in available at www.oldwestevents.com.
Lakota Performers in Europe: Their Culture and the Artifacts They Left Behind will make its debut at the show. Author Steve Friesen will sign the books being released around May 27. Friesen, Director of the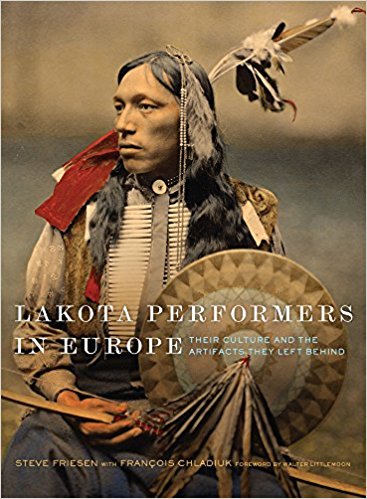 Buffalo Bill Museum and Grave near Denver, Colorado, narrates the Lakota families' experiences participating in the 1935 Brussels International Exhibition. In the process, he also tells the tale of collector François Chladiuk, who acquired the Lakota artifacts in 2004. Chladiuk, owner of the Western Shop in Brussels, Belgium, will also meet guests, sign books and share his story. (This article, published in the December 2012 | January 2013 issue of Western Art & Architecture highlights Chladiuk's collection.)
Bidding is fast and furious at the live, Saturday night Old West Auction of 400 lots of authentic, fine western art and artifacts. A preview will be held Friday and Saturday. The auction and preview are both free and open to the public. Bidding may also be done online, by phone or absentee. Catalogs available for $30 or lots may be viewed online beginning May 22.
Among the notable auction items is an important Alfred Jacob Miller painting commissioned in the 1860's along with other fine Native American and cowboy artifacts from the estate of Bill Lenox. Lenox was a Dallas, philanthropist, entrepreneur and owner of Bob's Steak and Chop House.
Additional featured auction items include a fine Olaf Wieghorst painting, Hollywood cowboy memorabilia from the Estate of record producer and Texas native Snuff Garrett; and fine buckles and accessories from the collection of Harry Hudson owner of Two Moons Trading Company, in Dallas, from 1984 to 2002.
In addition to the great vendors at the Show, this year's show will also feature tasting samples of salsas, sauces, rubs, and marinades and more from Go Texan members; seminars on a variety of topics from Buffalo Bill to Navajo textile; a scavenger hunt for kids, and much more. To buy event tickets at a promotional rate of $5, buy tickets online here, and enter the promo code WA&A.