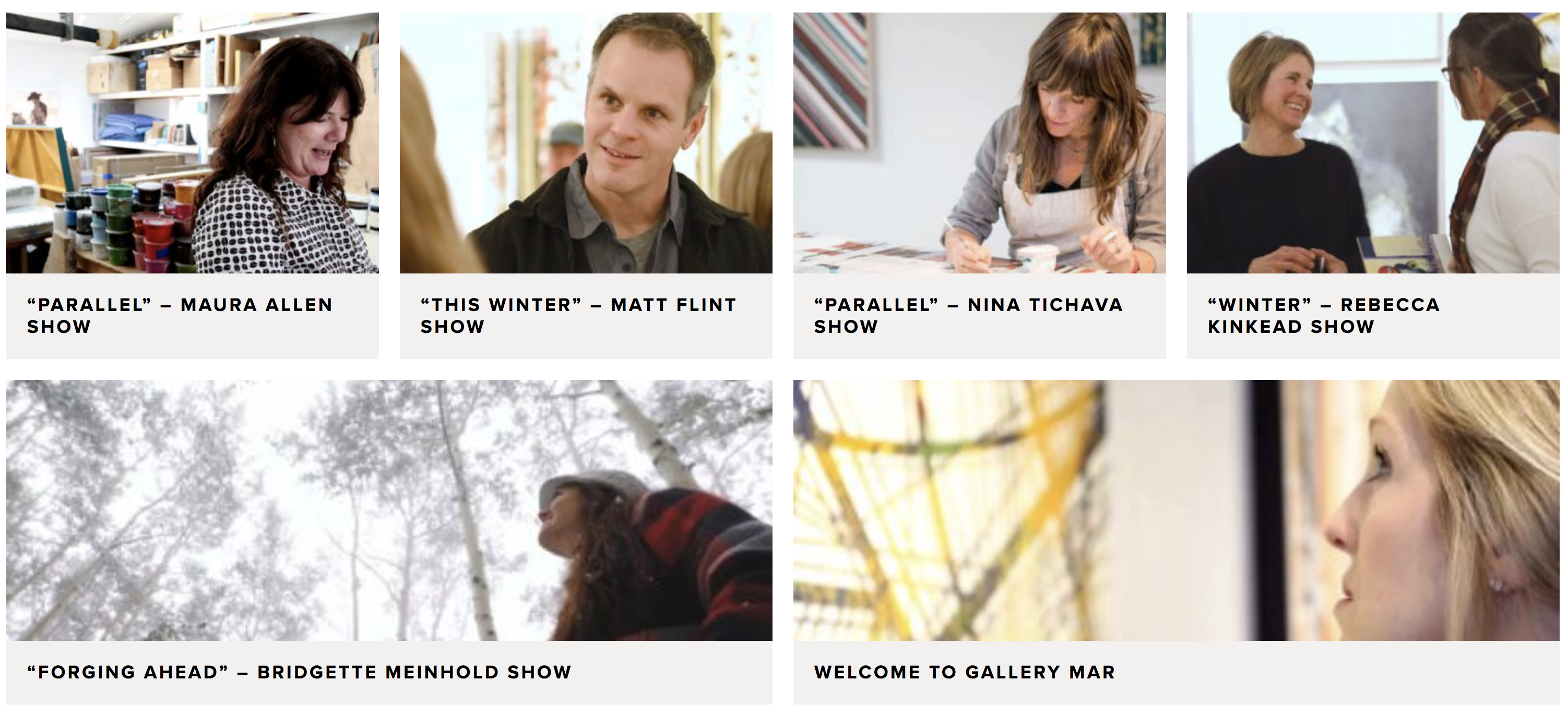 23 May

GALLERY MAR CELEBRATES 10-YEAR ANNIVERSARY WITH "BEHIND THE ART" VIDEO SERIES

Gallery MAR

 celebrates 10 years in Park City's art scene. To celebrate their anniversary, the gallery is producing a series of videos featuring gallery artists.

"Behind the Art" invites viewers to see how Gallery MAR artists create their work, including sources of inspiration and techniques. The series will run throughout 2018.

"Part of the mystique of our artists' work is what inspires them and how they define themselves," says Maren Mullin, Gallery MAR owner. "These videos showcase our artists' stories and allow current and future collectors the opportunity to connect more deeply with the artist and their work."

Find videos to Maura Allen's work here and Matt Flint's work here. A new artist feature will be released each month at gallerymar.com/videos.