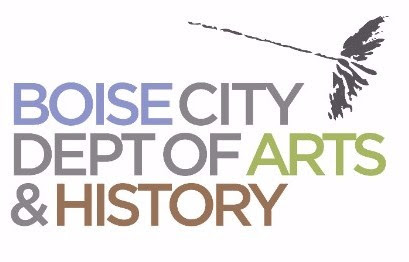 18 Apr

Historic Artists' Homes and Studios Program Names Three New Sites to Membership
The James Castle House, along with artists' studios in New York and Florida, joins prestigious national network of historic sites.
The National Trust for Historic Preservation announced today that three new members have been accepted into their Historic Artists' Homes and Studios (HAHS) program. All three new members are the preserved homes and studios of significant American artists and are open to the public.
The three new members of HAHS are:
The recently restored and publicly opened home of self-taught and deaf artist James Castle (1899-1977) in Boise, Idaho, where the artist spent most of his life working in a wide variety of mediums.
The recently restored home of artist couple Thomas Moran (1837-1926) and Mary Nimmo Moran (1842-1899) on Long Island, New York; and
The West Palm Beach home, studio and botanical garden of sculptor, children's book author and arts educator Ann Weaver Norton (1905-1982).
The HAHS program is administered through Chesterwood, a site of the National Trust and the former summer home, studio and gardens of America's foremost sculptor of public monuments, Daniel Chester French.
"These three sites preserve the stories of one of the preeminent painters of the Hudson River School, two formidable female artists, and a deaf artist whose career existed completely outside of the traditional and mainstream," said HAHS Program Manager Valerie Balint. "Collectively they illustrate the National Trust's strong commitment to bringing forward more diverse narratives about American cultural legacy.
"Adding these to our consortium continues to advance a broader conversation about how we define our collective art history, the power of place, and contemporary relevance through innovative programming – all seminal to the work of the HAHS network and the National Trust."
Recently saved and restored by the City of Boise, the James Castle House breathes life back into the story of an intriguing and talented Idaho individual, born and raised in humble circumstances, who blazed his own artistic path despite numerous challenges. Castle created a dizzying variety of drawings, bound books, and sculptural constructions within this small family home, using household objects he found on hand as his artistic materials, including string, cardboard and soot.
"We at the Boise City Department of Arts & History are thrilled and honored with our acceptance into HAHS," said Terri Schorzman, director of the Boise City Department of Arts and History. "To become part of a community that saves these important historic sites – along with the commitment to share them publicly – means so much to us. The intersection of art and history, in our case saving the homesite of Idaho's best-known visual artist, is the very essence of what we do. And becoming a member of the HAHS solidifies our commitment to uphold high standards of integrity, authenticity, meaning, and interpretation."
"Saving the spaces that shelter artists, their creative endeavors, and ultimately bodies of artwork, provides a unique opportunity to peek into the private interiors that so often inform an artist's work," said Rachel Reichert, Boise City Department of Arts & History Cultural Sites Manager. "Restoring the James Castle House and joining the National Trust for Historic Preservation's Historic Artists' Homes and Studios Program allows James Castle and his place to be considered among the nation's most celebrated artists and home sites."
"These institutions, centered around the riveting stories of the ground-breaking individuals who lived at these sites, offer immersive experiences for their visitors and expand knowledge about diverse artistic perspectives," said Donna Hassler, administrator for HAHS and executive director at Chesterwood. "We are delighted they have accepted our invitation to be part of the program and look forward to working with them."
For more information on the new HAHS member sites, see https://www.jamescastlehouse.org/,  https://www.ansg.org/, and https://easthamptonhistory.org/thomas-mary-nimmo-moran-studio-ca-1884/
About the Historic Artists' Homes and Studios Program
This year marks the 20th-anniversary of the Historic Artists' Homes and Studios network, a peer-to-peer coalition of sites that brings these museums together to conserve the legacy of creativity in the visual arts in America. Since its establishment by the National Trust for Historic Preservation in 1999, HAHS has developed into a successful community of practice, working with 43-member sites that serve more than one million visitors annually throughout the United States. This network of sites leverages the knowledge and experience of individual members to benefit the entire coalition in critical areas, including historic preservation, visitor and community programming, and communications. For more information, see artistshomes.org
About the National Trust for Historic Preservation
The National Trust for Historic Preservation, a privately funded nonprofit organization, works to save America's historic places. For more information, see SavingPlaces.org
About the James Castle House
Serving as a testimony to the life and work of American artist, James Castle, and rooted in Castle's sense of wonder and discovery, the house today is a center for contemporary and historical exhibits, tours, performances, talks, an Artist-in-Residence program and community partnerships. Both the historic buildings and the new wing invite visitors to explore the spaces unique only to James Castle. More information: www.jamescastlehouse.org
About the Boise City Department of Arts & History
The Department of Arts & History's mission is to provide leadership, advocacy, education, services, and support for Arts and History to enhance the community's quality of life. Our vision is to make Boise the most livable city in the country because it ensures that people have access to art and history and the opportunity to experience Boise through a variety of cultural offerings. More information: www.boiseartsandhistory.org