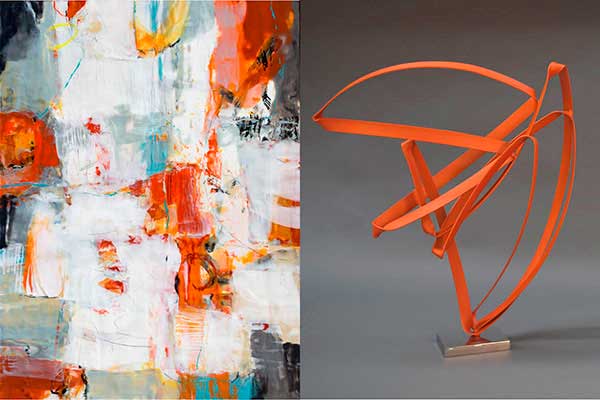 17 Jul

Shapes and Surfaces: Martha Rea Baker and Bret Price

Owen Contemporary is delighted to announce Shapes and Surfaces, a duet exhibition featuring new works by New Mexico abstract painter Martha Rea Baker and California sculptor Bret Price running July 21 through August 7. The surface is the viewer's introduction to each painting created by Martha Rea Baker. The texture, color, shapes, and value all may spark an idea, convey a message or evoke an emotion. However, the surface also begs the question, "What lies below?" In each painting a history is built through multiple layers of paint application, mark making and drawing, removal and veiling of information. It is the artist's intent that the surface of the painting will draw the viewer in to discover that the work is more than skin deep.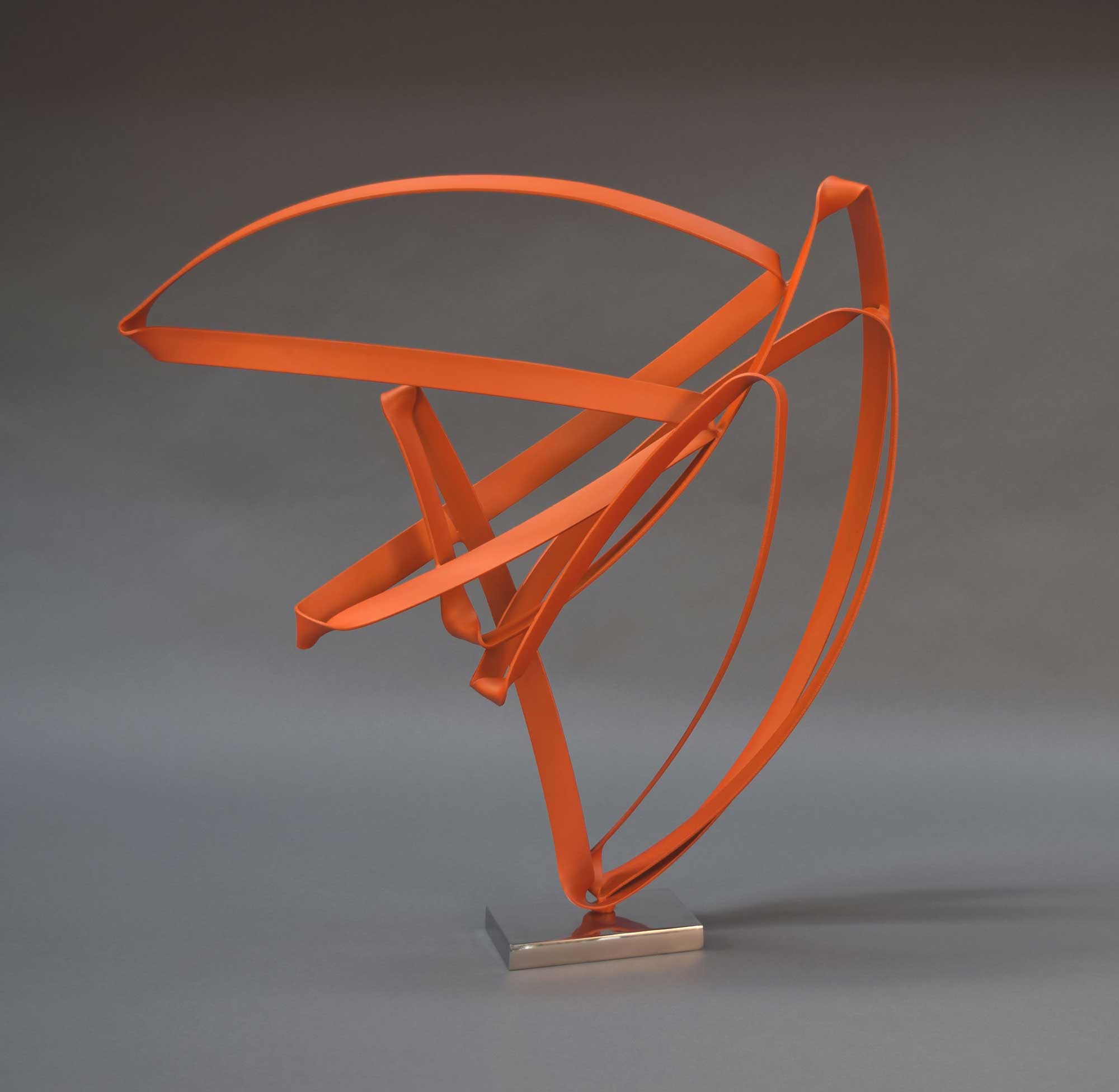 Baker's new body of work continues to be land-based, inspired by the textures, colors and light of the Southwest landscape–ancient landforms affected by the passage of time– natural weathering and human intervention.
Born in Corsicana, Texas and raised in Clinton, Mississippi, Baker attended the University of Mississippi and received her BA from University of California, Santa Barbara. She continued her art studies at the University of Dallas and Collin College in Texas as well as European studies. Since 2006 Baker has resided in Santa Fe where she has become a well-established abstract artist.
Shaped rings and bands are welded together by California artist Bret Price to form elegant abstractions in brilliant colors.Price creates a sense of softness in his sculpture by building heating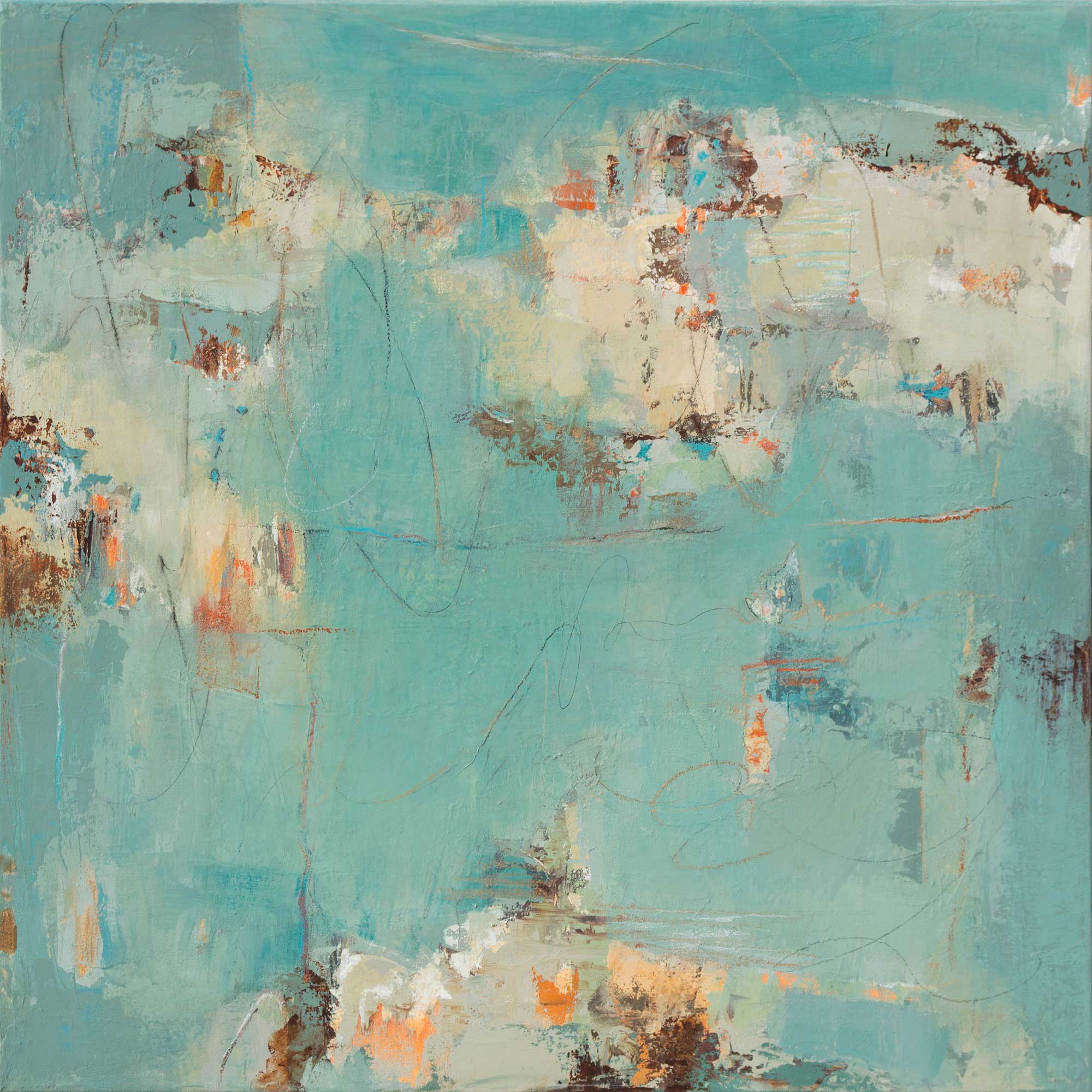 chambers around large pieces of steel to manipulate the metal. The variables of intense heat, size and shape of the raw material produce a wide range of results with a degree of unpredictability. This exhibition will feature his recent series composed of bands of stainless steel joined together in unexpected ways.
Educated at Pomona College and Otis Art Institute in Los Angeles, Price received his MFA from the California Institute of Arts. He has exhibited in distinguished galleries from New York to Hawaii and his work is in the collections of Smithsonian Museum of American Art, the Dayton Art Institute in OH, the Laguna Beach Museum of Art in CA and the Toyota Corporation in Chicago, IL. He maintains studios in Southern California and Ohio for his large-scale pieces.