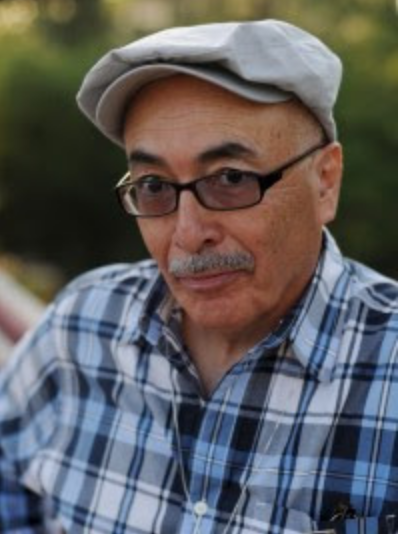 04 Oct

The Autry Presents Its Annual Gala Celebración Honoring Juan Felipe Herrera
Los Angeles, CA (July 24, 2017) — Honoring United States Poet Laureate Juan Felipe Herrera, The Autry Museum of the American West will hold its annual gala on Saturday, October 7, 2017. A lively night celebrating the best of the American West, the gala is one of the Autry's largest and most successful fundraisers of the year. This year's event is titled Celebración and celebrates Latino arts and cultures in Los Angeles.
Held at the Autry's campus in Griffith Park, this annual gala includes a cocktail reception, a live auction, an elegant dinner, and dancing under the stars. Juan Felipe Herrera, United States Poet Laureate (2015-2017) and recipient of the National Book Critic Circle Award, will be recognized with the Spirit of the West® Award for his premier storytelling about the collective experience of Latino culture in the West. Appointed as the nation's first Latino poet laureate, Herrera has produced some of the most significant writings that examine cultural hybridity, including 187 Reasons Mexicanos Can't Cross the Border: Undocuments 1971-2007, Half the World in Light, and Portraits of Hispanic American Heroes. His commitment to social activism is also exemplified by the i-Promise Joanna anti-bullying project, in which Herrera motivated hundreds of California schoolchildren to use art and poetry to imagine a future free from bullying.
Giselle Fernández, Emmy Award-winning broadcast journalist, will emcee this year's event. DawnMarie Kotsonis ("The Gavel Girl") will lead a spirited live auction of exquisite items—notably a week-long travel package to a 6-day cultural and culinary excursion for two in beautiful Oaxaca, Mexico, and a round-trip excursion for two on the world-class Emirates Airline to Dubai. This year, for the first time, guests will be able to visit La Tienda Boutique during the gala and purchase a beautiful piece of hand-crafted jewelry designed by Federico Jimenez, Autry Trustee and Gala Committee Chair. This pop-up boutique will feature exquisite jewelry for men and women, with 100% of the proceeds going to the Autry's award-winning children's educational programs.
During the cocktail reception, gala attendees will enjoy exclusive access to see two new exhibitions, LA RAZA and Harry Gamboa Jr.: Chicano Male Unbonded. LA RAZA looks at the photography of the publication La Raza, an influential bilingual newspaper published in Los Angeles from 1967 to 1977 and an important voice for the Chicano Rights Movement. Harry Gamboa Jr.: Chicano Male Unbonded calls into question the relationship between the stereotypes of Mexican American men and the far more diverse community of artists, writers, academics, performers, and other creative thinkers who identify as Chicano.
Schedule of Events
6:00 p.m. Cocktail reception with live entertainment and access to La Tienda Boutique
7:30 p.m. Dinner, Live Auction and Award Presentation
9:30 p.m. Dancing Under the Stars
Sponsorship and Tickets
For sponsorship and ticket information, please call 323.495.4331 or visit TheAutry.org/Gala. The gala enhances awareness of the Autry's mission and secures support for a variety of exhibitions, public programs, on- and off-site educational programs, and research. The Autry's educational programs serve tens of thousands of children and their families and teachers each year.
---
About the Autry Museum of the American West
The Autry is a museum dedicated to exploring and sharing the stories, experiences, and perceptions of the diverse peoples of the American West, connecting the past to the present to inspire our shared future. The museum presents a wide range of exhibitions and public programs—including lectures, film, theatre, festivals, family events, and music—and performs scholarship, research, and educational outreach. The Autry's collection of more than 500,000 pieces of art and artifacts includes the Southwest Museum of the American Indian Collection, one of the largest and most significant of Native American materials in the United States.
Museum admission is $14 for adults, $10 for students and seniors 60+, $6 for children ages 3–12, and free for Autry members, veterans, and children age 2 and under. Admission is free on the second Tuesday of every month.
Hours
Museum and Autry Store:
Tuesday–Friday, 10:00 a.m.–4:00 p.m.
Saturday and Sunday, 10:00 a.m.–5:00 p.m.

Crossroads West Cafe:
Tuesday–Friday, 10:00 a.m.–4:00 p.m.
Saturday and Sunday, 9:00 a.m.–5:00 p.m.

The museum, store, and cafe are closed on Mondays. Visit TheAutry.org for more information.
*Please note that the museum, store, and cafe will close at 2:00 p.m. on Saturday, October 7.