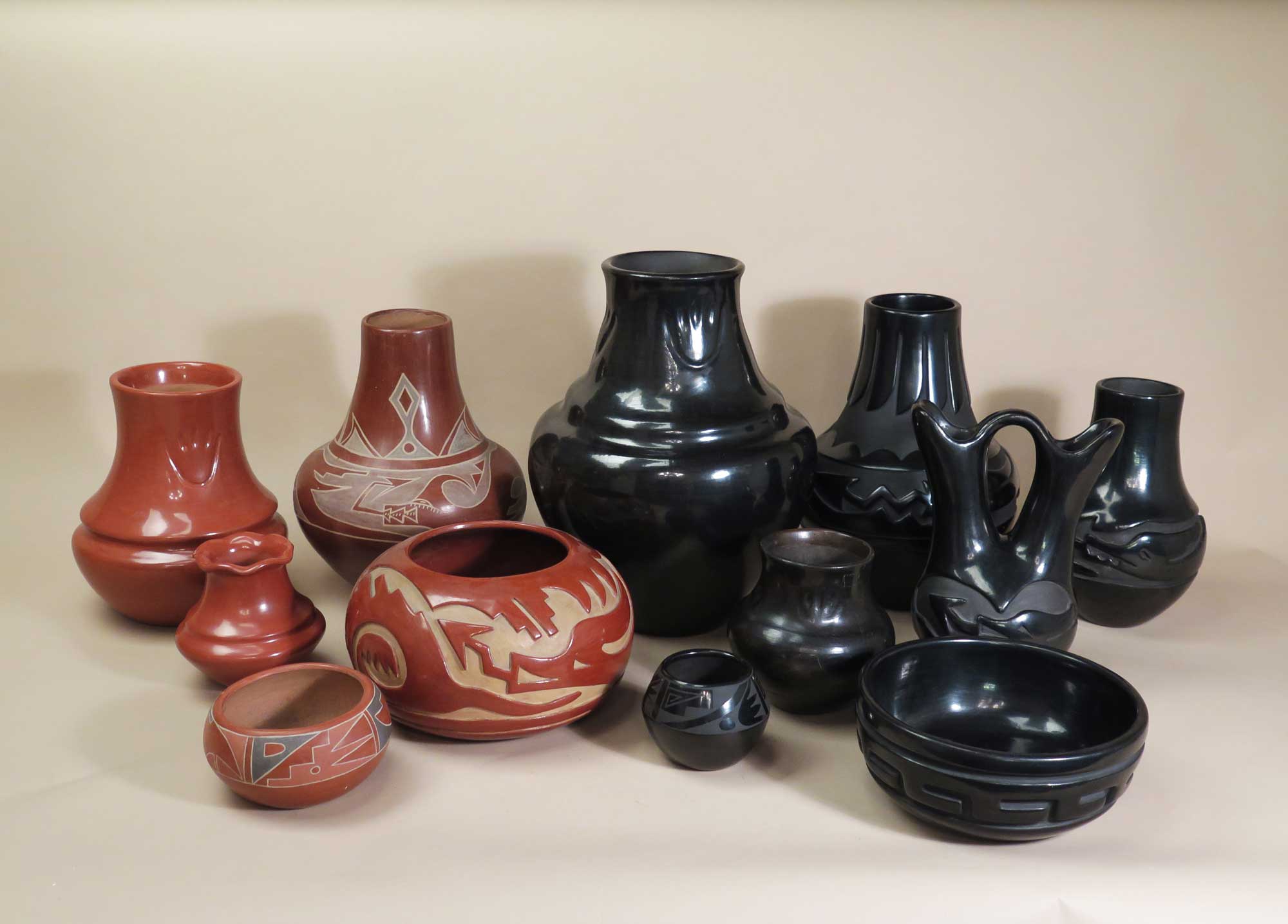 28 Jul

The Red and The Black: A Century of Santa Clara Pottery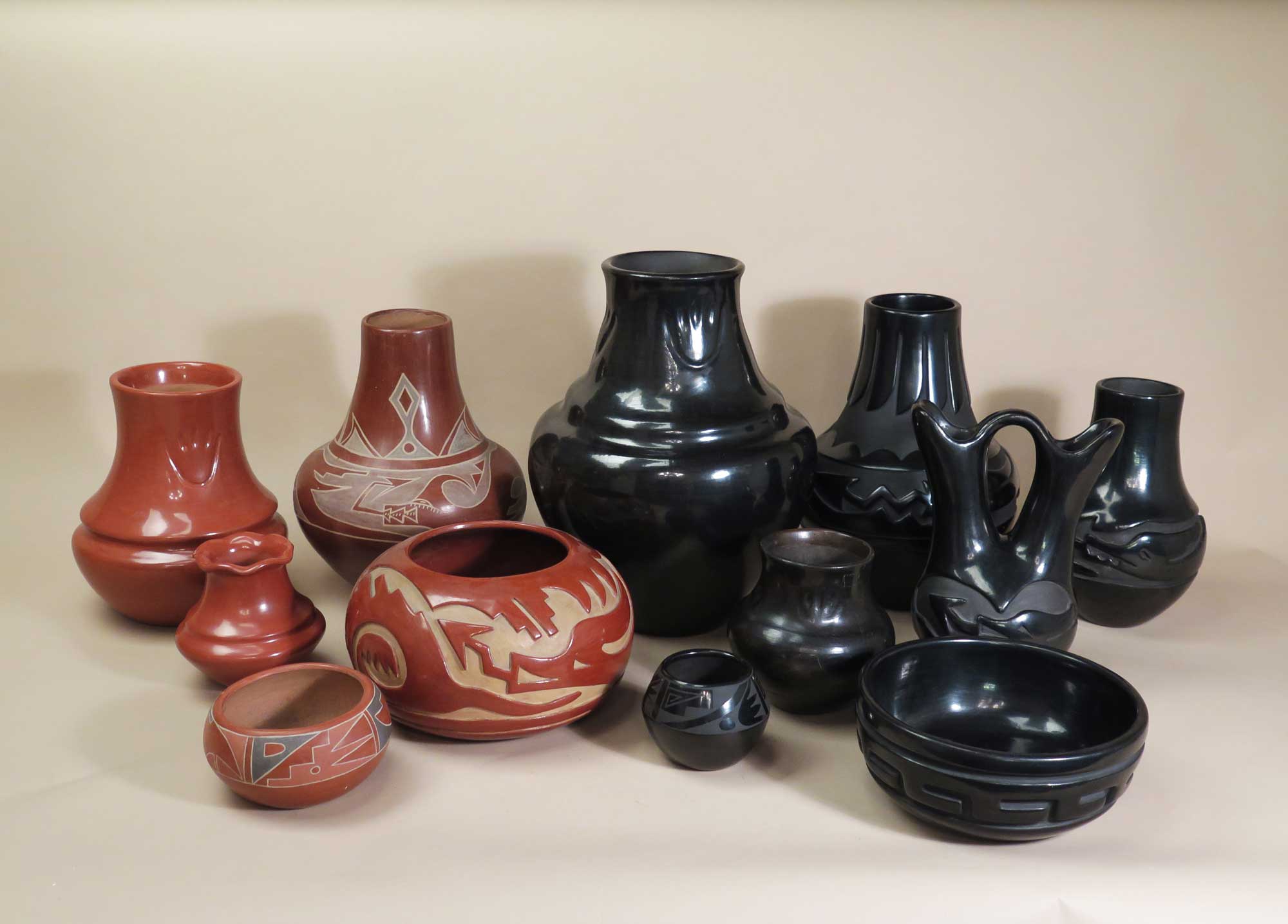 Opening Reception Friday, August 4th, 5 – 7 p.m.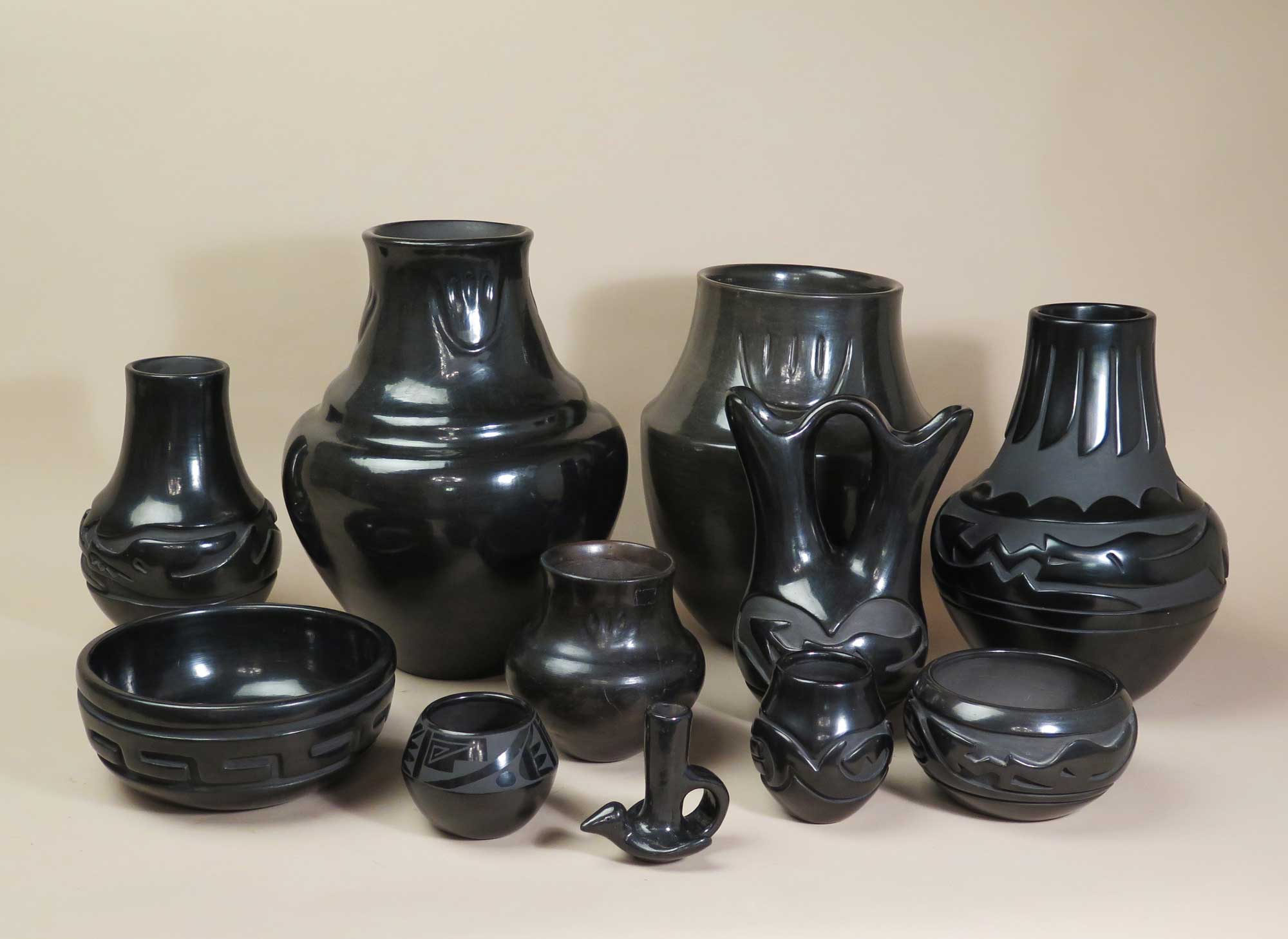 Elmore Indian Art announces their upcoming show and sale of historic ceramic artwork entitled The Red and The Black: A Century of Santa Clara Pottery. Join them for an opening reception Friday, August 4th from 5 – 7 p.m. at 839 Paseo De Peralta, Santa Fe NM 87501.
The show presents a wide selection of over 30 excellent examples of traditional Santa Clara redware and blackware pottery made between 1900 and 2000, featuring masterpieces by the matriarchal potter Margaret Tafoya and herfamily, as well as pieces by many other noted potters of the village, which is located about 20 miles northwest of Santa Fe on the Rio Grande.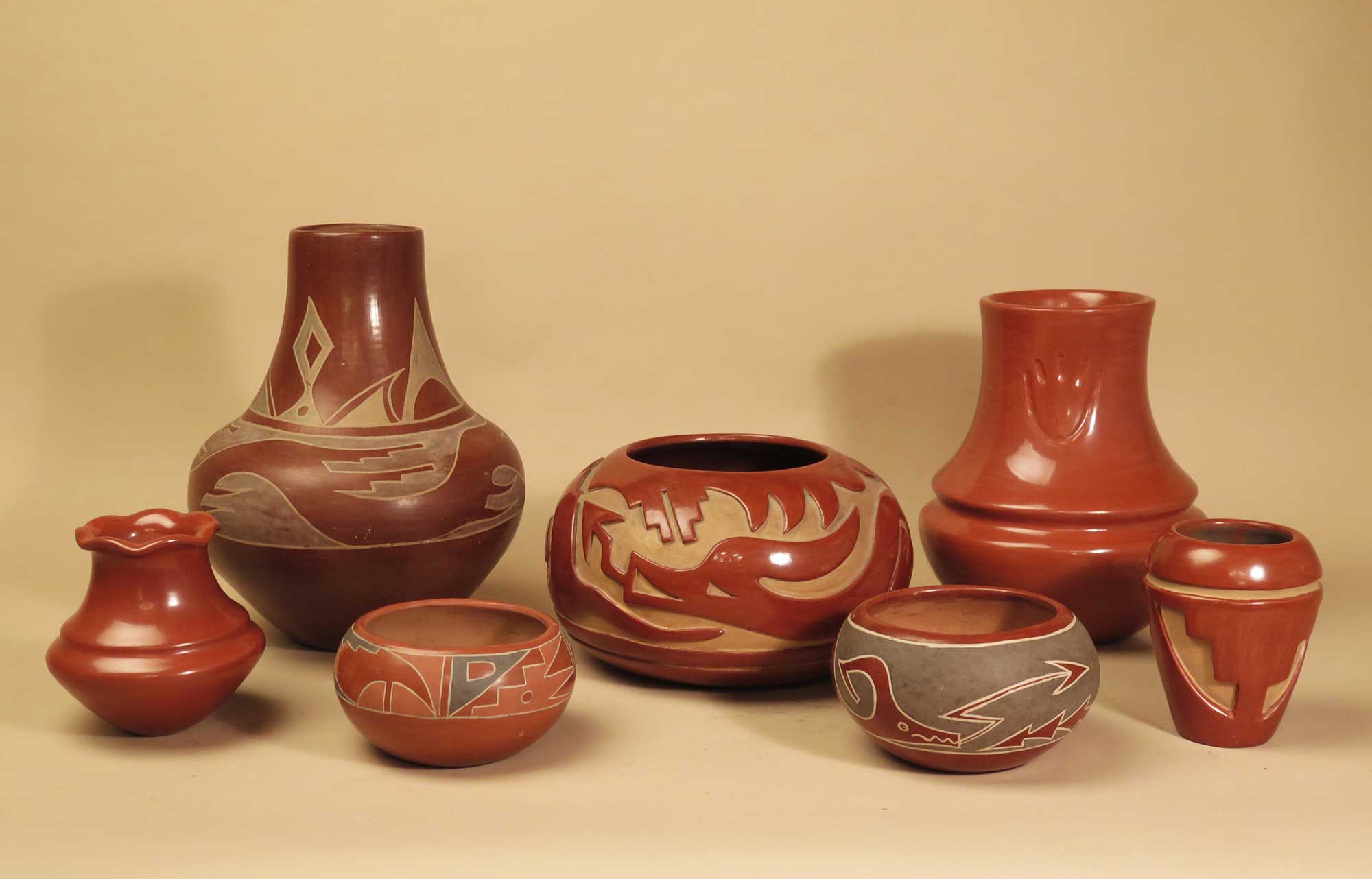 The show emphasizes that Santa Clara potters have worked primarily with two different clay slips, red and black, using a variety of ceramics techniques, like painting, carving and etching. The popularity of Santa Clara Pueblo pottery grew tremendously over the last century and allowed many excellent potters to develop a diversity of ceramics with the red and the black slips as their basis. All of the pieces in the exhibition are hand-coiled of native clay and paints, and fired traditionally outdoors with tree bark, cow dung, and kerosene.
"While a selection from the Tafoya family is presented, the exhibit also showcases many other remarkable potters from Santa Clara like the Chavarria family, Flora Naranjo, Belen Tapia, Teresita Naranjo, and others who contributed to the art of Pueblo pottery in the last century," said Steve Elmore, the gallery's owner.
"The story of New Mexican art in the 20th century is told in its ceramics," said gallery director Max Walukas. "The polished black and red pottery from Santa Clara achieves an aesthetic which is simultaneously super modern and wholly traditional."