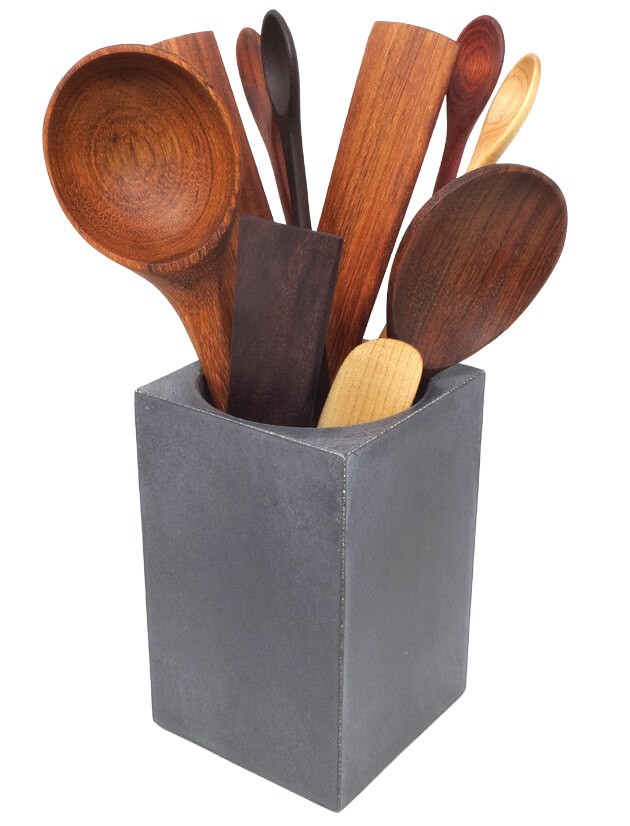 07 Nov

Things We Love
The Newlywood Set by Earlywood
Based in the mountain town of Red Lodge, Montana, Earlywood handcrafts heirloom-quality kitchen tools with an artisan twist. Founder Brad Bernhart — a former mechanical engineer — has always had a deep respect for "the oldest, most beat up, most worn, most stained, and most loved wooden kitchen utensils." In 2000, he started carving wooden spoons, expanding into a wide variety of utensils and accessories built to last for generations. We love the Newlywood Set, which includes kitchen must-haves — from spatulas and tasting spoons to multi-use sauté tools and traditional servers — made from various hardwoods. The set also comes with a concrete utensil holder for "counter-appeal."
$295
earlywooddesigns.com
River Reflections Bedframe from Mostly by Nature
These sculptural headboards, designed by Sequoia Santa Fe, can serve as the bedroom's focal point, truly bringing the outdoors inside. Inspired by flowing waters of a river, the 2-inch-thick slab of monkey wood — a sustainable hardwood from monkey pod trees native to Southeast Asia — features live edges and a smooth finish that accentuates the organic swirly designs. The piece is framed in an iron edging that has hints of brown and smooth welds. We love the way this headboard offers a sense of peace that only comes from nature. The height of the headboard's platform can be adjusted to the thickness of each mattress.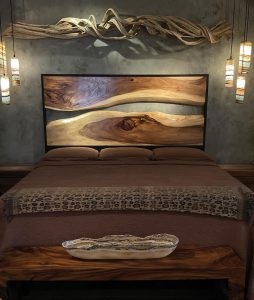 Queen: $5,900, 62 x 83 x 55 to 65 inches
King: $6,500, 78 x 83 x 55 to 65 inches
mostlybynature.com
Immersed: The California Houses of Feldman Architecture
Feldman Architecture, a San Francisco-based architecture firm, has made a name for itself by putting the surrounding environment at the forefront of its contemporary residential designs. The diverse selection of urban, suburban, and rural homes featured in this book — the firm's first — reflects the signature projects that have defined their style over the past 20 years. Bright and airy, their use of expansive windows and high-quality materials often results in structures that appear to float while blending into the landscape. We love Feldman Architecture's dedication to regionalism, and also how their innovative, modern designs are sophisticated without a sense of pretension.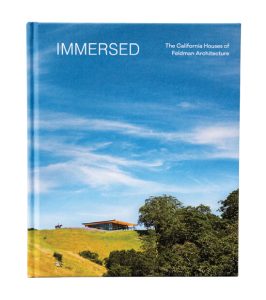 $95
9.25 x 11.25 inches
oropublishers.com
Josephine Porcelain Set by Stone + Lain
Specializing in high-quality dishware made from porcelain, china, and stoneware, Stone + Lain was built around the mission "to beautify tables and enhance culinary experiences." We love the diversity of their collections, which range in colors and patterns from classic whites and modern minimalism to brightly-hued rustic and "glam" styles. And the affordability means you can have different sets on hand for special occasions, so a meal is never boring. The Josephine comes in blue, mint, or lavender, and all of their sets include a dinner plate, salad plate, bowl, and mug.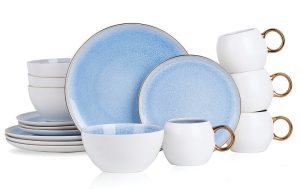 stonelain.co
Set of 8: $309.99
Soundwave Wall Art from Clia Creations
Allow your voice to be seen by sending a recording of your favorite quote, wedding vows, baby's first words, or another meaningful phrase to Claudia Moldovan, the artist behind Clia Creations. Moldovan will create a visual sound pattern, turning your words into a wooden wall hanging. Each is custom-made with different hard and soft woods, bold stains, and neutral-hued paints. "By recording the words in your own voice, the art reflects exactly how you feel," Moldovan says. We love the thoughtful way these wall hangings capture happy moments in one's life while also serving as a work of art.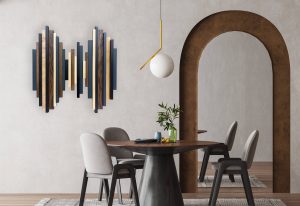 Sizes vary
Starting at $300
cliacreations.com
Lighting from Lodes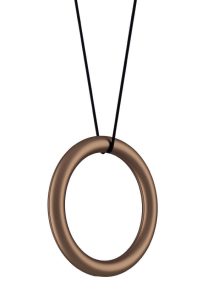 Based in Venice, Italy — and formerly known as Studio Italia Design — Lodes has been creating masterful lighting fixtures since 1950. With their variety of sleek, contemporary designs and finishes, the company's unique collections include pieces that can blend seamlessly into the background or work as the focal point in a room. Founder Angelo Tosetto's distinctively modern taste and passion for glass are infused into each piece and topped off with rigorously-researched, innovative technology that's helped the brand evolve into one of Europe's leading lighting companies. We love the diversity of styles, from clean-lined wall sconces to sculptural pendants and chandeliers.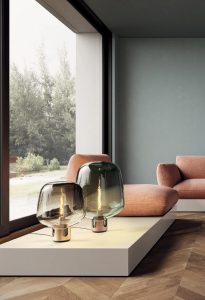 Sizes and prices vary
jblightingcollection.com
The Launch Collection by Studio Greytak
Designer John Greytak's fascination with gemstones and other natural objects inspired a conceptual art project that evolved into a Montana-based business, Studio Greytak. His company crafts functional statement pieces that highlight the luminescence of gems and minerals. Their Launch Collection includes this Wenge Glacier Screen, made with a combination of 12 Brazilian agates and sustainably harvested wenge wood — both of which are said to provide protection and balance — along with solid black iron frames that ground the piece. Placed in front of a window, the agates catch natural light to create a tranquil setting and exhibit their organic beauty. This Daybed from the collection features Brazilian agate on both ends, claro walnut, leather straps, bronze fasteners, and a velvety cotton cushion, offering a rustic appeal that's solidly rooted in nature. The Launch Collection also includes one-of-a-kind light fixtures, tables, and mirrors. We love how these pieces artfully feature earthly elements while adding an elegant touch to the home.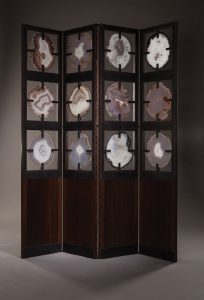 Wenge Glacier Screen
$39,200
56 x 1.125 x 72 inches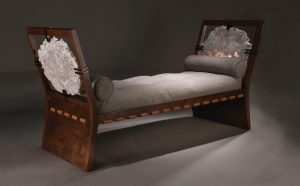 Daybed
$81,840
85 x 29.5 x 42 inches
studiogreytak.com
National Park Blankets by Pendleton
It's fitting that a company with a history that dates back to the frontier trading post days has created a series honoring America's national parks. In fact, when Glacier was established in 1910, Pendleton Woolen Mills was commissioned to make a one-of-a-kind blanket for the park's lodges. Since then, Pendleton has created a series that captures a similar feel for Yellowstone, Grand Canyon, and Yosemite, among others. Made in their Pacific Northwest mills, the blankets feature the brand's iconic stripes in colors that represent each park's particular regions and landscapes, along with a vintage label. We love how these can be passed down through generations and that a portion of each blanket sold goes toward National Park Foundation restoration projects.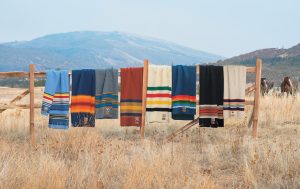 Twin: $239, 66 x 90 inches
Full: $269, 80 x 90 inches
Queen: $329, 90 x 90 inches
pendleton-usa.com