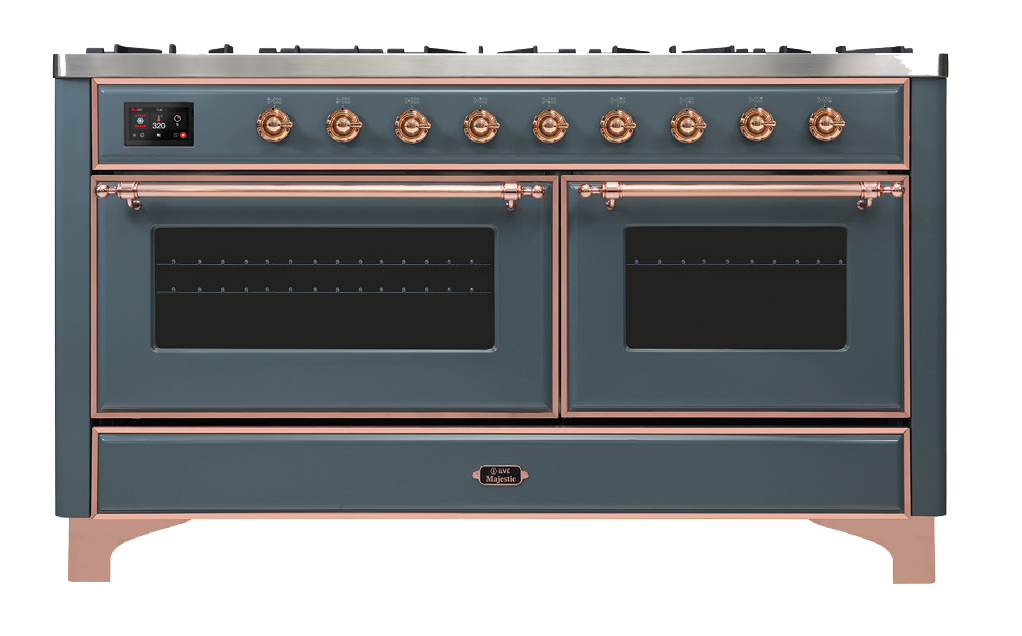 10 Sep

Things we love
Majestic II Customizable Range from ILVE
For more than 60 years, ILVE (il-vay) has been handcrafting luxury appliances from its home base just outside of Venice, Italy. We love this 60-inch Majestic II Range for its eye-catching grey-blue hue and copper trim. It's sure to be the focal point of the kitchen while providing the ultimate cooking experience. It features nine sealed burners, two ovens, a fast pre-heat conventional oven, a child-safe door, a large European convection oven that expedites baking, and a full-width warming drawer. Depending on the chef's tastes and culinary needs, ILVE makes ranges with custom touches and in a variety of colors and styles, including the Nostalgie line that features a timeless look and deep, rich color options, and the Professional Plus series, which offers a sleek, modern style.
Starting at $17,000
Approximately 60 x 28 x 37 inches
superiormktg.com
Vintage Gas Pump from Man Cave Collectibles
The Art Factory in Scottsdale, Arizona, is known for designing high-quality architectural embellishments and custom furnishings, and the foundation of the business is based on the belief that the craftsmanship and artistry of heirloom pieces can help connect families to their ancestral histories. It's in this spirit that the Art Factory developed their Man Cave series, which offers restored Americana-style signs and memorabilia. We love this vintage gas pump, which has been refurbished to museum-quality standards, for adding a classic pop of color and retro appeal. It's one of hundreds that have been restored to historically correct, original specifications.

Starting at $10,000
mancave.artfactory.com
Eternal San Miguel de Allende written by Ted Davis
For years, Americans have traveled to explore the beauty of San Miguel de Allende, a quaint, charming, and culturally-rich community in Guanajuato, Mexico. This Spanish Colonial city has been touted in many travel publications and was described as one of the most beautiful and enchanting locations in the world by Condé Nast Traveler. The architecture of the commercial buildings, churches, and the city's epic opera house is akin to that of a European village. This new book by Ted Davis, Eternal San Miguel de Allende: Celebrating the Hidden Treasures of a Timeless Town, is a tribute to this beautiful place, revealing in more than 300 photographs the cultural heritage and hidden gems of San Miguel.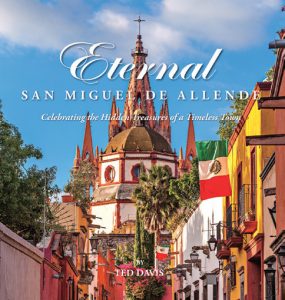 $65
Hardcover
224 pages
11.25 x 10.5 inches
tdgpress.com
Pueblo Pottery Mugs from the Indian Pueblo Cultural Center
In January 2015, five Pueblo potters — Erik Fender (San Ildefonso), Elizabeth Medina (Zia), Frederica Antonio (Acoma), Patricia Lowden (Acoma), and Robin Teller (Isleta) — were commissioned to commemorate the opening of the first Native American-owned Starbucks by crafting clay travel mugs to be exhibited in the store in Albuquerque, New Mexico. They were so well received that ceramic versions bearing the original designs were put into production, and a second and third series were later commissioned. The goal is to eventually have potters from each Pueblo design a mug that represents their community and heritage. The artists receive royalties for each mug sold, with proceeds also supporting the Indian Pueblo Cultural Center in Albuquerque, which is dedicated to the history, art, and culture of the 19 Pueblos of New Mexico.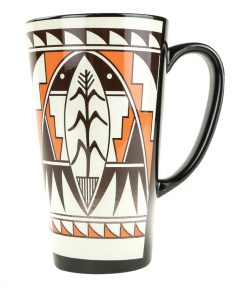 Starting at $25 each
6 x 4.5 inches
indianpueblostore.com
Artisan Lamps by Kinzig Design
Susan Kinzig was an established jewelry designer before she and her business-minded sister-in-law, Caryn Kinzig, joined forces to create these one-of-a-kind, handcrafted lamps. Susan works closely with glass artisans to produce the bases of each lamp from her studio in San Francisco, while Caryn focuses on the shades, searching the world for the finest embroidered silks, velvets, and other embellishments. We love the resulting combination, as each one takes on its own sensuous shape, styling, and color. By the nature of the materials they use, no two lamps are exactly the same.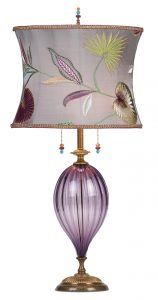 $860
Approximately 28 inches tall
kinzigdesign.com
Clementine Sofa from Nuevo
Liven up a room while adding a comfortable touch with this sherbet, curvy Clementine Sofa. The perfect size and style for a bohemian loft, a modern or rustic home, or for additional seating in a large living room, it adds an organic appeal and soft edges to inspire relaxation. Based in Toronto, Canada, Nuevo has long been a top choice for interior designers across North America, and this piece is part of the resurgence of shapely sofas that reference the 1950s. The Clementine also features a matching chair for a cohesive design statement. Additional colors include terra cotta, twilight, almond, black, and buttermilk boucle.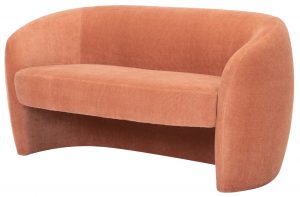 $1,199
60.5 x 30.8 x 29.5 inches
nuevoliving.com
The Hogan Bed from The Kerry Joyce Collections
Over the decades, designer Kerry Joyce has been honored with awards from a number of esteemed sources, including an Emmy for set decoration. He's lauded partially for his devotion to creativity and also for his passion for timeless design. In addition to his interior projects, Joyce has channeled his diverse talents into The Kerry Joyce Collections, which includes a set of refined furniture pieces that blend traditional and modern sensibilities. These qualities are evident in the clean lines of this mahogany Hogan Bed. Its classic style makes it a perfect fit for a bedroom decorated in any fashion. Joyce has also created a line of light fixtures and rugs, and his collections are exclusive to the trade.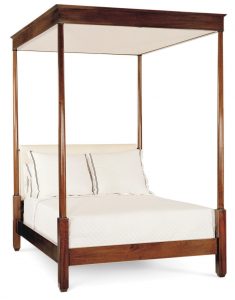 Price upon request
kerryjoyce.com