08 May

Things We Love
Hisani Table Lamps by Ankole Living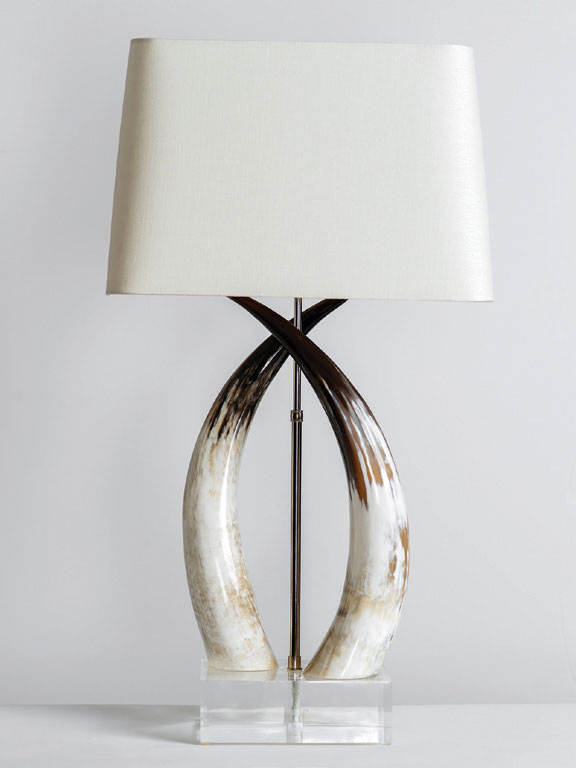 While we love these Hisani table lamps for their natural elements, we also love the story behind them. It all began when Downie and Bobby Mickler were serving as missionaries in Uganda where the "Cattle of Kings," the Ankole, produce unique horns. These horns were generally discarded until the Mickler team founded a collaborative to make them into fixtures, creating jobs in an area with high unemployment rates. Just as each horn has its own color and character, so too does every lamp; and each one is created with artistic care by someone close to the Ankole. The lamps are mounted on thick lucite and include a handmade linen shade.
Starting at $1,700 | Various heights | 210.284.1497 | ankoleliving.com
The Architecture of Trees by Cesare Leonardi and Franca Stagi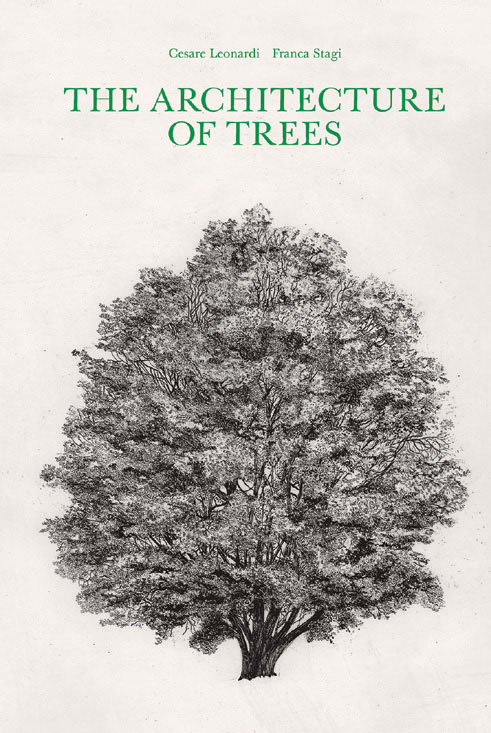 First published in 1982, The Architecture of Trees was out of print for two decades. We are excited about its recent re-release, appearing for the first time in English. This book could be considered the Bible for tree lovers. Its large format is perfect for pouring over more than 200 species, hand-drawn to scale. Each tree is shown with and without leaves, as well as its seasonal color variations. Other drawings illustrate the trees' projections of shadows cast during the daylight hours from season to season. It took authors Cesare Leonardi and Franca Stagi over 20 years to study each tree and assemble the book. We think The Architecture of Trees is a must-have for those who are interested in landscape design, botany, or just love shady places in the summertime.
$125 | 424 pages | 518.671.6100 | papress.com
Hand-Engraved Money Clip from The Bohlin Company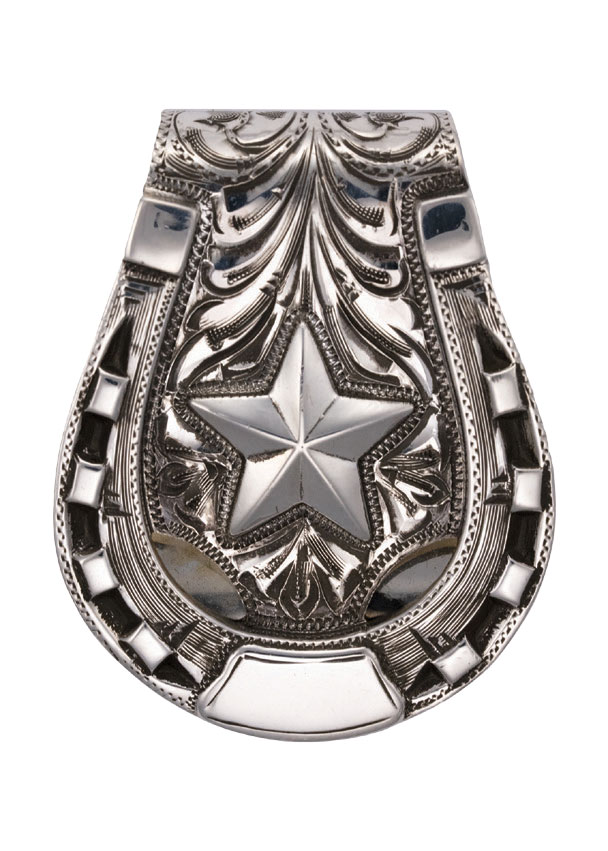 Chances are, you've seen Bohlin's creations on Western stars such as Hopalong Cassidy, Roy Rogers, or the Cisco Kid. The Lone Ranger sported Bohlin silverworks on both his clothes and horse, which was appropriately named "Silver." Other Western heroes wore Bohlin's art, such as the late actor Richard Farnsworth, who for years donned their gold steer belt buckle. We love this iconic money clip designed in 1937. Known as the Original Horseshoe Money Clip, it's crafted of sterling silver and made in-house at their Dallas, Texas, location, confirming the excellent craftsmanship for which the Bohlin brand is known.
$1,195 | 800.823.8340| bohlinmade.com
Handcrafted Motorcycle Accessories by Howard Knight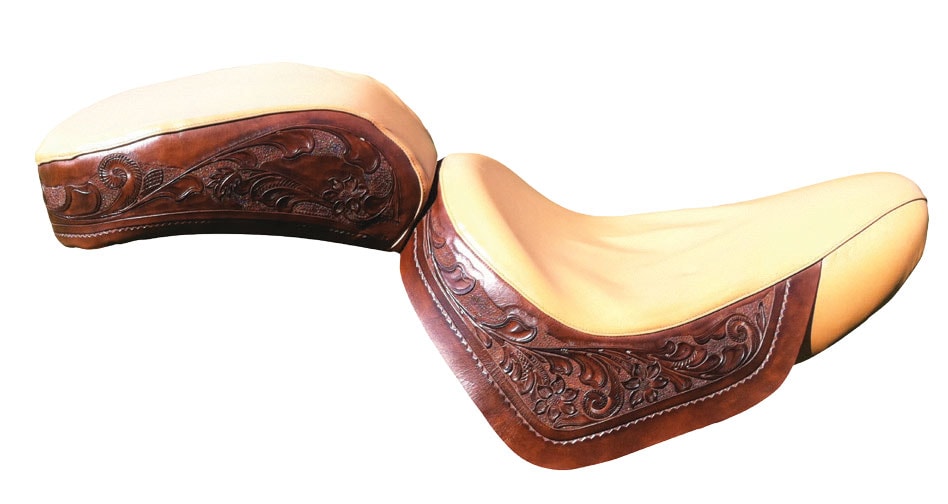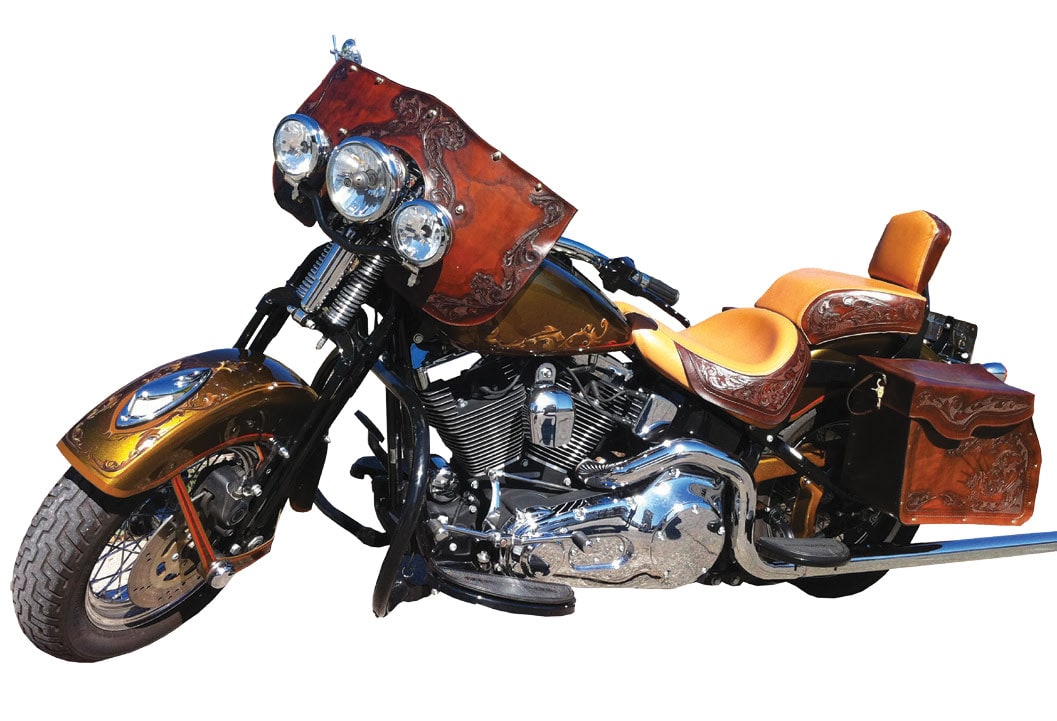 Howard Knight has received many honors for his artistry, including an induction into the coveted Montana Circle of American Masters. His peers consider Knight one of the world's greatest leather artists and designers. His oeuvre includes art to wear, to ride in, and for home interiors. Knight creates each piece in his studio in Stevensville, Montana, and no two are alike. Each item is meticulously handcrafted, and some incorporate exotic skins, such as saltwater crocodile, Italian calfskin, or stingray with pearl essence. We love the leather details on this motorcycle, which Knight created for artist Julián Correa. Even the faring and saddlebags are hand-tooled. He chose buttery soft buckskin leather for the seat, and it's as described — deliciously soft!
From $500 to $40,000 | 406.531.2589 | rockingkcustomleather.com
Environmentally-Friendly and Artist-Designed Upholstery from Designtex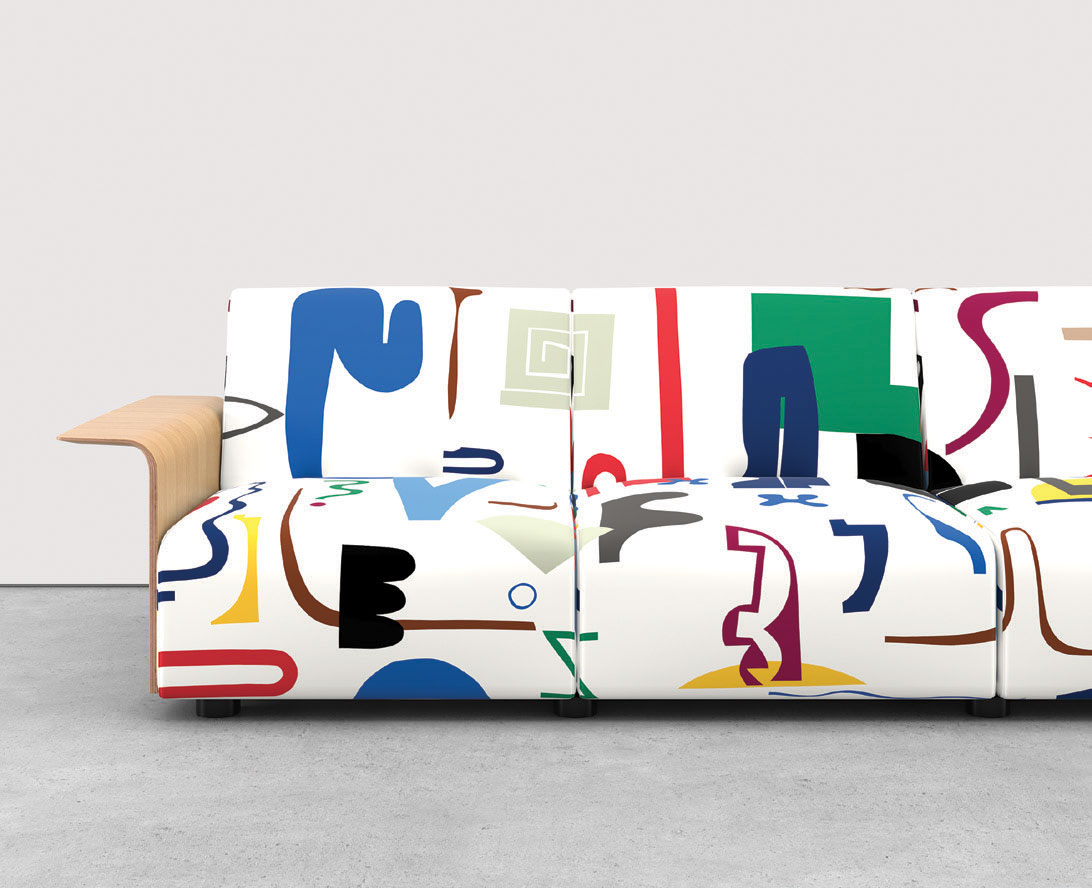 We love this multi-colored, patterned fabric created by Designtex. From the company's 5×5 Collection, it's one of five prints designed by contemporary artists, and there's a lot to appreciate about its colorful form. For one, a portion of proceeds from the 5×5 Collection go to RxArt, a nonprofit that commissions artists to transform sterile childhood healthcare facilities into places that help kids heal through art. It's also highly durable and certifiably green. Designtex approaches manufacturing materials for the built environment from a perspective of sustainability. Their catalog contains more than 8,000 products, including wallcoverings, panel fabric, window coverings, and upholstery textiles. 
"Social Dance" | $64 per yard | 800.221.1540 | designtex.com
Antler Plate by Arthur Court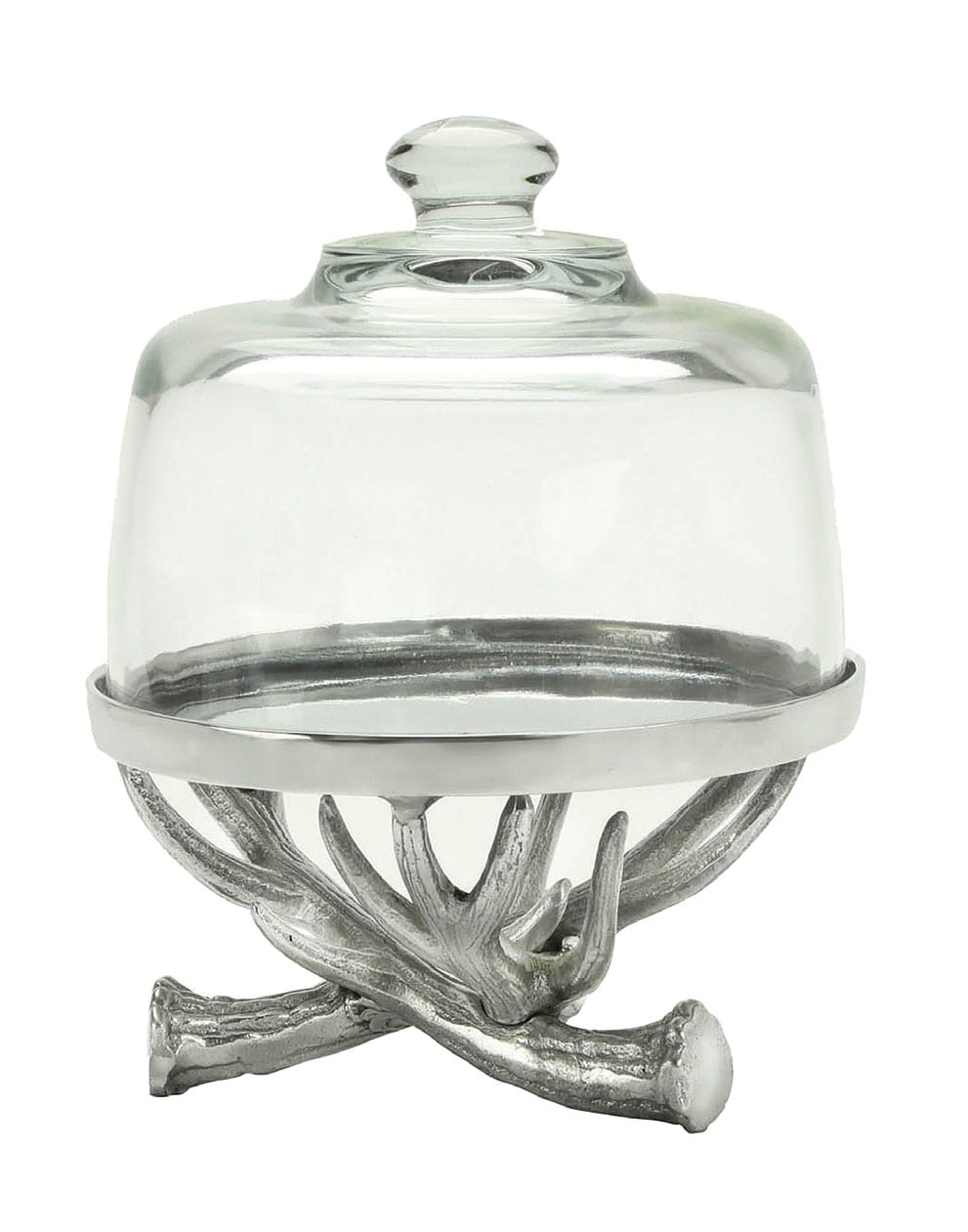 Your favorite cupcakes might taste better served on this unique plate designed by Arthur Court, available through the National Cowboy & Western Heritage Museum. True of the culinary arts, the visual appeal of food enhances its enjoyment. Detailed aluminum antlers support the base and add charm, while the dome is topped with a sleek handle for easy access. Whether displaying a birthday cake or homemade pie, we think your mouth will water in anticipation.
$86 | 8 x 8 inches | 405.478.2250 | nationalcowboymuseum.org
Montand Console by Gregorius|Pineo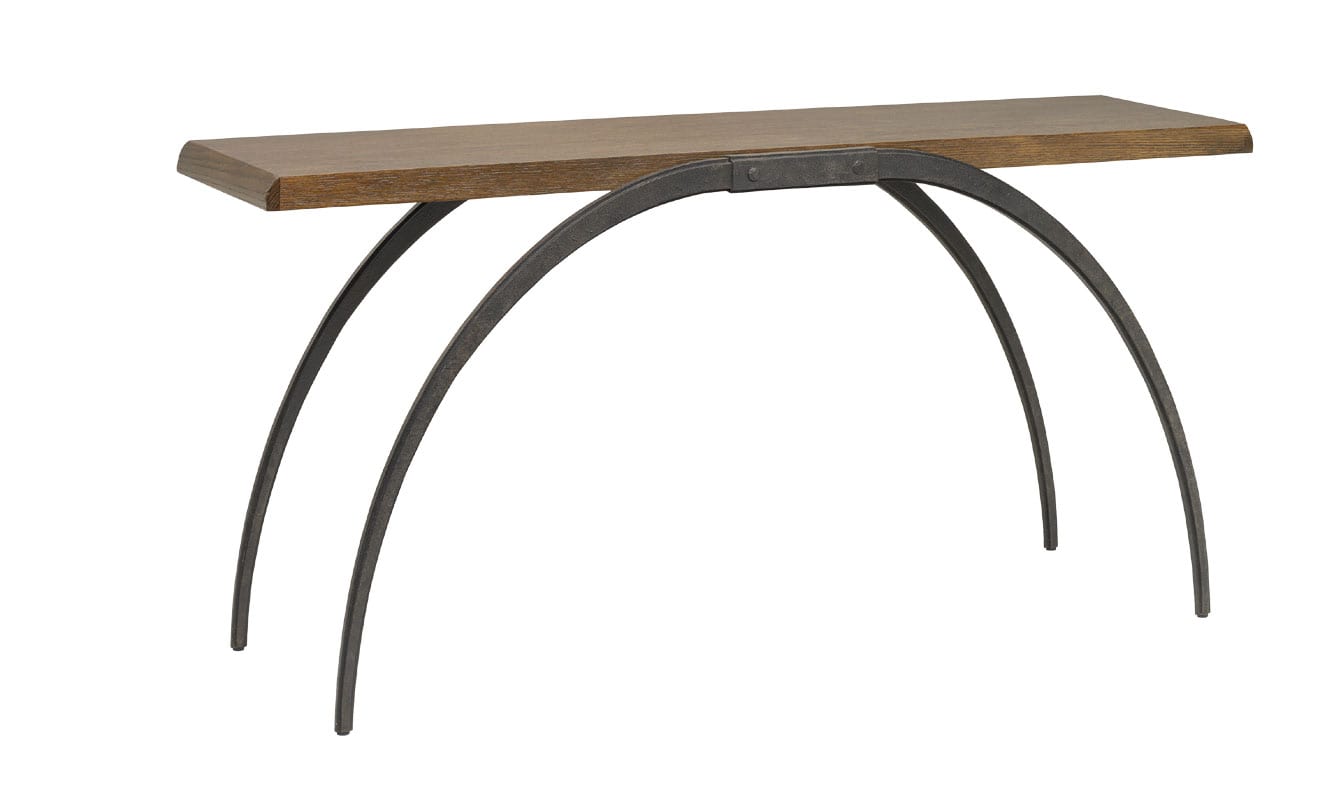 For those who value artisanal craftsmanship, look no further. The team of Gregorius|Pineo in Los Angeles has a passion for innovation and artistry through handmade craftsmanship. This Montand Console is an example of what co-owner George Massar describes as "the unique use of materials and forms to create texture and emotion." We love that this table is available in different types of wood — walnut, oak, or rift oak — with a choice of stains. The hand-forged iron base is desert black, designed to complement the wood. The romantic inspiration for this table stems from the era of Yves Montand and Edith Piaf singing on stage.
Contact for pricing | 68 x 21.25 x 32.25 inches | 310.204.0400 | gregoriuspineo.com
Torche Solar Lights by Les Jardins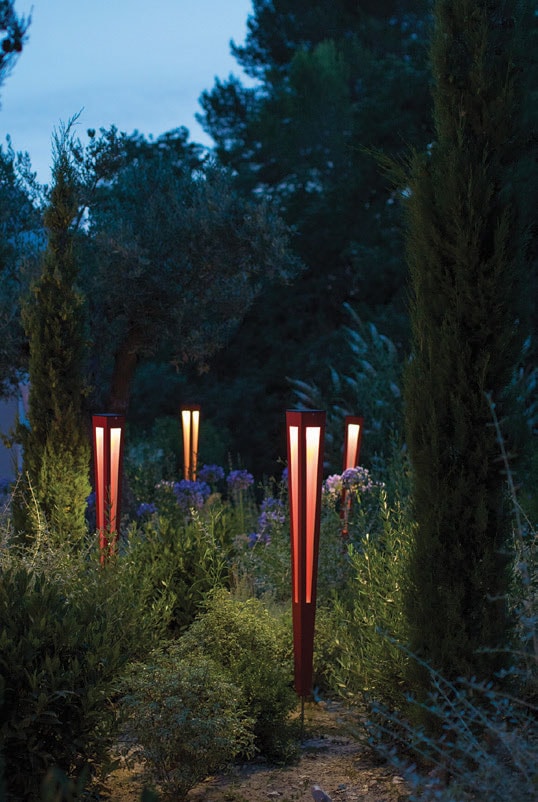 With the help of strategic lighting, an outdoor evening can become magical. Whether set along a pathway or subtly placed among flowers, the Torche Lights by Les Jardins cast their spell. We love that each light is solar powered and available in a variety of colors, including teak, red, lime, or grey. With color and attention, outdoor lighting becomes an artful statement.
$259 to $379 | From 24 to 46.5 inches | 760.836.0800 | lesjardins.solar
Modern Ranch Credenza from The Arrangement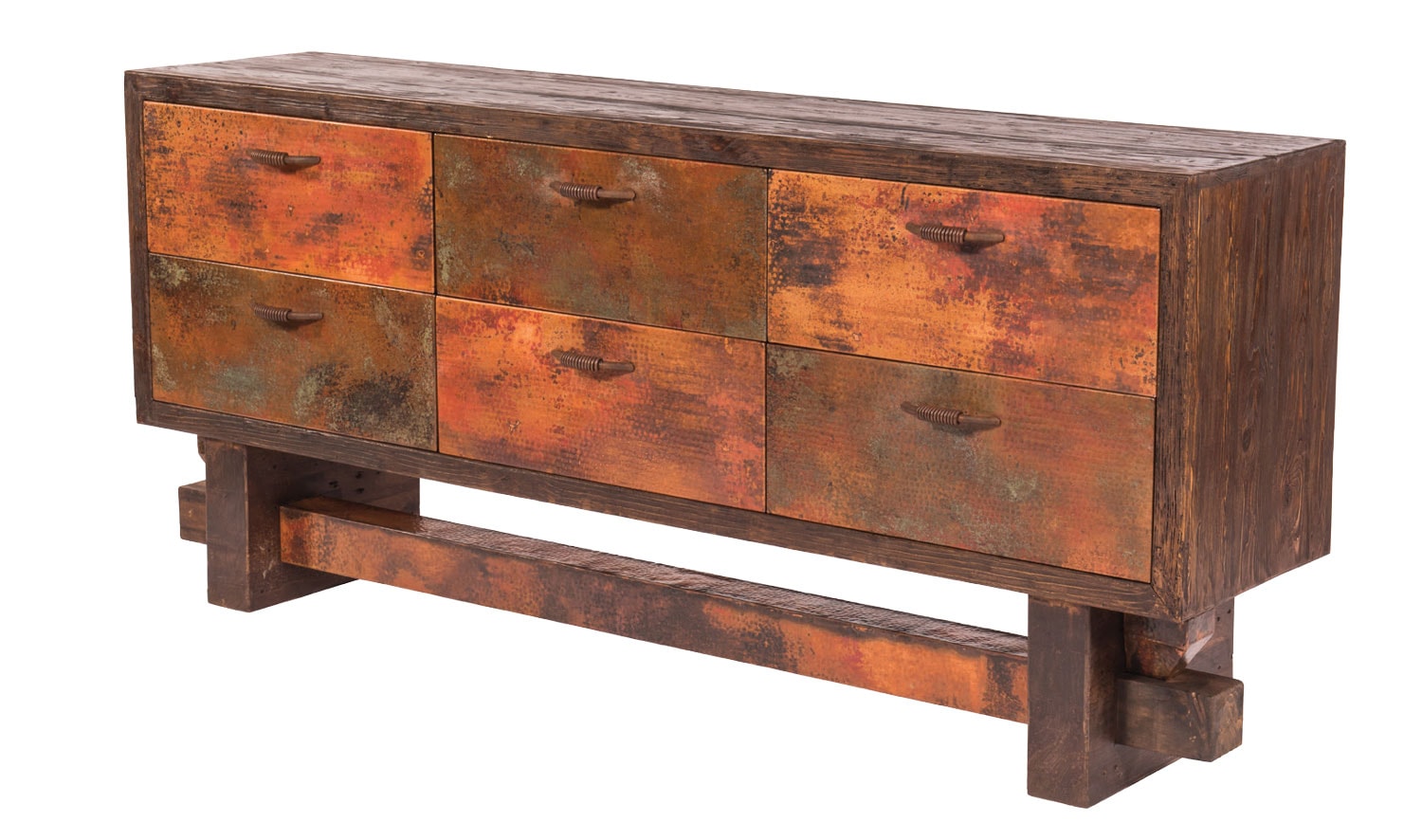 Featuring hand-hammered copper, which brings out the colors and patterns in the metal, this reclaimed credenza was created by Katherine Snedeker. As the founder of The Arrangement, Snedeker is no novice when it comes to design. Using her ability to source and arrange furnishings and accessories from around the world, her company has expanded to include award-winning showrooms in Dallas and Houston, Texas. She delights in making one-of-a-kind pieces like this credenza, with its textured copper, reclaimed wood, and hand-forged hardware. A pioneer in rustic-modern design, her creativity has gained recognition from the industry as well as clients, and her pieces easily fit into various settings. Can you see this credenza in the dining room? Or perhaps at the end of a long living room or salon? It's the perfect attention-getter with a touch of Western flair.
$6,200 | 72 x 20 x 36 inches  | 888.924.4428 | thearrangement.com
Butte Chair and Ottoman by Forsyth & Old Hickory Pioneers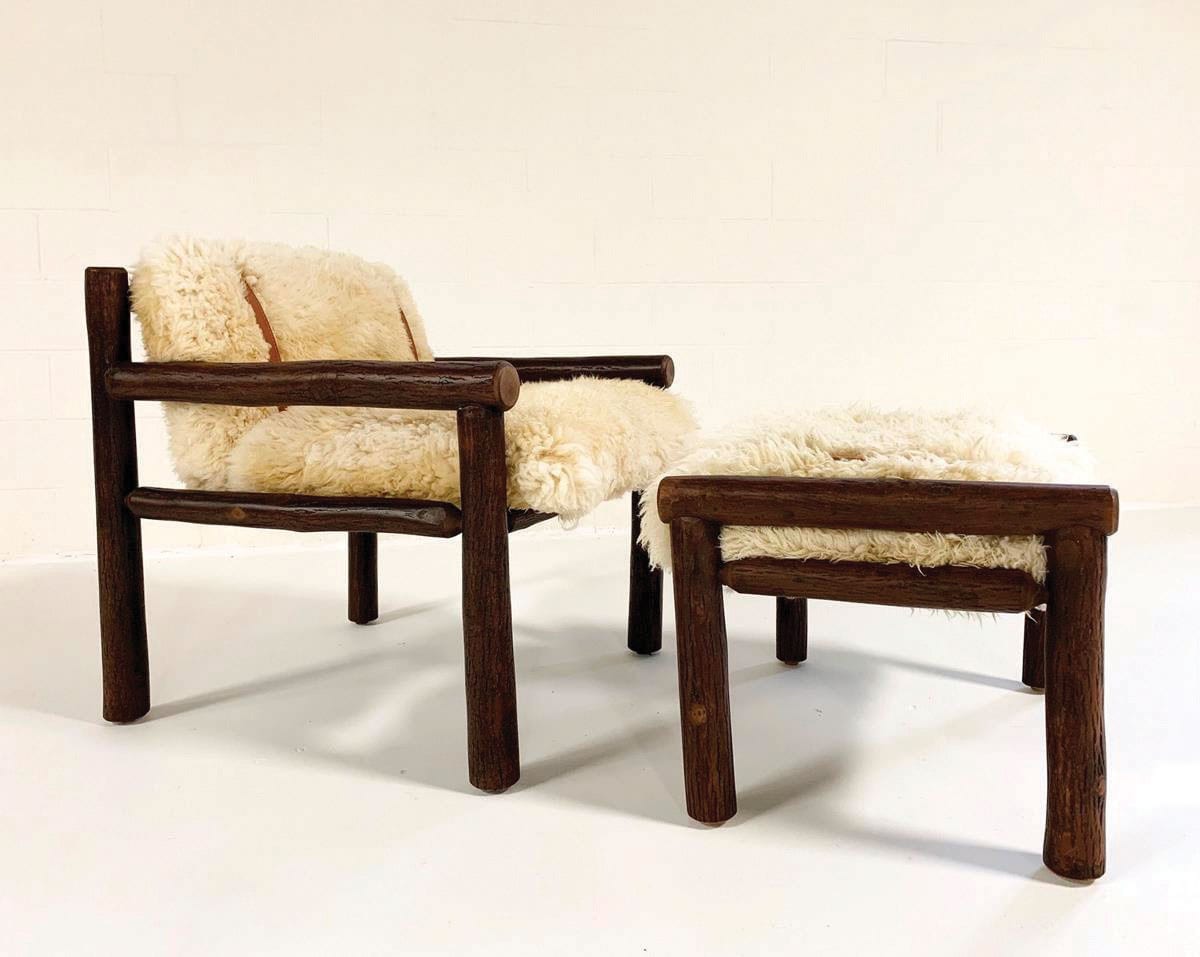 Pioneers discovered the benefits of hickory wood when they made their way westward. The hickory sapling grows beneath taller trees and has a straight trunk that's about 3 inches wide. For early settlers, this hardwood made strong, sturdy furniture. Following the discovery, the Old Hickory Company was founded in 1874, and less than 25 years later, they were shipping furniture across the country, including to national park lodges. We love the Butte Chair and Ottoman for the classic silhouette, which reminds us of the chairs at Yellowstone National Park's Old Faithful Inn. Both pieces are handcrafted with mortise-and-tenon joints and customized with sheepskins and bison leather straps designed by Forsyth. A contemporary take on the pioneer tradition, the chair and ottoman make an undeniably pleasant setting for morning coffee or
evening conversation.
$7,600 | Chair: 30 x 30 x 30 inches | Ottoman: 30 x 21 x 18 inches | 314.422.1118 | forsythart.com