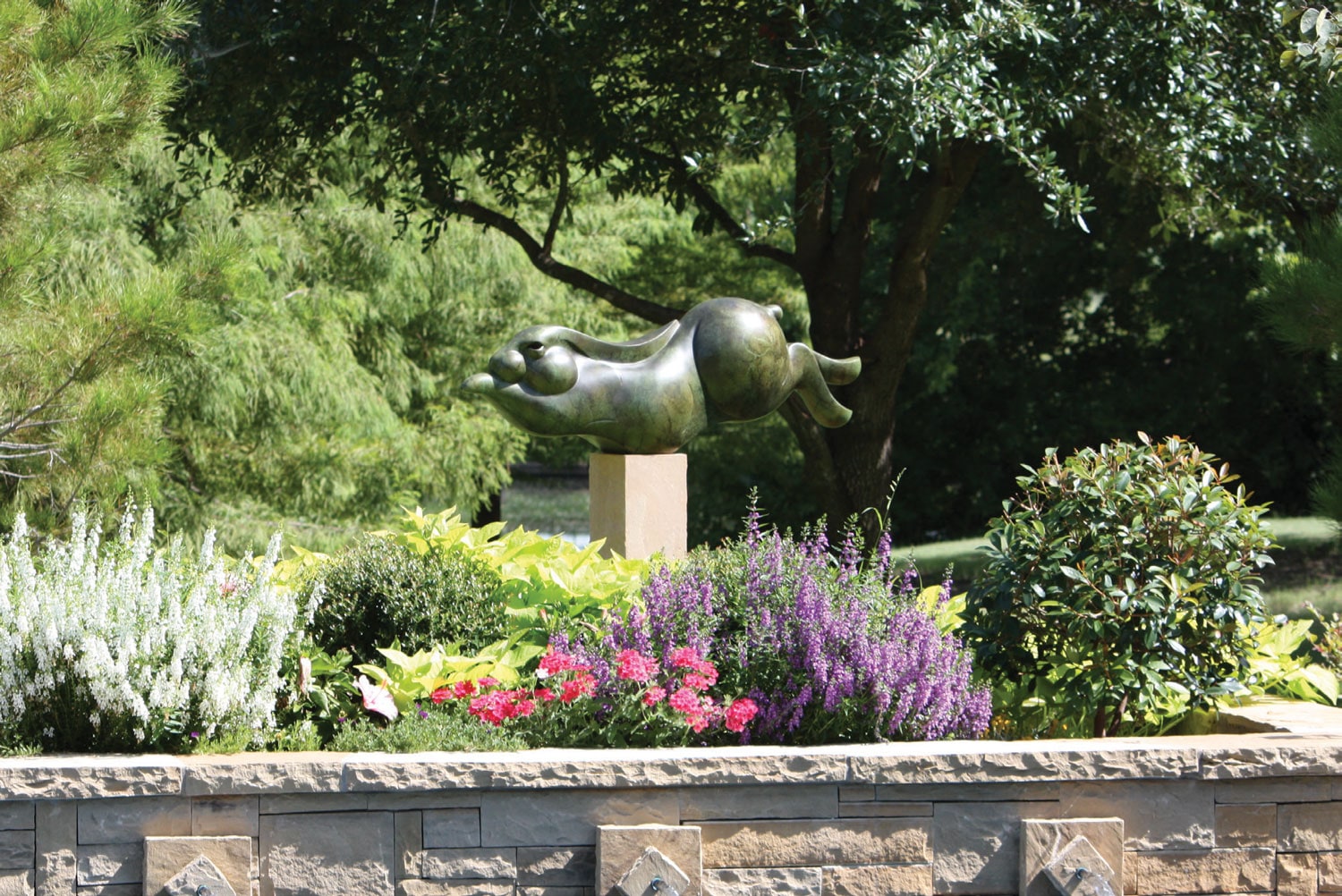 "Rabbit Flyer" | Bronze | 46x60x10 | Edition of 18
12 Sep

Artist Spotlight: Tim Cherry

Over the past three decades, Tim Cherry has won widespread acclaim for his Art Nouveau-inspired, limited-edition bronze animal sculptures. His works are in collections ranging from the National Museum of Wildlife Art in Jackson Hole, Wyoming, to the Briscoe Western Art Museum in Dallas,  Texas, the Gilcrease in Tulsa, Oklahoma, and the Leanin' Tree Museum in Boulder, Colorado. You'll spot them, too, in public spaces and government and corporate offices nationwide.

So where does a successful sculptor go from here? While Cherry plans to continue working in the size and style for which he's known, he's also begun to work small, transforming some of his best-loved sculptures into custom jewelry.

For several years, Cherry and his wife Linda had been talking about the idea, prompted by the sadness they both experienced when editions of his bronzes sold out. "It felt like the designs were lost," says Cherry. "There had to be more we could do with them."

The strong, sleek silhouettes of many pieces suggested that they might work in a dramatically reduced form as pendants, medallions, rings, or pins. And Linda was the perfect savvy collaborator. She'd long been involved in the women's accessories industry and, for close to four years, had run The Crystal Fish, a gift boutique the couple owns near their home in Branson, Missouri.

The couple finally decided to give the jewelry a go in February 2017. With Linda's input, Cherry began downsizing some favorite pieces, like Rabbit Flyer, a sleek cottontail with its limbs fully extended in mid-sprint; and Otter Motion, with the marine mammal curled up on its back atop a cresting wave. "You just have to make sure the shapes, lines, and details read as well small as they did large," says Cherry of the fresh challenge.

Linda, meanwhile, paid particular attention to one additional element. "I'm a girl, and I like bling," she says, laughing, which explains why they incorporated precious stones such as diamonds, tourmalines, topazes, and garnets, and added subtle touches that draw in more light to make the gems shimmer. Buyers can even customize orders through the couple's online store, selecting whether they want a piece cast in gold or silver and choosing the gems they'd like.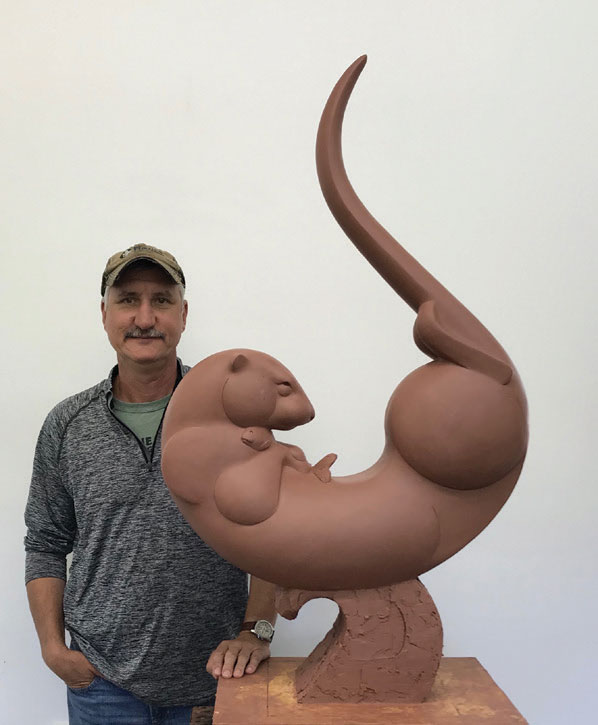 The Cherrys debuted their new creations this past June in Oklahoma City during the Prix de West Invitational Art Exhibition and Sale. Their jewelry "trunk show," a pop-up within the gift shop of the National Cowboy & Western Heritage Museum, "was a big hit," says Cherry. The jewelry, along with tabletop sculptures, will return November 1 through 30 for the museum's Small Works, Great Wonders Winter Art Sale, including "a secret bespoke piece just for that show," says Cherry.
Both he and Linda find themselves invigorated by the new project. "It's a renewed conversation we get to have," says Linda. "Through these small, wearable pieces of art, we're hoping Tim's work will reach new and more people."