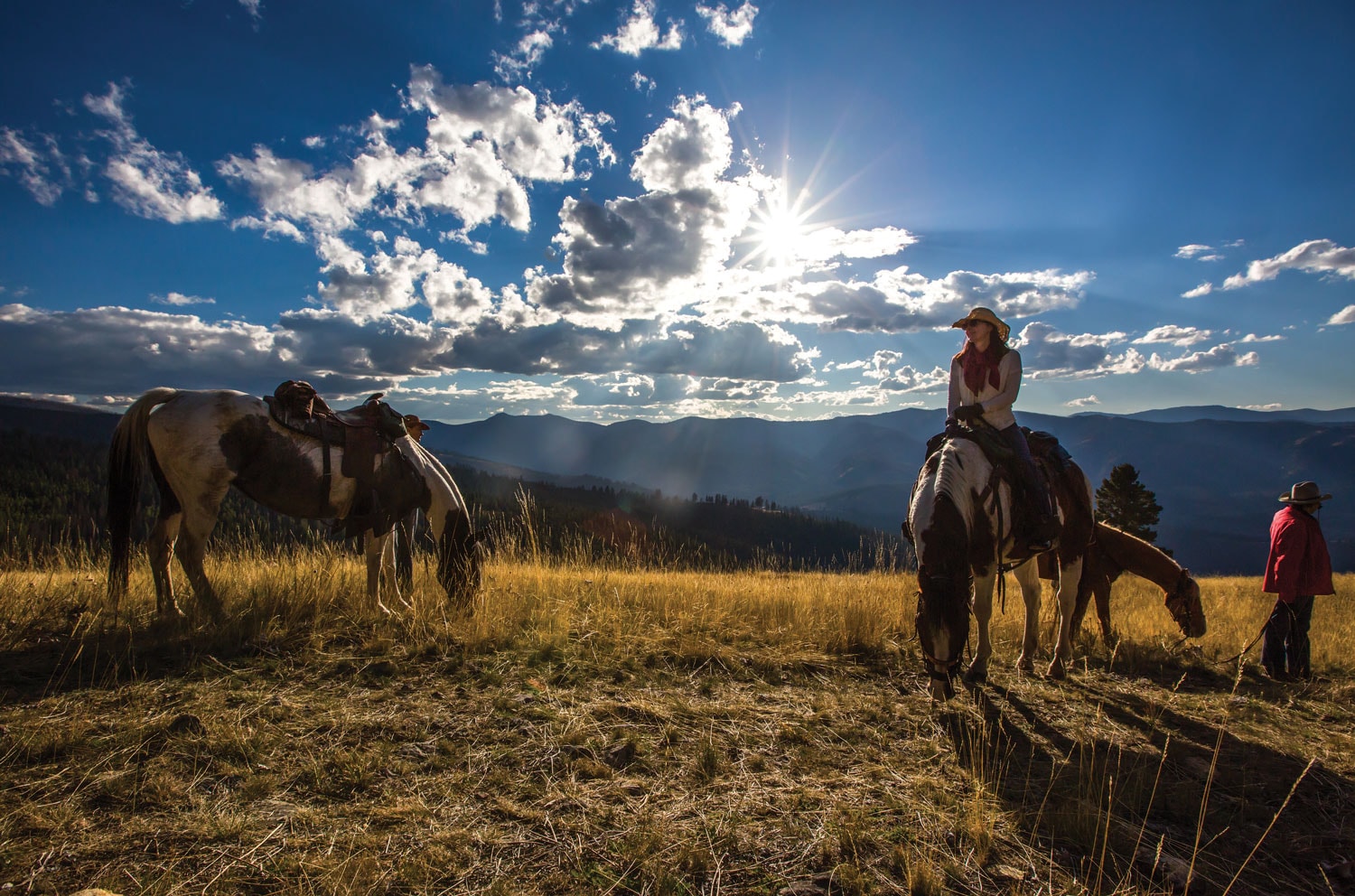 09 May

Western Landmark: An Artful Escape

Tucked away among tall, lush pines in Western Montana, near the West Fork of the Bitterroot River and at the base of Trapper Peak, an oasis-like getaway straddles two worlds: one of exclusive elegance where each and every need is met, and one of rugged and rustic simplicity that can only be found in the Rocky Mountain West. 

Triple Creek Ranch, aptly referred to as "a Montana hideaway," feels like just that: hidden. At first approach, the main lodge complements the surrounding mountain landscape, as do the luxury log cabins that are interspersed among the trees. The lodge is refined, with sophisticated furnishings, a variety of seating areas and patios, a rooftop lounge, and a gallery-like display of the owners' remarkable Western art collection. Outside of the activity center (located in the main lodge) is a selection of fly rods and waders for guests to use, a reminder of the fly-fishing culture that exists in this area.

Despite a prestigious membership to the Relais & Châteaux Association since 1995, and having been voted the "best hotel in the world" by the readers of Travel + Leisure magazine in 2014, like many Rocky Mountain ranches, Triple Creek comes from humble beginnings. The original 40 acres were owned by a minister and his wife who were also school teachers in the nearby town of Darby. The next owners bought additional acreage and started a hunting retreat with cabins. "They quickly found out that this wasn't really for hunters," says Catharine Reed, Triple Creek's activity and events manager, who's worked at the ranch for more than 20 years. "People were coming here for a romantic getaway, and to fish, horseback ride, and hike. So they started moving more in that direction."

When Craig and Barbara Barrett bought the ranch in 1993, they continued to focus on high-quality services and amenities, adding new cabins and making improvements. They elevated the food and wine program to that of gourmet status, offering a four-course dinner with entrees ranging from fresh fish to wagyu beef and wild game. "We went from meat and potatoes to the amazing palate of this young chef," says Reed, referring to Jacob Leatherman who's been with the ranch for nearly 15 years. "The cuisine is more high-end than some people would ever think; the biggest thing people rave about is the food," she says. 

The Barretts significant Western art collection is not only displayed throughout the main lodge but also adorns the walls of each cabin. "Wherever you're sitting, you're surrounded by the arts," Reed says. And as the owners continue to collect pieces — many through the annual March auction at the C.M. Russell Museum — works are regularly rotated out so that guests can enjoy new artistic takes during different stays. 

The couple's passion for Western art led them to start Artist Workshop Weekends at the ranch. In the spring and fall, the Barretts bring in some of their favorite painters and sculptors — including Carol Hagan, Nancy Cawdrey, Steve Seltzer, Joe Kronenberg, Greg Kelsey, Brenna Tyler, and Jason Rich — to teach guests. The workshops offer the opportunity to meet and work alongside well-established artists. "The owners have an incredible collection, and they also are very generous in sharing it with their guests," Hagan says. "It's just been an incredible experience for me as an artist; I get to share with people the thoughts and actions behind the process."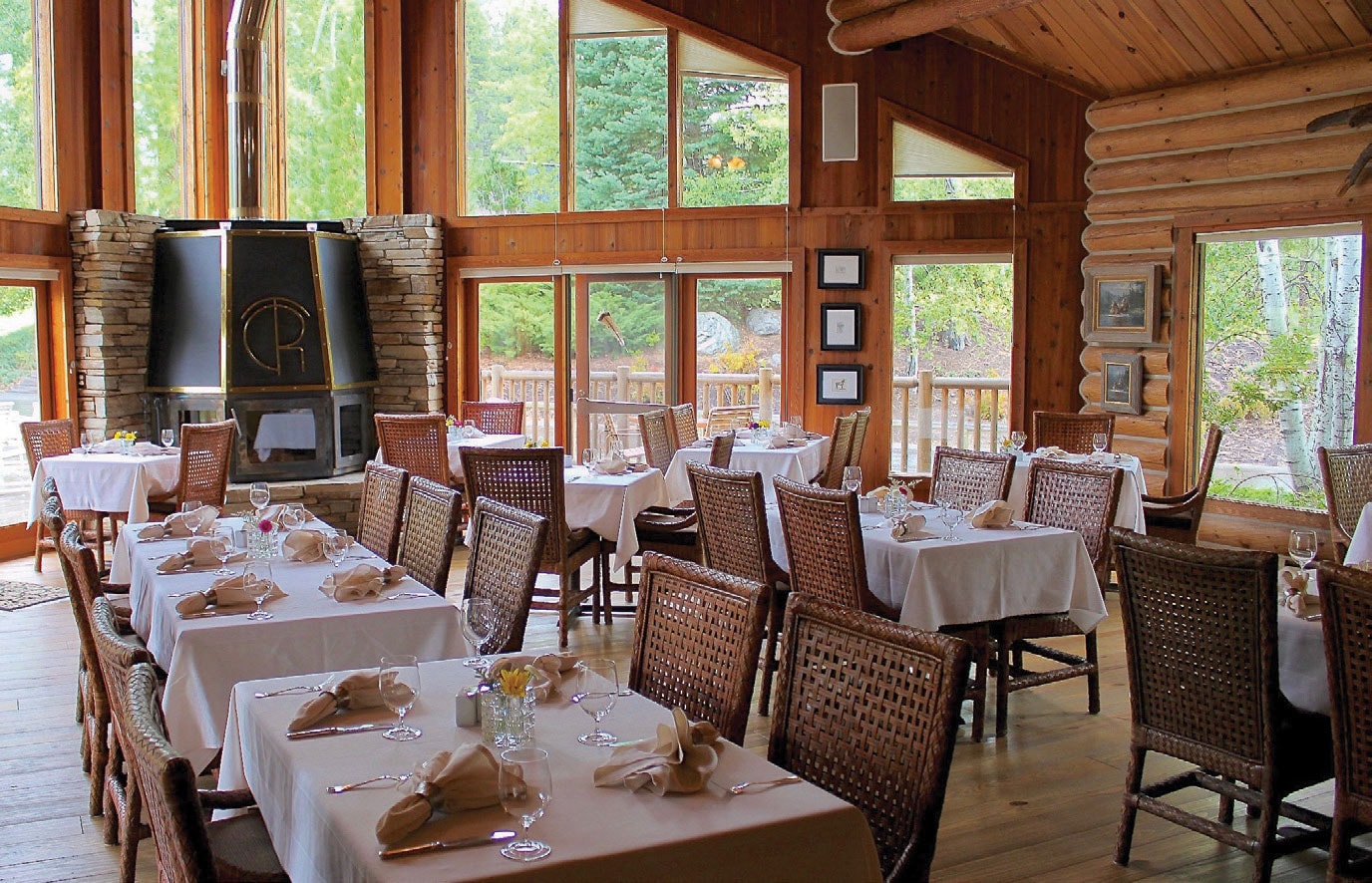 Starting in summer 2019, one weekend a month the ranch will also have an artist in residence "so we can keep spreading the joy of art," says Reed.
Along with fly fishing, horseback riding, hiking, cross-country skiing, and a variety of other activities, the Barretts' passion for Western art feels like the icing on the cake, creating an inviting mountain getaway that's outdoorsy, yet infused with creativity.