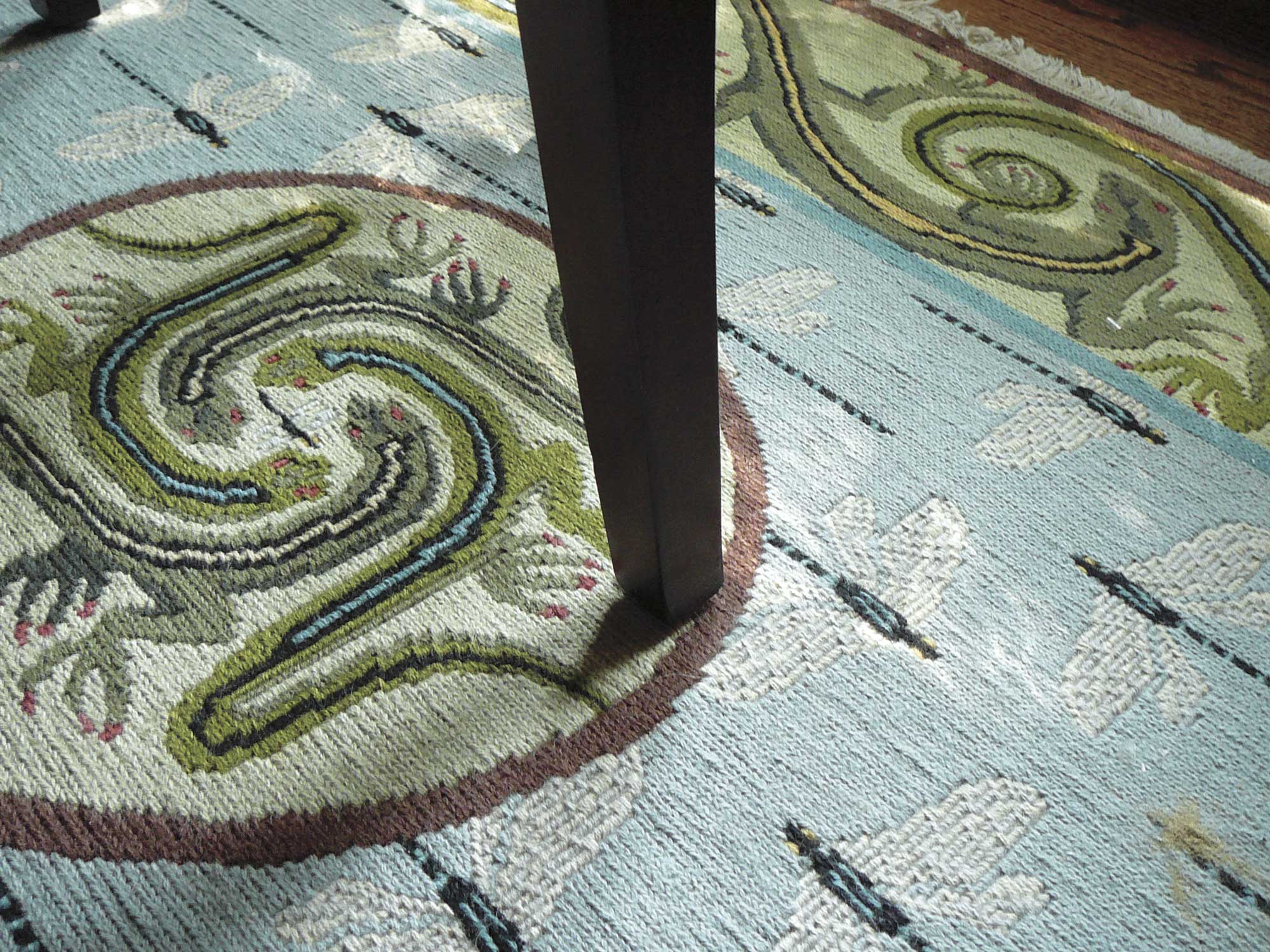 24 Jul

The Environment Rules

ool, clean and mostly white. Smooth, gleaming walls in cool tones of white and Armani blue. Mercury glass and other accessories that shimmered like icicles, and of course, as a splurge, six (or eight) clear Plexi "Ghost" chairs by design darling Philippe Starck. Glass-topped tables — as slick as a skating rink — would anchor the great room.

That was my vision for my custom home to be built in Montana's Bridger Canyon. For two years I stuffed accordion files with pages from high-end shelter magazines and copies of photos from fancy design books. Sleek, clean lines and crisp edges were my goal. No antlers, no tooled leather, nothing plaid and certainly no mounts over the fireplace. In other words, no Western clichés.

No siree. My new home — with views of Lone Peak and the Bridger Range — was going to be oh-so-sophisticated. Never mind that I own three cats and six dogs and the upkeep of such a home would require endless clean-up. I wanted Edgy. I wanted über chic. My architect, Jeff Sandholm, was all over it; he was so relieved to work on something out of the ordinary.

During the 12 months of building (also known as the Year from Hell), I methodically selected tile, fixtures, cabinetry, windows and trim to complement what I had in my mind's eye for my hip house. My head was in my files and in various stores. I never bothered to really study the colors and textures of the site's landscape. Thank goodness for budgets (the bottom line kept me from flying to Milan for the latest and greatest), and for an interior design friend who gave me her blessing when I presented the surface materials I'd chosen. Although we disagreed vehemently about paint colors: I wanted pale and she wanted to push me into the great unknown world of deep, saturated earth tones. In the end, it turned out she was right. She's a born-and-bred Montanan, and knows instinctively what looks right in high-country light. She also knows about my love for big, furry dogs and that I'm not exactly a neat freak. (What dust bunnies? I don't even see them!)

Her modus operandi is to decorate with the landscape in mind; to use the colors and textures from the trees, rocks and soil surrounding the home. But I wouldn't listen. White, ivory and bone is what I wanted; tan, tawny and teal be damned.

Now, it is true that snow, ice, clouds and an opalescent full moon are all in the white family and are a natural part of Montana's landscape. But just because those whiter shades of pale exist outside that doesn't mean one wants to live in a house that feels like an igloo. Now that I'm settled, I don't believe there is enough radiant heat in the universe to make an all white, all glistening house feel cozy.

But I'm getting ahead of myself.

Moving in and unpacking was as nightmarish as it always is, but I wasn't worried. I'd spent two years envisioning my chic house; a home designed for a working couple with no kids (they're grown). As I unearthed things that had been in storage for up to two years, I placed them where I thought they would look best, but something wasn't right. As I'd move a chair, or shift some hand-me-down rugs from room to room, change art and relocate tables and sofas for two entire months, things still didn't feel right. My bedding was too white, my slipcovers too bright, my contemporary art — Jim Dine, Alex Katz, among others — seemed too modern. The verdigris lamps that looked so fabulous in my '90s New York loft looked ridiculous in this rustic setting.

As a prop stylist, I knew that many problems can be solved just by moving things around. But it didn't work this time. This wasn't a feng shui issue. No, this was a very different challenge.

Instead, what I needed most were deep-hued walls, textured rugs, fuzzy mohair throws. In other words, the house begged for Western Warmth instead of Big Apple Hip. But again, I'm getting ahead of myself.

The solutions became clearer as the summer's blistering sun eased blessedly into cool days. The views changed; deciduous trees went bare. Soft, golden light, aspens, wild sunflowers and muted tones of yarrow filled the landscape. The shorter days, cooler nights and cozy fireplace gave the house a different feeling. By October, the Bridgers were sprinkled with confectioners' sugar snow.

The Ah-ha moment finally came: The house needed to be cozy. But cool to cozy happened in baby steps. One day, I reluctantly pulled out a bright cashmere throw (plaid!) from a storage trunk. It looked fantastic next to a pair of amusing faux-fur pillows. A week later, I bought darker bedding in a discontinued color called shiitake. It is a rich, compost-y brown, and it is perfect. A month later, my rug designer friend back East, Sarah Gayle Carter, had a few discontinued samples on sale. I bought three thick, woolly, textured rugs (three!) in earthy tones reminiscent of river rock, evergreen, sagebrush and ripe huckleberry. And finally, against my original plans, I added window treatments in the great room and kitchen.

Bit by bit, my home became a mix of East and West. Cherished family fly rods were hung. I became a regular at the Antique Barn and filled nooks and empty wall space with creels, charming old sleds, sleigh bells and a collection of ice skates. We even bought an elk mount; and yes, he hangs over the fireplace, in true Western style.

By the dead of winter — which included plenty of snow and 22-below-zero degree weather — the house felt just right. Even the '90s lamps and contemporary art were fine, now that they were mixed and matched with primitive pieces, found objects (bird's nests, stones and even a horse skull.) We were also the lucky recipients of some old, well-used pieces from my spouse's late Uncle Ned's home back East, including a massive copper apple butter kettle with just the right dents and dings and a patina ranging from shiny penny to blue-green sea glass. There were also hand-carved duck decoys and priceless shotguns from the 1800s. We found a place for everything; Uncle Ned would have been pleased.

We've only been living in the house for a year, and while there are a few things I'd like to change or add (re-upholster a chair, re-paint a room or two — in earthy tones this time), I finally have my western house. My western house. And because the process from cool to cozy happened slowly, organically, the house has soul.

I knew I'd succeeded when a moving van pulled up — in the snow, on a gray, cold, windy day — to unload the late Uncle Ned's treasures. As the mover politely followed my instructions about where to put what, he looked at me and said, "Ma'am, this sure is a cozy house!" It was then that I knew I'd gotten it just right.
---
Sarah Belk King is a writer, editor and author specializing in design, travel, architecture, lifestyle, wine and culinary topics. She lives in Bozeman, Montana.