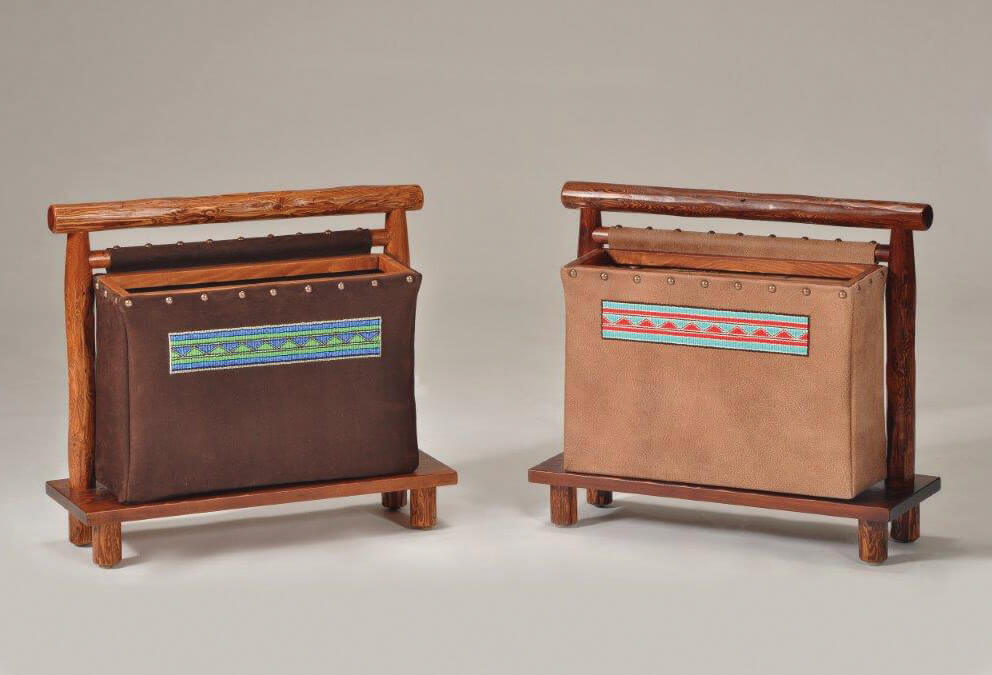 10 Mar

Things We Love
Magazine Racks by Norseman Designs West
Originally based in New York, John Gallis traded a lucrative career building custom cabinetry for Bloomingdale's for an artisan-based way of life in Cody, Wyoming. There, he put his creative skills to work and began crafting award-winning, high-end Western furniture through his company Norseman Designs West. His one-of-a-kind pieces are rooted in the Shaker-style with "the flowing curves of Art Nouveau," and he's also focused on Molesworth designs for more than 20 years, adding his own unique touches to the traditional style. These magazine racks combine the artisan's expert woodworking skills, attention to detail, and decorative embellishments for a functional piece with Western flair. The hand-beaded magazine racks are finished with decorative nails and the option of tan, blue, red, or black leather; while the Arrowhead racks are made with book-matched feathered walnut and a choice of leathers, including buttery taupe and black with red fringe.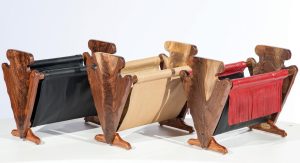 Beaded Magazine Rack: From $1,215; 19 x 21.5 x 8 inches
Arrowhead Magazine Rack: From $800; 15 x 17 x 11 inches
norsemandesignswest.com
Dangle Earrings by Babaloo Jewelry
Native American designer Almeta Dellagnolo is passionate about making a bold statement and empowering women to celebrate their individuality. Her Babaloo jewelry collection represents Dellagnolo's Indigenous heritage and the slow-made techniques she uses to set herself apart from mass manufacturers. Each piece is captivating, unique, and deceivingly lightweight. The dangle earrings illustrate the collection's variety of creative materials and designs. Some are made with feathers, sculpted clay pieces, silk tassels and 18k gold leaf, among other things; and the handmade, eco-conscious jewelry comes in a mix of traditional and contemporary styles.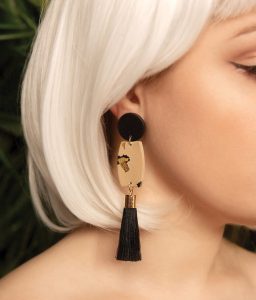 Prices vary by style
babaloojewelry.com
French Press P7 & Tasting Cup Set by ESPRO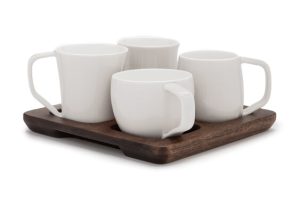 For coffee lovers everywhere, the French Press P7 is designed to upgrade the brewing experience. With double-walled stainless steel that retains heat and two microfilters to get rid of the grit and bitterness, this deluxe brewing device consistently makes a smooth, clean, and rich cup of coffee. Pair it with the porcelain Coffee Tasting Cup Bundle and Tray to explore four of the most prominent flavors of the coffee bean: cocoa, floral, fruity, and spicy. Just like different wine glasses highlight flavors, these four mugs — each in a different shape — were crafted using the same sensory science principles, and the acacia wood tray can be used for display. Fueled by the pursuit of making the best cup of coffee or tea possible, ESPRO, a division of Regal Ware, aims to empower others to brew better coffee anywhere.

18 oz. French Press & Tasting Cup Set: $199
espro.com
Ellisse Collection by Hammerton Studio
Decorative lighting plays an essential role in home design, serving functional needs while also adding style. The Ellisse Collection by Hammerton Studio accomplishes both by merging minimalist lighting designs with artisan flair. Crafted from 5 pounds of hand-blown glass, each shade achieves its stunning visual effect from a molten glass ribbon that's wrapped around the glass bubble during fabrication. The collection features a variety of wall and ceiling configurations, from sconces or a single pendant to a series of round, square, and rectangular chandeliers in a choice of finishes. For more than 25 years, Hammerton has been known for its handcrafted, custom decorative lighting, and through the Hammerton Studio brand, the company now offers a wide selection of contemporary lighting styles and unique designs that combine artisan glass and metalwork. We love the Ellisse Collection because it serves as a perfect example of the quality craftsmanship that's been Hammerton's hallmark for a quarter-century, and the innovative designs that distinguish their work today.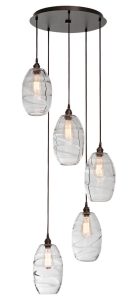 Starting at $2,065
studio.hammerton.com
The Monarch Portable Hot Tub by Diamond Spas & Pools
Indulge in luxury living with The Monarch, one of several portable hot tubs made by the Colorado-based Diamond Spas & Pools. Designed to be placed wherever your heart desires, and easily moved, this five- to six-person hot tub is fabricated with a stainless-steel frame and removable panels on all four sides for easy maintenance and installation. Or try a panel-free model for a drop-in underground installation. The Monarch features 14 jets, LED lighting, and comfortable bench seating, along with a two-part maintenance system that utilizes ultraviolet sanitizers and hydrogen peroxide to keep the water fresh and clean. It's also certified for appliance and energy efficiency standards for portable electric spas and can be purchased with an automatic cover. We love this portable spa for the relaxation, comfort, and convenience it provides, making The Monarch a first-rate addition to any mountain home.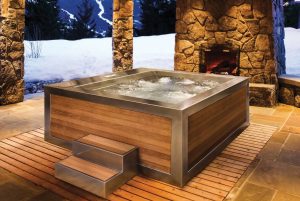 Starting at $33,300
86 x 86 x 39 inches
diamondspas.com