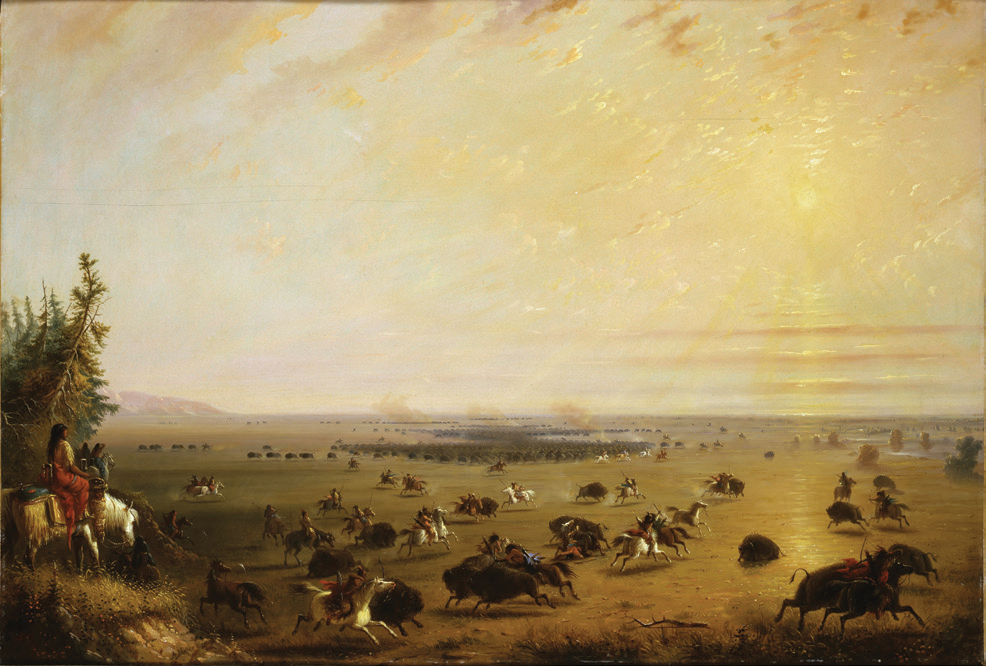 Alfred Jacob Miller [1810 - 1874] | A Surround of Buffalo by Indians | Oil on Canvas | 30.375 x 44.125 inches | Courtesy of Buffalo Bill Center of the West, Cody, Wyoming, USA | Gift of William E. Weiss. 2.76
15 Mar

Publisher's Note: Alfred Jacob Miller [1810 – 1874]

To the contemporary art lover and collector in the realm of Western American art, Alfred Jacob Miller is often lesser known but is nonetheless a major artist and explorer. When it comes to artists traveling the great American West, few equal Miller's breathtaking adventures when he trekked into the wilds of the Wyoming Territory to attend the third Mountain Man Rendezvous.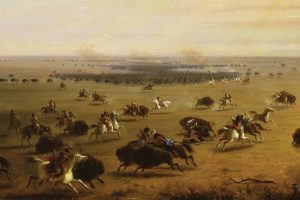 In the spring of 1837, Sir William Drummond Stewart, a retired Scottish military officer, hired the 27-year-old Miller to accompany him on an expedition to the celebrated rendezvous of trappers and traders along a tributary of the Green River in the southwest corner of present-day Wyoming. Stewart had first attended the rendezvous in 1833, returning several times. The artist would record Stewart's journey and exploits in the exotic Rocky Mountains, creating a visual record of the trip.
Miller's six-month journey was his only trip out West. He spent the rest of his life working from those initial sketches, studies, and observations of trappers, fur traders, and Native Americans. His efforts resulted in more than 166 oils, watercolors, and pencil sketches, which informed some 20 large oil paintings. These paintings would reside in Murthly Castle, Stewart's ancestral residence in Scotland.
Miller was one of the earliest (1837) artist-adventurers to document the uncharted American West. Artist John Mix Stanley first traveled West in 1839. Albert Bierstadt came through Fort Laramie and across the Rocky Mountains to the Pacific coast in 1853. And it wasn't until 1871 that Thomas Moran joined Ferdinand Vandeveer Hayden as a painter on the government survey of the Yellowstone region.
Today's collector may be less familiar with Miller because of the general scarcity of his works. His paintings are held in the finest museums and private collections. Fortunately, many of these extraordinary artworks will be on public view during Alfred Jacob Miller: Revisiting the Rendezvous — in Scotland and Today. Co-curated by the Buffalo Bill Center of the West and the Eiteljorg Museum of American Indians and Western Art, the exhibit runs May 20 through October 22, 2023, at the Buffalo Bill Center in Cody, Wyoming, and then travels to the Eiteljorg in Indianapolis, Indiana, in 2024.
A visit to either location would be a journey well worth taking for any lover of Western art and history.
Wishing you rewarding adventures!
Tim Newton, Publisher
tim@westernartandarchitecture.com