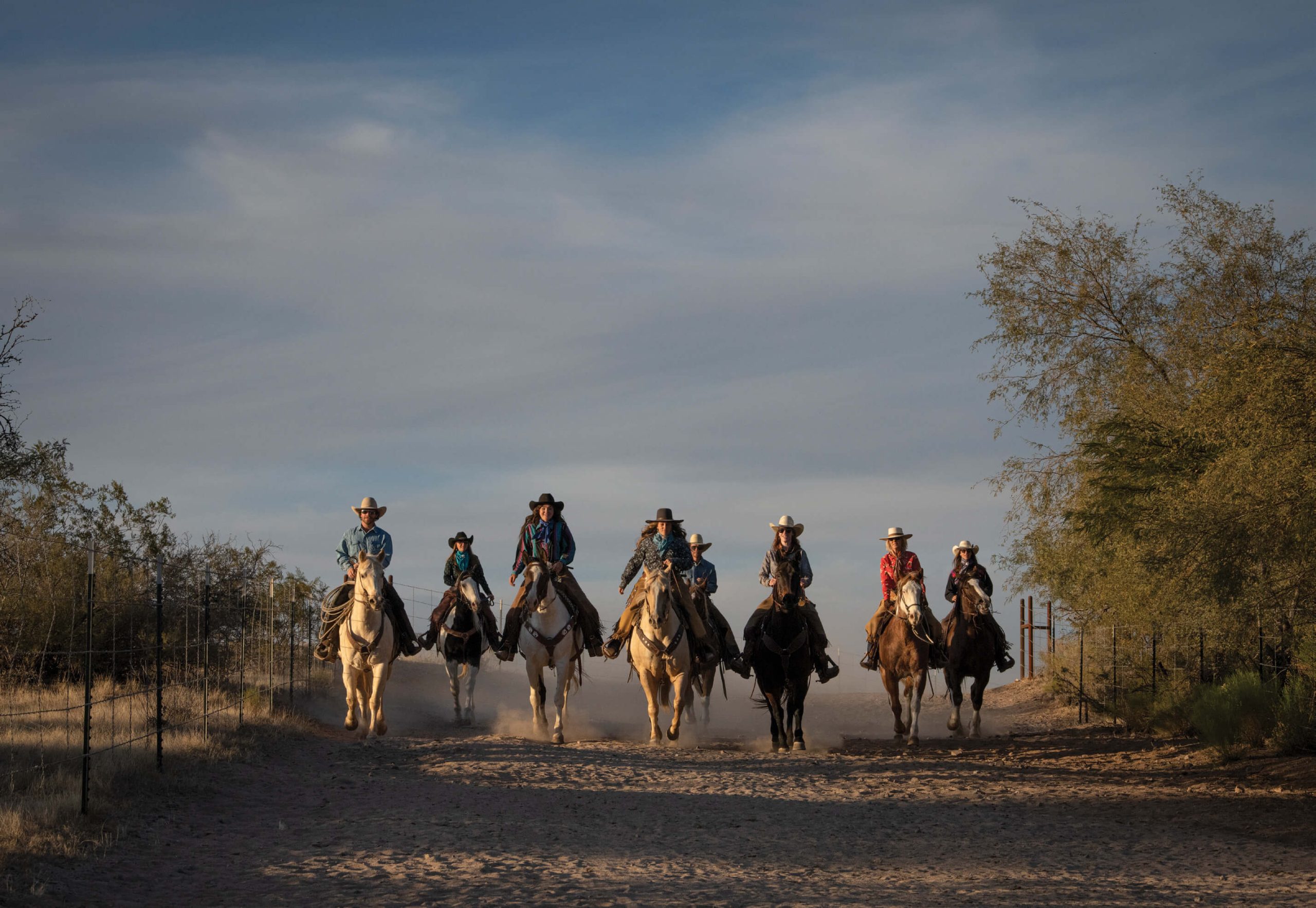 With access to over 20,000 acres throughout the Sonoran Desert, ranch guests, regardless of skill level, can saddle up for a true Western experience on a guided morning or afternoon horseback ride.
15 Mar

Western Landmark: Rancho de los Caballeros

One minute you can pretend to be a fictional Hopalong Cassidy on horseback trailblazing across terrain straight out of a Hollywood Western, and the next, you can trade in your spurs for spikes to reenact Roy "Tin Cup" McAvoy traversing fairways in a golf cart. For guests at Rancho de los Caballeros, that, plus so much more, is not a stretch of the imagination.

In the High Desert town of Wickenburg, Arizona, 60 miles northwest of Phoenix, the Old West is alive and kicking at this luxury dude ranch spanning 20,000 rolling acres. The resort was founded by Dallas Gant Sr., C.L. Maguire, and Belford Howard in 1948, who sought to create a family-run property that could "stand the test of time." The Gant family operated the ranch for 70 years until, in 2021, the baton was passed to the Cutler, Martin, and Kemper families, who had been multi-generational guests and homeowners at the property for decades.

The new owners are now tasked with preserving the history and spirit of the Spanish caballeros ("gentlemen on horseback") while refreshing the property for guests and homeowners. The original resort included 40 guest rooms with radiant heating, a hand-dug swimming pool, and tennis court. Rancho de los Caballeros has since expanded to 79 rooms, many with private patios overlooking the desert or Bradshaw Mountain. The airstrip that was added in 1951 for guests arriving in private planes no longer exists, but remnants of the runway are still visible between the 17th and 18th fairways of Los Caballeros Golf Club. A full-service spa offers massages, manicures, and other relaxing treatments to complete the luxury ranch experience.

Following years of enhancements, the new owners, along with managing director George McGann and his team, are overseeing additional restorations at Rancho de los Caballeros. "To maintain the ranch's historic character and feel, all the guest rooms are being fully renovated or refreshed with slump block and stucco construction, tile roofs, black metal windows, black metal hardware, stained wood trim, and desert-inspired interiors," says Taylor Galyean, co-partner at TAG Studio, the design firm hired for the property's refresh.

McGann adds that the exterior spaces are another important part of the guest experience, and amid the well-manicured grounds, they plan to add a new fire table and an event lawn for weddings.

The new owners hope that, at its core, the experiences and activities at the ranch will invite couples and families to discard electronic devices in favor of engaging with one another. With options that include golf, skeet shooting, archery, e-biking, nature hikes, spa treatments, yoga, jeeps and ATVs, a kids' club, and cookouts, there's something for everyone. And certainly, no ranch would be complete without its star attraction — horseback riding. Rancho de los Caballeros corrals 90 to 100 horses on the property to accommodate anyone's riding level.

Of course, a deserving alternative at this pristine getaway would involve taking advantage of the one enduring attribute that has not changed after 75 years of operation — peace and quiet. And the serenity may feel even better with a ranch signature prickly pear margarita.