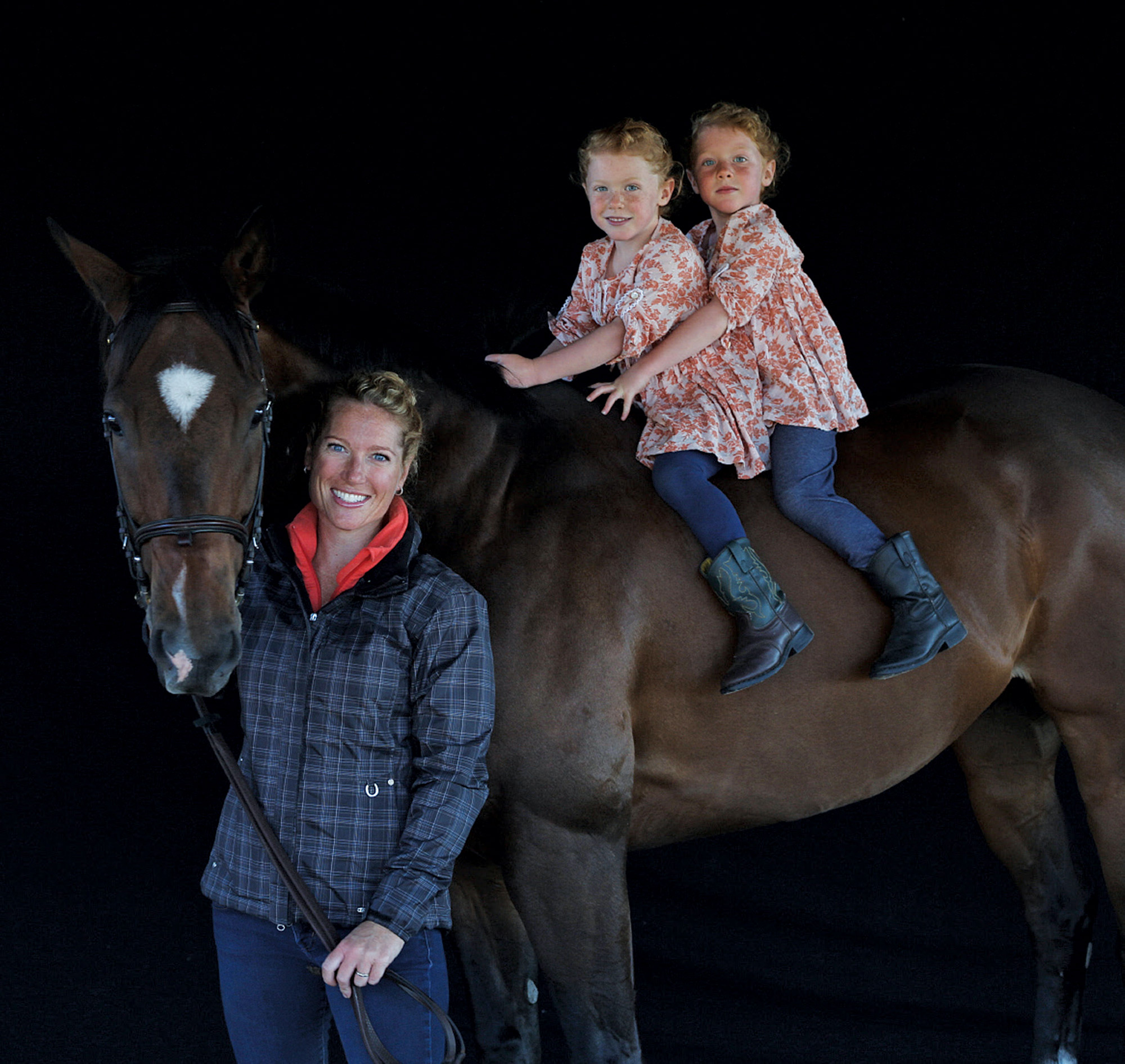 04 Aug

Collector's Eye: Allison Merritt
---
Behind the scenes at the annual Western Design Conference Exhibit + Sale (WDC), Executive Director Allison Merritt and her team work tirelessly to bring 130 artisans of fashion, furniture and accessories together under one roof. Showcasing an event known for its signature Western flair isn't a simple undertaking, but Merritt makes it seem that way. Once a year she manages the largest gallery in the West, attracting collectors and designers from across the country to Jackson Hole, Wyoming, during the Fall Arts Festival each September.
"What I love about this show is the functionality of it," explains Merritt, who bought the rights to the event four years ago after working as the event director for a decade. "These are things you will live with, beautifully appointed things that have a story, they aren't overly precious, they are meant to be loved."
When Merritt talks about the WDC, her enthusiasm is infectious. Her smile lights up the room as she recounts the mix of handcrafted works in leather, metal, wood, wearable art and innovative design. During the event she can be spotted sashaying through the massive Snow King Center wearing a flattering long leather skirt made by Montana Dreamwear, a perennial exhibitor. Passing other exhibitors, she knows each person by name and considers each one part of the WDC family.
"We ask the artists to be forward thinking with the designs that they showcase here, because a lot of the work will set trends in the overall Western design world," she says.
A case in point is the recent addition to the WDC, the Designer's Show House. It dominates the center of the showroom with a display that suggests a movie set but with individual rooms highlighting works from interior designers and artists, such as Jackson-based WRJ Design, Wilson, Wyoming's EK Reedy Interiors, and the longtime go-to Jackson gallery Fighting Bear Antiques. The Designer's Show House will return to the 2016 event in an expanded form, according to Merritt.
A love of the West and family connections to Wyoming have anchored Merritt in cherishing the tradition of Western design from its rustic roots to its contemporary redefinition. She works to bring the best artists and artisans to the show to grow its quality year after year.
"Every one of these pieces has a story to tell. They are uniquely made from unique artists and I imagine they will become heirlooms for some people who will pass these things down from one generation to the next," Merritt says, adding, "I love being a part of that."
The 24th annual Western Design Conference Exhibit + Sale takes place September 8 to 11, 2016, in Jackson Hole, Wyoming, at the Snow King Resort.
---
WA&A: What inspires you to collect art?
Allison Merritt: In my family, there's a long history of artists. My grandfather was a photographer, my mom is an interior designer and my brother is a timber-frame builder. With those connections and my association with the Western Design Conference, I can't help but become more of a collector.
---
WA&A: At what point did you realize you were a collector?
A.M.: I've always been a collector. I've grown up in amazing places, and I like to have a home with beautifully appointed things. My home is a collaborative space of modern pieces, antiques, rugs and paintings.
---
WA&A: What is your most beloved piece and why?
A.M.: Of all the things I have, it's the things that were in our family and passed down to me that mean the most. There is a milk glass vase that was my great aunt's. She moved from the East Coast, married a cowboy and moved to Wyoming. I treasure that.
---
WA&A: With which artist, living or deceased, would you most like to have dinner?
A.M.: Western design-speaking, I'd love to have dinner with Sonny Tuttle one more time. I had the pleasure of getting to know him.
---
WA&A: What was the one that got away?
A.M.: Here, at the show, where every piece is one of a kind, it's as if they can't get away. You can have another custom-made just for you to really make it your own.
---
WA&A: Where do you imagine your collection will be in 100 years?
A.M.: Personally, our collection will be passed on within our family, to my twin daughters and their families. As for the show, the work and stories here will also continue to get passed on through the people and their artistry. That's what you fall in love with when you come here.
---