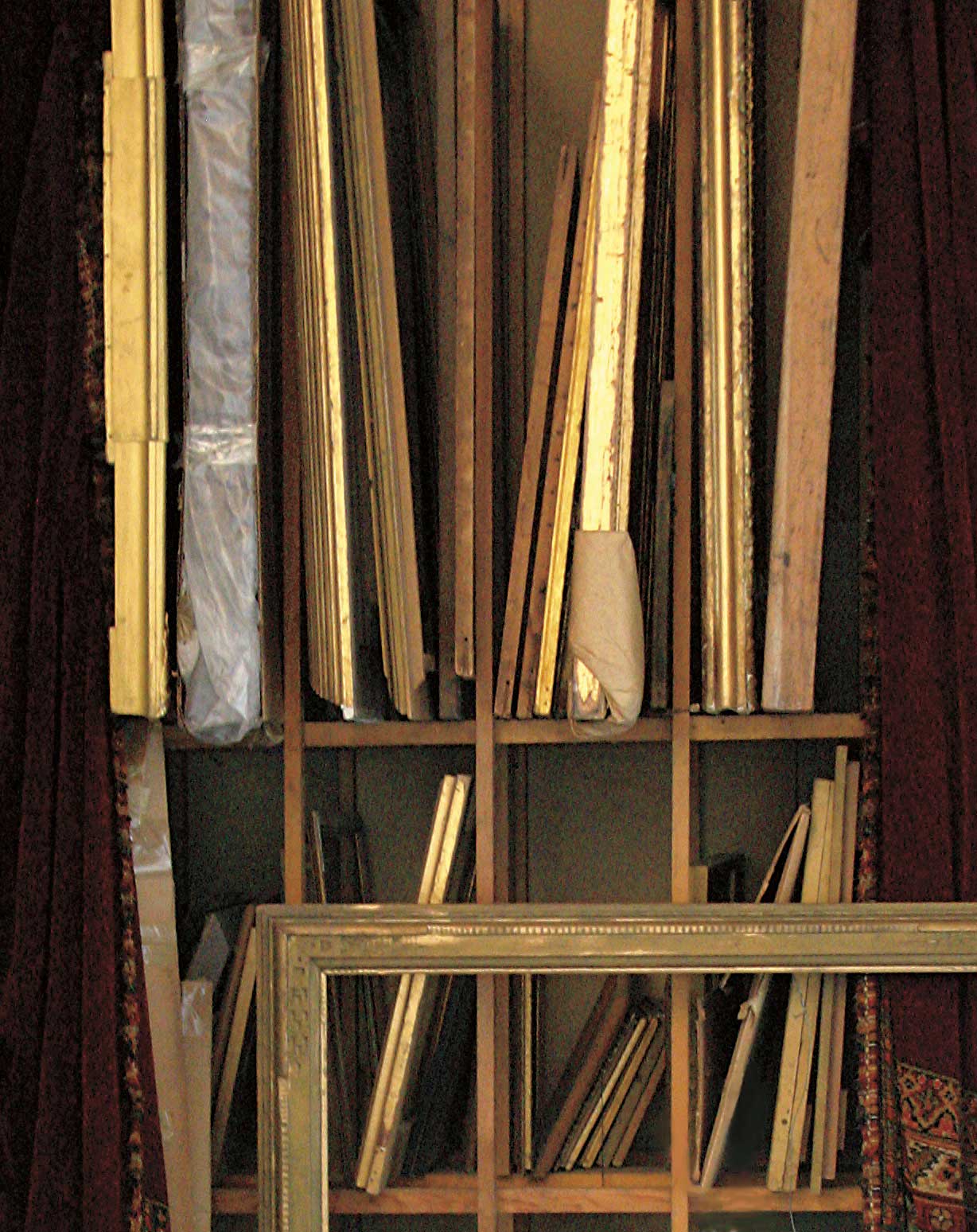 24 Jul

Collector's Notebook: Primary Industry
---
A former realtor, Alex Windsor Betts understands why people are forced to sell their homes or their art.
"It's the Five Ds," says the owner of Windsor Betts Art Brokerage House in Santa Fe, New Mexico. "Divorce. Death. Debt. Departure. Downsizing."
For art, the secondary market is part of the life cycle. "A work of art typically goes from the studio where it was created to its first collector either directly or through a gallery/dealer," says Michael Duty, director of art of the American West at Dallas, Texas-based Heritage Auction House, which holds roughly 300 online and 75 live auctions per year. "After a number of years, during which the artist has hopefully risen in stature, those first collectors begin to want to sell their purchases — perhaps their collecting tastes have changed, or they want to raise cash, any number of reasons. That's where we come in as the 'secondary' art market."
Public auctions — in-person or online — are one way to do this. Another is the private treaty sale. "The auction house looks to its relationships with collectors, on an individual basis," Duty says, "to seek out the party who would be most interested in buying a lot."
Art brokerage houses are a third method.
Windsor Betts Art Brokerage House is an 11-room, 3,000-square-foot historic 1851 house with a constantly rotating exhibit of art on the walls. It is, in essence, an art gallery. Betts prefers the mood of a gallery over that of an auction. "Each piece should sell based on the mood of the piece, not on the mood of the auction audience," she says.
On the other hand, auctions create action, says Richard Altermann, whose father started Altermann Galleries & Auctioneers in Santa Fe in 1978. "In this climate, it's causing clients to make a decision that day," he says. "It creates movement in the art market even during recessionary times."
Altermann sells as a gallery, through private-treaty and at auction (four per year). A buy-now session has been added to its auction agenda, offering pieces for sale at the average auction estimates, plus the buyer's premium. "If they were ready to buy, why slow them down?" Altermann says.
Typically, "secondary" venues have a great relationship with art galleries. Most galleries won't take art back after it has been sold, but refer the art owners to brokerage and auction houses. "And if a buyer expresses an interest in an artist in our stable, we'll direct them to the gallery that carries that artist," Betts says.
"When I first laid eyes on my babies at an art brokerage firm, it felt a little strange," says Kevin Red Star, a Crow Indian painter whose work has been carried by Altermann, Betts and Heritage. "But then I sat with Alex for a bit, and she was telling how they came to be in her gallery space. I thought they were coming in and releasing them and putting them on the market at wholesale. But that's not the case. In most cases, the prices have increased. Alex follows all that, follows the artist's career and she's well-versed in the artist's lives. That made me feel good."
In the long run, buyer, seller and artist benefit from this market.
Betts is particular about who she carries, and she isn't alone. "We're not going to go out and try to create a market on the secondary market," Altermann says.
How does the current national economy play into this equation?
"Clients are definitely more discerning about what they're buying," Altermann says. "You have clients sitting on their cash, waiting to see which way the wind blows. And when you have that type of market, you're going to see fewer consignors, and you're going to find fewer buyers. Our emphasis is to identify those buyers who look at it as an opportunity. There's still activity there. It's just a matter of how you find it."
Betts, whose business is on pace for a record-setting year, agrees. She compares investments in real estate to the fine-art market and speculates, "With houses, there are too many variables," she says. "Art is much more constant."
Adds Duty: "As with all markets, there will be peaks and valleys and the secondary art market — and different collecting categories within it — experiences the same cycles, though not necessarily with the same frequency or duration. In the long term, the secondary art market will continue to be robust."