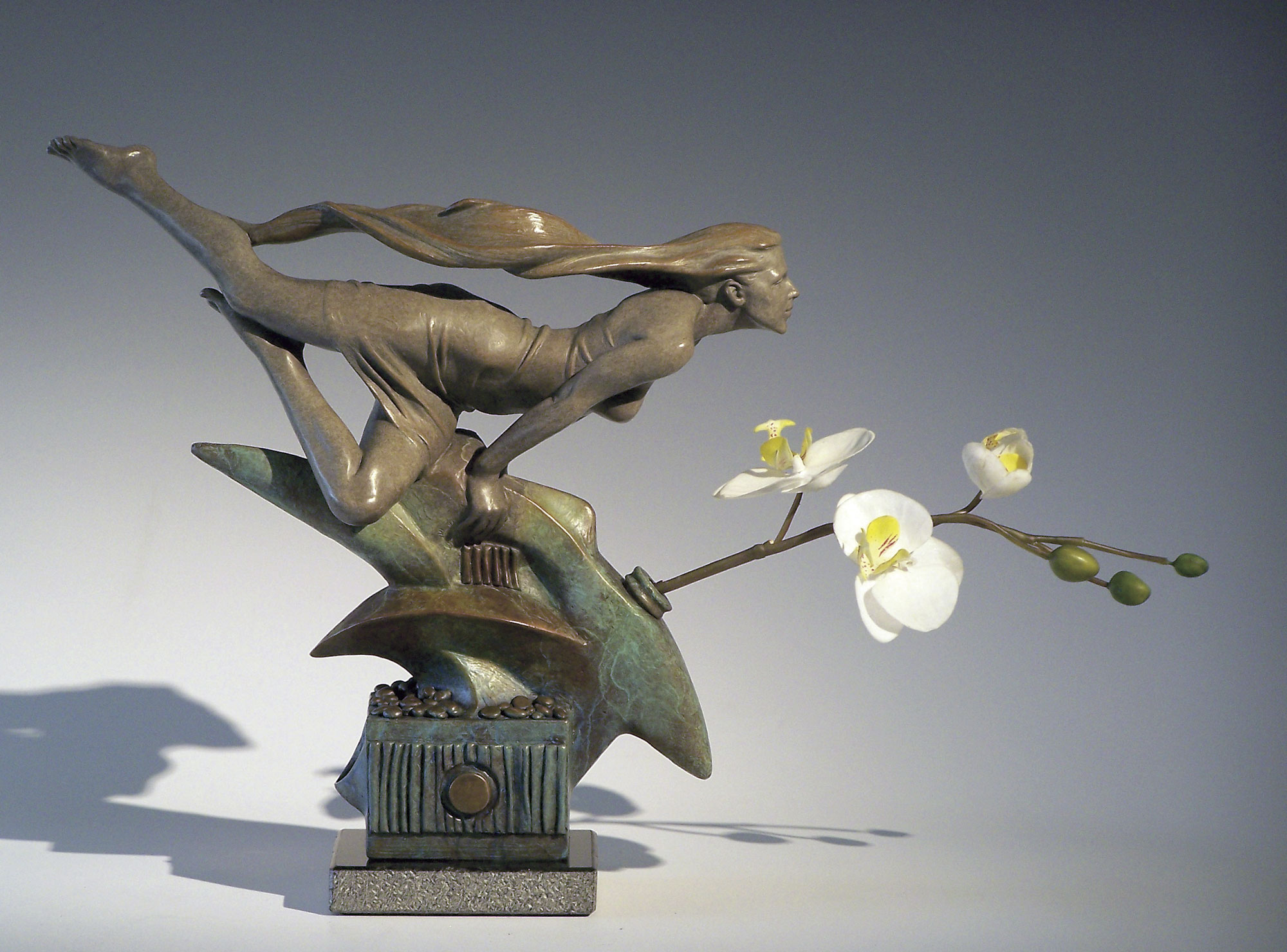 "On the Horizon" Bronze | 2008 | 11 x 12 x 5 inches
30 May

Illuminations: Ones to Watch
---
The smooth bodies and delicate limbs of Vala Ola's figurative sculptures seem to dance on the head of a pin. Ola, originally from Iceland, brought her classical bronze forms to the United States, reminding us of the artistic importance in finely detailed sculpture. Ola's sensitivity to grace and eternity alight on a contemplative repose with a single gesture.
She embeds each piece with emotional power, somehow transcending her materials to express passion and innocence, self-awareness and complete abandon. With her European training, Ola's work tends to every line and movement with careful attention to the ideal of form and finish.
Her work has shown at the National Sculpture Society 75th and 76th Annual Shows, in New York City; the Allied Artists of America, New York; Peppertree Art Show, Santa Ynez Valley, California; Sage Creek Gallery, Santa Fe, New Mexico; International Guild of Realism Annual Show, Scottsdale, Arizona; the Wichita Art Museum's The New Reality IGOR Museum Tour, Wichita, Kansas; The Springfield Museums, Springfield, Massachusetts; the Museum of Texas Tech University, Lubbock, Texas; and Leigh Yawkey Woodson Art Museum, Wausau, Wisconsin, among others.
She is represented by J. Willott Gallery, Palm Desert, California; Sage Creek Gallery, Santa Fe, New Mexico; E.S. Lawrence Gallery, Aspen, Colorado; Jones and Terwilliger Gallery, Carmel-by-the-Sea, California; Waterhouse Gallery, Santa Barbara, California.