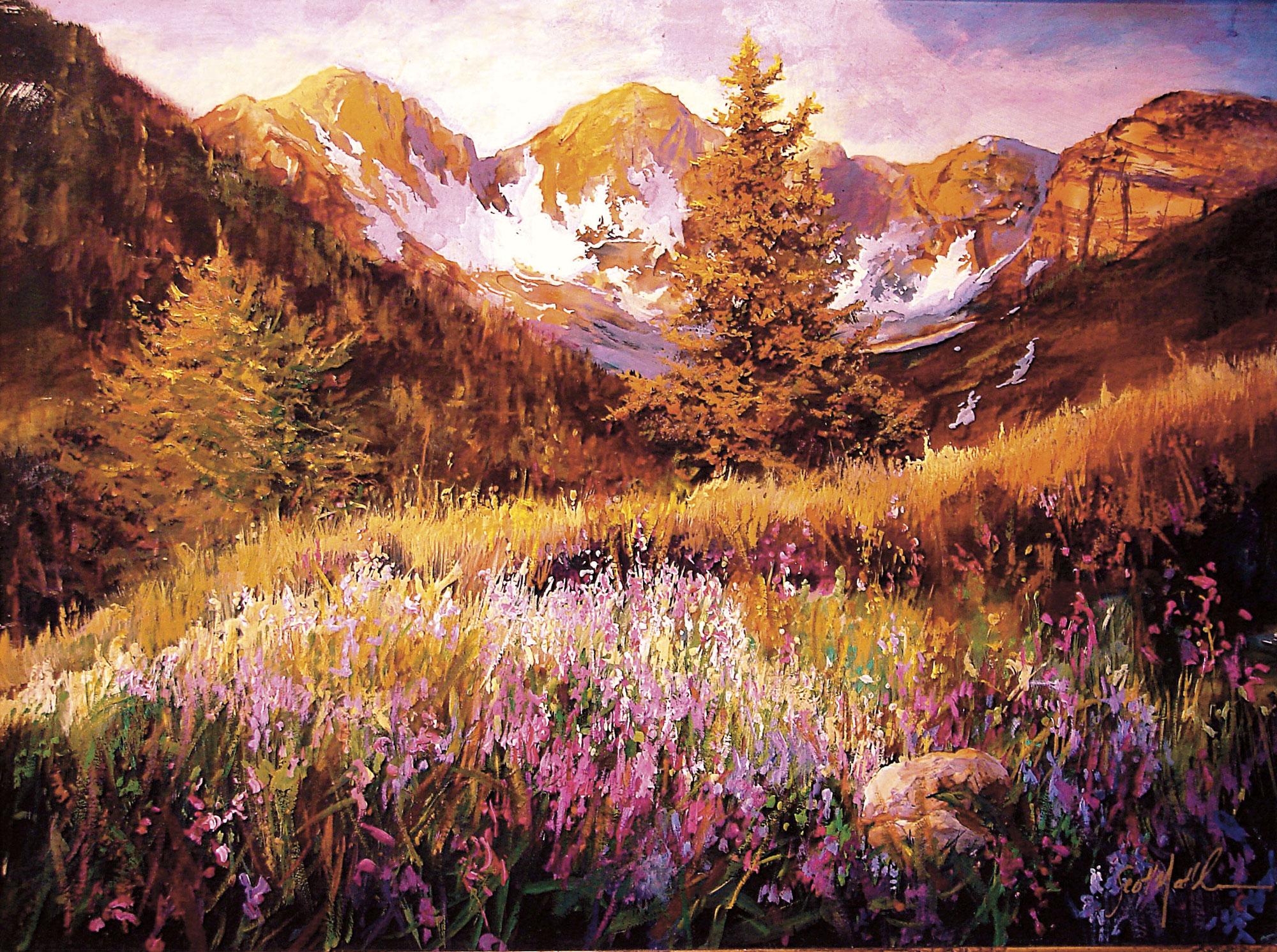 "Outside Ouray" | Acrylic | 30 x 40 inches
24 Jul

Illuminations: Ones to Watch
---
Emotionally engaging, Mattlin's work touches on our universal fascination with the figure as well as the Western landscape. Mattlin's oil paintings portray the world dramatically, contrasting light and dark imagery, delving into the natural world of the human form as well as the land in which we live. His palette reaches the height of romanticism, filling the canvas with rich and saturated colors, opening the eye and the heart to dreamlike exploration.
Mattlin's pastoral landscapes reach for solitude and often achieve a level of companionship, like a presence in the room, a hand on your shoulder. His passion for his work comes across in a definitive, impressionistic style that captures both the modern and the traditional perspective of beauty.
Mattlin's work hangs in hundreds of private and corporate collections, both in the United States and abroad. His oil paintings are represented in a number of fine art galleries nationwide, including the Churchill Gallery in Newburyport, Massachusetts; the Vail Promenade Gallery, Vail, Colorado; and the Dean Day Gallery, Houston, Texas. His work may also be viewed online at www.scottmattlin.com.
Mattlin is a signature member of the Plein Air Artists Colorado, Oil Painters of America, the Society of Master Impressionists and the Rocky Mountain Plein Air Painters. Currently, Scott is preparing for an exhibition of his work at The Gallery at the Hague, Netherlands.