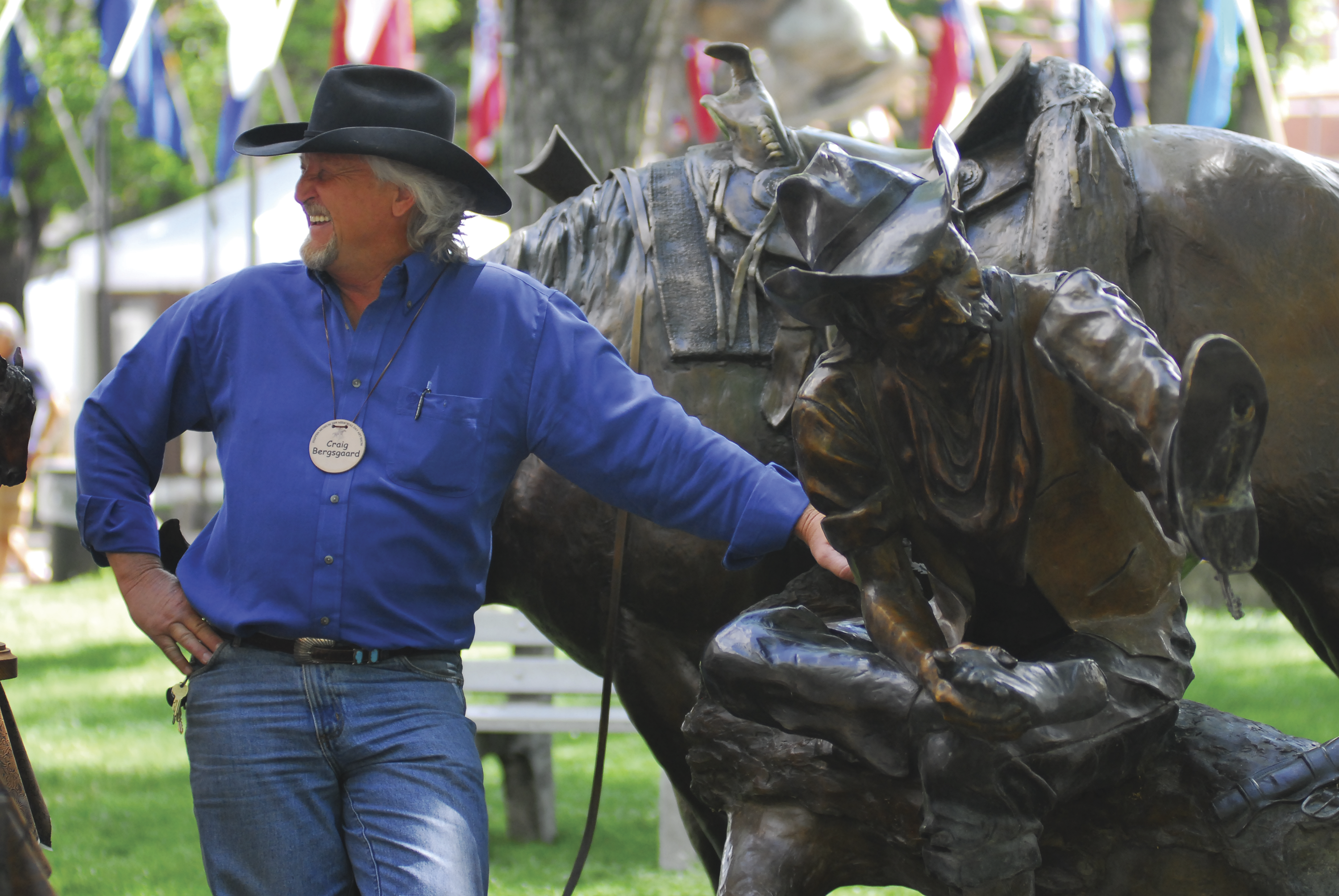 Sculptor Craig Bergsgaard
24 Jul

Ones to Watch: Craig Bergsgaard

Historical and Western sculptor Craig Bergsgaard is drawn to the past, using his unique perspective to portray those whom history may have overlooked. From Native American warriors in agony on the battlefield to dance hall girls whooping it up at the bar, Bergsgaard handles each piece with a rare insight.

Bergsgaard creates tension in his bronze work through the subtle treatment of the surface texture, bringing his subjects to life. Although fairly new to the art world, Bergsgaard's table bronze, Memorare, Sand Creek 1864, was added to the permanent collection of the Booth Museum of Western Art in Cartersville, Georgia, in 2010.

His work has been in more than 100 juried art shows, including the Oklahoma City Festival of the Arts, sponsored by the Oklahoma City Arts Council; Cattlemen's Western Art Show, sponsored by the San Louis Obispo County Cattlemen's Association, San Louis Obispo, California; Calgary Stampede Western Showcase, Calgary, Canada; Phippen Museum Western Art Show, Prescott, Arizona; Castle Rock Colorado ArtFest, Castle Rock, Colorado; Cottonwood Art Festival, Richardson, Texas; Ruidoso Art Festival, Ruidoso, New Mexico; Arizona Fine Art Expo, sponsored by the Thunderbird Artists Association, Scottsdale, Arizona; Loveland Sculpture Invitational, Loveland, Colorado.

Collected both privately and publicly, his work resides in the collection of the Booth Museum of Western Art, Cartersville, Georgia; Viking Memorial Park, Spring Grove, Minnesota; The Town of Fountain Hills, Arizona; Town of Castle Rock, Colorado, purchased by the Philip S. Miller Trust, Castle Rock Chamber of Commerce, and the Douglas County Library Foundation Board; the Tucson Museum of Art, Tucson, Arizona; and the Black Hills Energy Company and Denver Public Library, both in Denver, Colorado.

Bergsgaard's work is sold through his Web site, www.craigbergsgaard.com, and his studio in Windsor, Colorado.