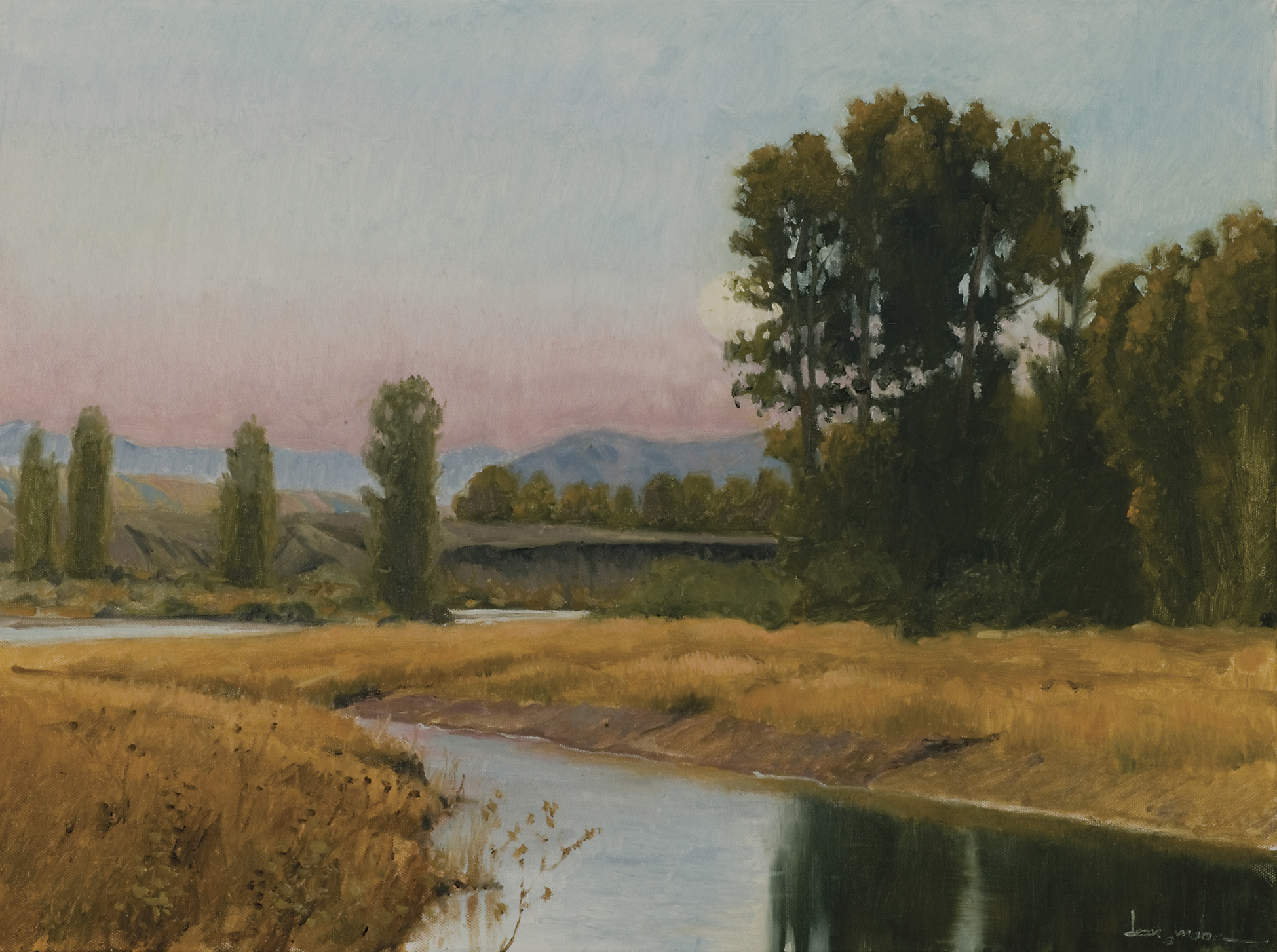 "Evening on the Snake River" | Oil | 18 x 24 inches
01 Sep

Ones to Watch: Dean Mabe

Dean Mabe's quiet landscapes and pastoral images of ranches and life in the West transport the viewer to simpler, more peaceful times. Layers of emotional overtones in subdued colors bring out the accessibility of nature, an open invitation to go outdoors and play. Loose brushwork in his oil paintings recall to mind a style usually attained by watercolors; Mabe captures the moment, almost without pause.

His more recent solo shows include Masten Art, Denver, Colorado; Cherry Creek Art Gallery, Denver, Colorado; Third Canyon Gallery, Denver, Colorado; Temar Gallery, Durango, Colorado; Hunstmen and Squash Blossom Gallery, Aspen, Colorado; Morsberg Gallery, Beverly Hills, California; Creekside Gallery, Sedona, Arizona; Night Sky Gallery, Santa Fe, New Mexico; and Wade Gallery, Taos, New Mexico. His work was also included in several invitational shows: Coors Invitational, Denver, Colorado; Buffalo Bill Cody Invitational, Cody, Wyoming; Arts in the Parks, Jackson, Wyoming; and the Mountain Oyster Club Southwest Invitational Art Show, Tucson, Arizona.

Mabe's work appears nationally in both public and private collections including the Lime Light Inn, Aspen, Colorado; Rio Grande Cultural Center, Del Norte, Colorado; Susan Brewer, Billings, Montana; Missy Murray, Scottsdale, Arizona; and the Golden Cycle Gold Corporation, Cripple Creek, Colorado.

Mabe is represented by Firedworks Gallery, Alamosa, Colorado and Art Bank, Colorado Springs, Colorado.