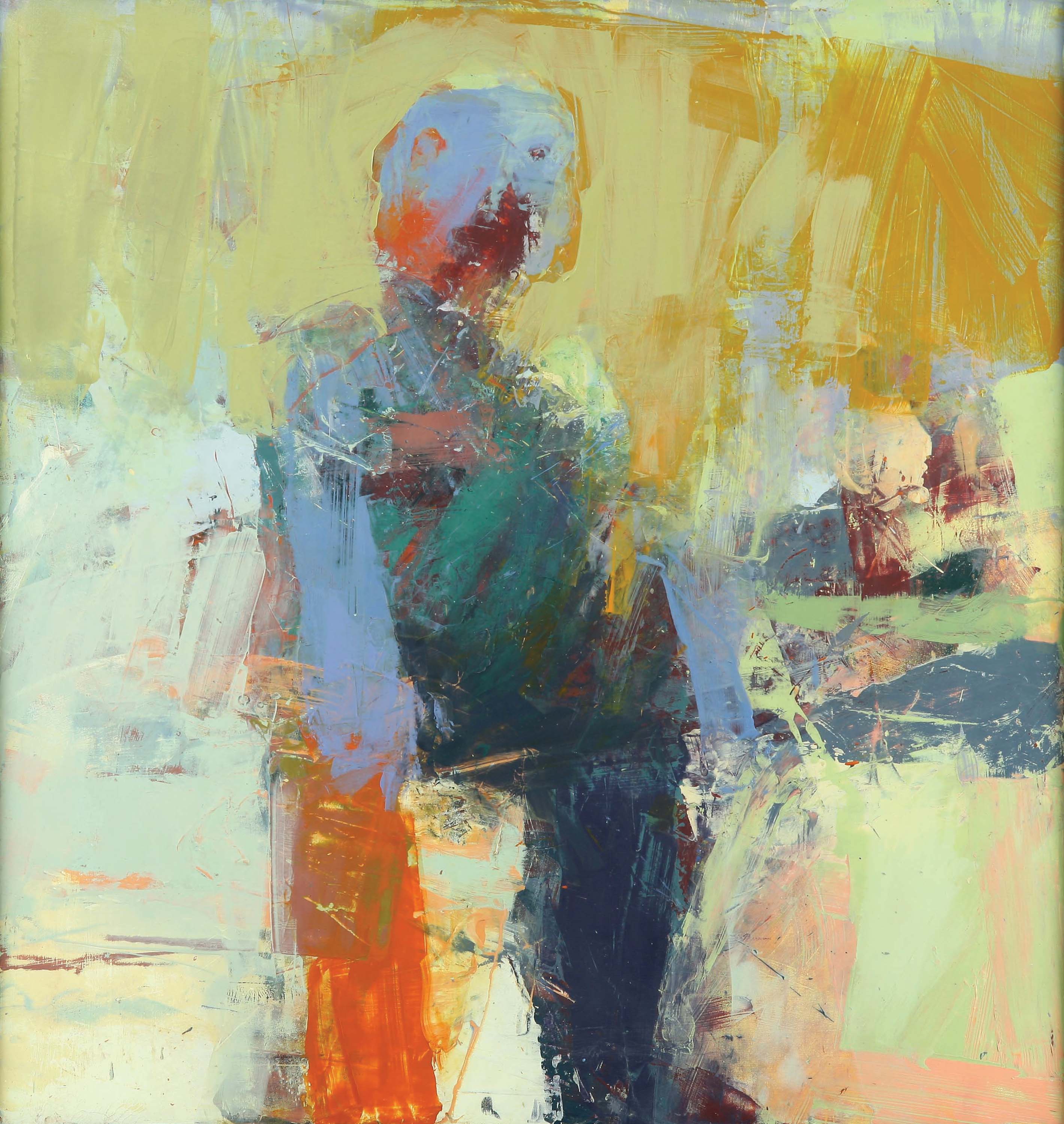 "Untitled" | Oil and cold wax on canvas over panel | 38 x 40 inches | 2010
04 Apr

Ones to Watch: Henry Jackson
---
In a poetic combination of Abstract Expressionism and figurative painting, Henry Jackson brings together oil and encaustics to reach a destination with his work that few travel. The idea of working with cold wax and oils allows the history of the work to come through as well as the option to obliterate that history.
"I liked the idea of the gravity that encaustics commit, but not necessarily the repetition of the medium," Jackson says. "Over the course of many years the figure seems to get lost and become part of the environment."
His brushstrokes, emotional and distancing at the same time, require the viewer to lean in, to look, explore. By divulging and hiding, Jackson examines the human condition.
"The revealing does not come easy," he says. "What remains from this exhaustive struggle are agitated, irreducible forms. This tearing down of the figure is where I begin to see truth."
His process and style toward abstraction allows him to step away from the piece and observe. The more he wrestles with the idea of what it means to be alive, to exist, the closer he gets to a combative test of ideas and beliefs, the richer the work becomes.
Jackson's work appears in public and private collections including the de Sassait Museum, Santa Clara, California; Boise Art Museum, Boise, Idaho; The Dahlin Group, San Francisco, California; the Gotham, London, UK; Monte Azul, Cartago, Costa Rica; the San Francisco Zoological Society, San Francisco, California; and Carlsmith Ball, LLP, Honolulu, Hawaii.
Jackson's work is represented by the Stewart Gallery, Boise, Idaho; Cain Schulte Gallery in San Francisco, California; Zane Bennett Gallery, Santa Fe, New Mexico; Monte Azul Contemporary Art, Chirripo National Park, Costa Rica; Robert Kidd Gallery, Birmingham, Michigan.