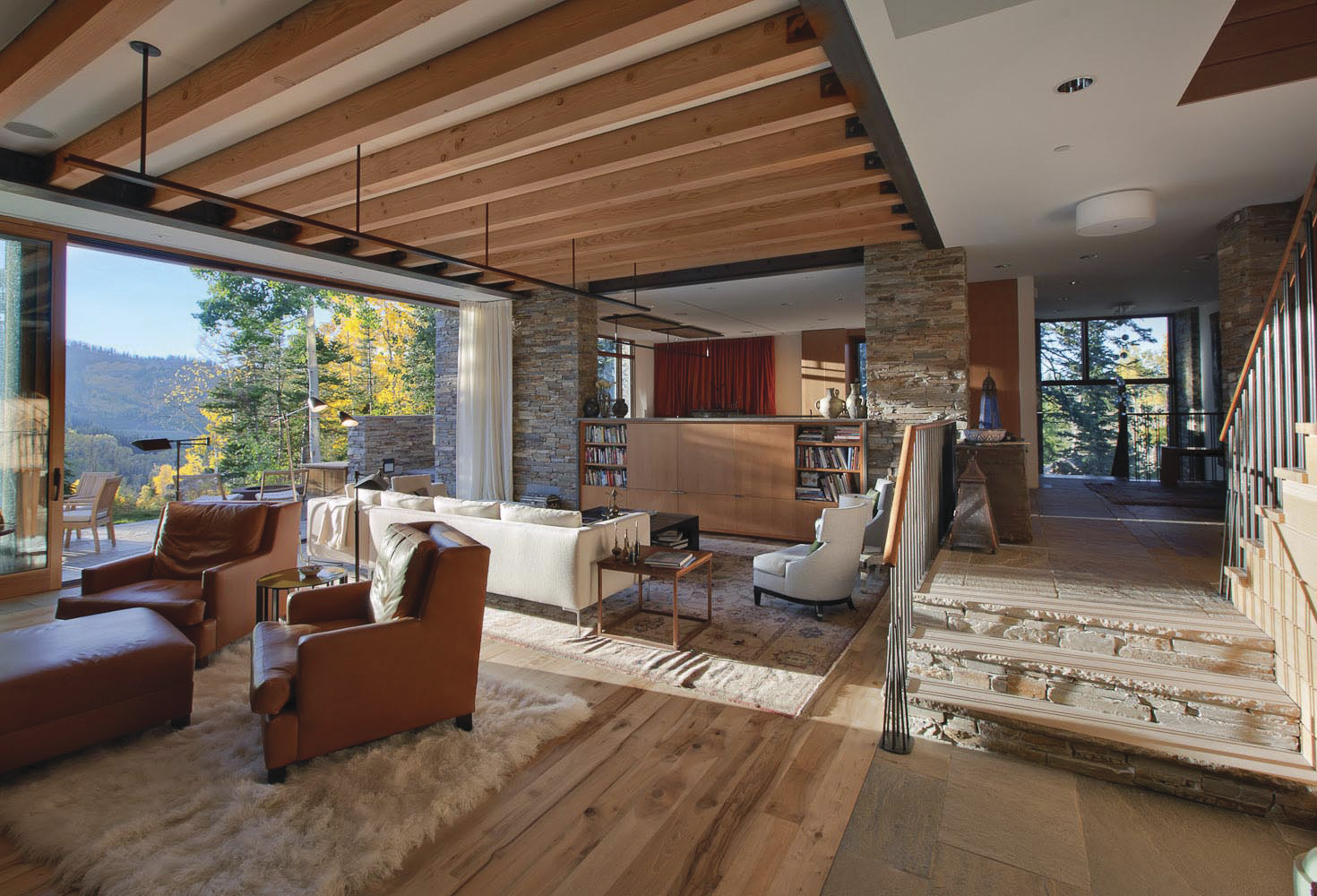 The contrast between the home's rootedness in rock and openness — expressed with expansive glass walls to take in the views — maximizes its setting, from inside and out.
01 Sep

Ones to Watch: Matthew Baird

Though New York City-based architect Matthew Baird made a name for himself working on striking museums — from New York's American Folk Art Museum to the Museum of Contemporary Art in Barcelona — under the tutelage of Tod Williams, Billie Tsien and Richard Meier, one of Baird's recent projects goes almost unnoticed on the slopes of Park City, Utah. And that, it turns out, is precisely the point.

"The owners weren't looking for a trophy house," he explains. "We wanted to develop something that would not impose on the landscape."

Baird, principal of Matthew Baird Architects, admits he has always been drawn to the West and the mountain vernacular. "I grew up with a real affinity for camping, fishing, skiing, the national parks … ," he says. When he was asked to design the slopeside residence — the highest-elevation residence in Deer Valley at 9,000 feet above sea level — he leapt at the chance.

Despite the complicated site — precipitous topography for starters — the residence is beautifully integrated into its setting, thanks to Baird's efforts at creating a largely local material palette including dry-set native stone, trestle wood reclaimed from the nearby Salt Lake and even indigenous mountain grasses. The home was built with the first green roof in Park City.

Inside, local materials — including quartzite which is most often used for paving but Baird inventively sliced for sleek kitchen countertops — and thoughtful design ground the homeowners in their natural environment. Sweeping glass walls bring the outdoors in and elements such as the couple's sleeping porch off the master bedroom enable them to live outside during temperate summers. Baird credits the remarkable level of craftsmanship inside the home and out to builder Andrew Parker.

With an expansive portfolio that literally spans the globe — from Jakarta and Monaco to Dallas and San Francisco — and encompasses projects that range from intimate residences to institutional masterworks, Baird is quick to deflect praise. "We're not specialists," he offers. "We simply bring a certain amount of open-mindedness that comes with doing something for the first time."
The exterior cladding is reclaimed timber from a Salt Lake trestle and blends beautifully with the dry-set local stone and the green roof that covers much of the first floor.
Among the goals for the 4,500-square-foot house were to make it sustainable and integrated into its surroundings. The interior floors were primarily myrtle wood, which for years was cast aside in the harvesting of Douglas firs in the Pacific Northwest.