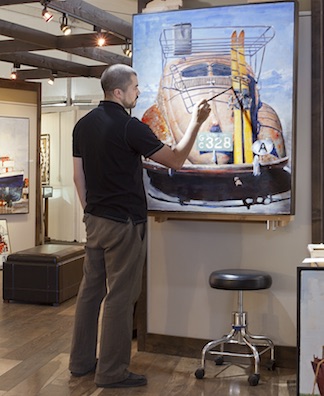 12 Jan

27th Annual Celebration of Fine Art, Jan. 14 – Mar. 26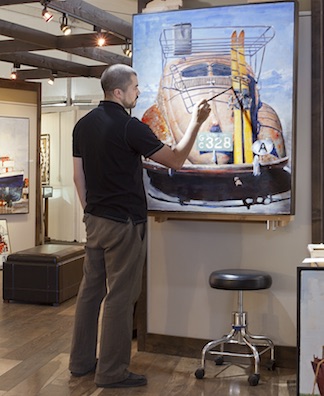 Arizona's Longest-Running Art Show, the 27th Annual Celebration of Fine Art features 100 acclaimed and emerging artists from around the country, takes place in north Scottsdale under the signature "big white tents," with 40,000 square feet of working artist studios and exhibit space. The juried, invitational show is recognized not only for its exceptional art, but also for the way it allows visitors and artists to interact. Each artist creates pieces of art on site alongside displays of their work, with styles ranging from realistic to impressionistic, Western realism, abstract to contemporary. The outdoor sculpture garden features nearly 100 pieces of life-sized and monumental sculpture as well as shared work space where visitors can see wood turning, welding, and bronze pouring demonstrations weekly. The Art Discovery Series is held Fridays from 4-5 pm throughout the 10 weeks with casual panels on topics ranging from metal working to history in art, accompanied by wine and cheese.
"The legacy of the Celebration of Fine Art has been passed down through generations of artists and art lovers," says Susan Morrow Potje, co-owner and show director. "It has a storied history and has become a very special place for artists and art lovers to connect, inspire one another, learn, discover and, most importantly, build lasting relationships."
Located at the southwest corner of Hayden Road and Loop 101, Scottsdale, Arizona.