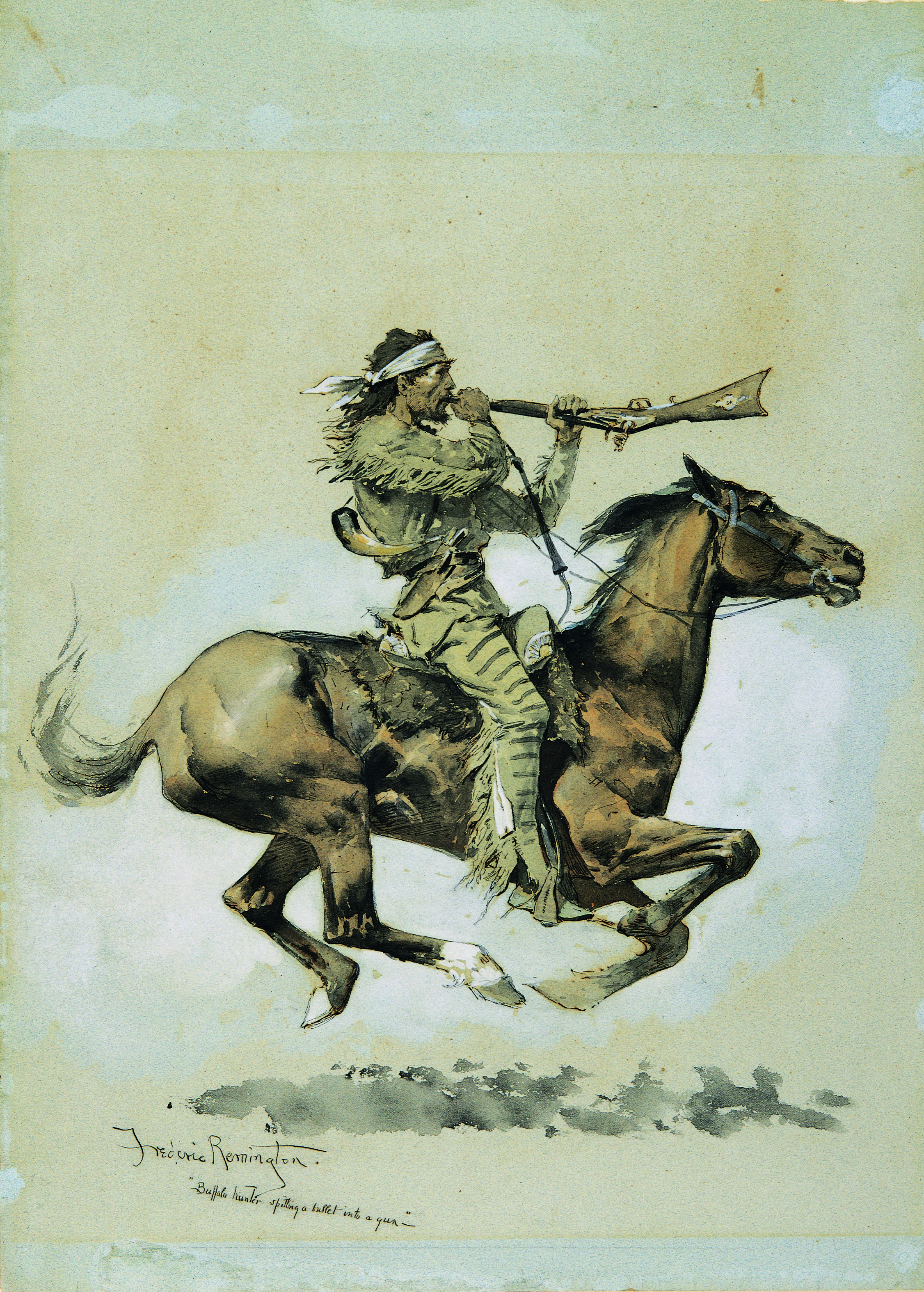 Buffalo Hunter Spitting a Bullet into a Gun (1892). Frederic Remington, Watercolor on Paper.
23 Jul

Events at the Booth Western Art Museum
Booth Western Art Museum
Cartersville, GA
Borderlands Gallery
770.387.1300
boothmuseum.org
Booth Artists' Guild Annual Exhibition
August 19
The Booth Artists' Guild (BAG) was established in 2010 to provide continuing artistic education to Booth
Museum members. For this year's juried exhibition, BAG artists created 44 original works. BAG and the Booth Museum aim to promote the works of local, regional, and national artists in their exhibitions and collections.
Booth Photography Guild Annual Exhibition
August 21 – November 11
Also established in 2010 to further the recognition of photography as a fine art, the Booth Photography Guild (BPG) is a collective of Booth Museum members. BPG's 2018 exhibition will showcase the photographs of its members, many of whom hail from Atlanta and North Georgia.
Treasures from the Frederic Remington Art Museum and Beyond
September 8 – January 13, 2019
As the largest permanent collection of Western art in the country, it seems only fitting that this unique
Remington exhibition passes through the Booth. On loan from the Frederic Remington Museum, this trove of romance and conflict will be on display into the coming year.