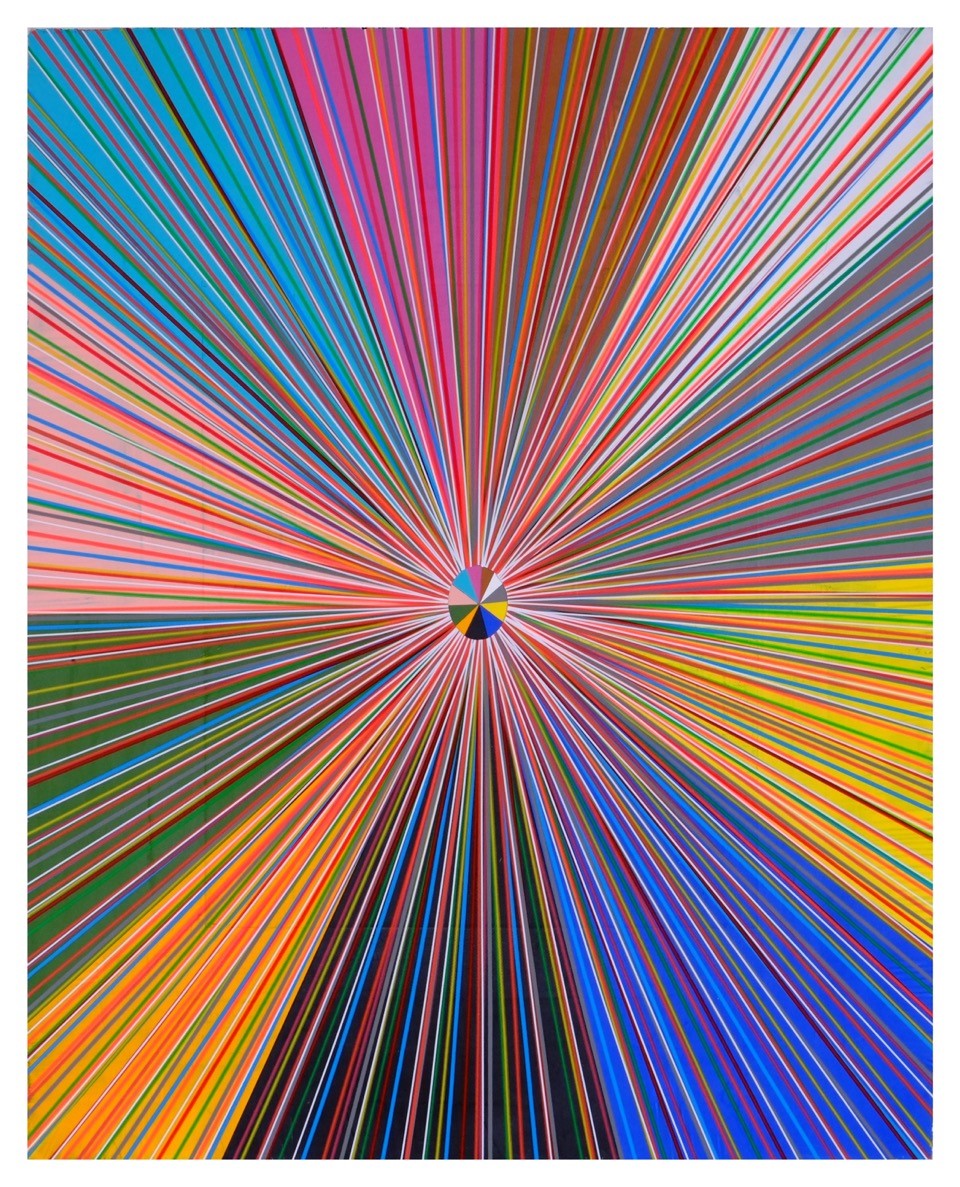 Bradley Harms, "Radial Flare (11part)", 2016, Acrylic on Linen, 20 x 16 inches
15 Sep

Fall Shows at Newzones Gallery in Alberta, Canada

Newzones Gallery of Contemporary Art is a leading contemporary art galleries representing prominent Albertan, Canadian and international artists. This fall, the will present three exhibits featuring the work of Bradley Harms, Samantha Walrod and Anda Kubis. More information below…
---
Artist: Bradley Harms
Title: Tilt
Dates: September 17, 2016, to October 15, 2016
Opening Reception: Saturday, September 17, 2016, from 2 p.m. to 4 p.m. – Artist in Attendance
Info: Bradley Harms' relationship with his materials is both intimate and nuanced. The paintings in "Tilt" incorporate his signature mark making, as well as new attention to the notion of surface perfection and spatial assertion. Often not immediately recognized, his preferred use of the unmeasured free hand frequently mimics that of mechanized techniques; however, the inevitable outcome of striving to achieve perfection is never quite attained. This imbues the work with a kind of wobbly-modernism: an earnest and authentic expression of both the artist's humanity as well as his yearning for the unattainable perfection. These paintings are rooted in the metamodern notion that we can have seriousness and humour simultaneously, success and failure simultaneously, as well as the handmade within our machine-driven aesthetic.
Bradley Harms has been on the frontlines of the new wave of Canadian abstraction for several years. Born in Winnipeg, Manitoba, Harms received his BFA from the University of Calgary and his MFA from the prestigious Art Institute of Chicago. His work has been exhibited throughout North America and Europe, and his paintings can be found in many public collections such as the Canada Council's Art Bank (Ottawa, ON), Alberta Foundation for the Arts (Edmonton, AB), the Nickle Arts Museum (Calgary, AB), University of Western Sydney (Sydney, Australia), Foreign Affairs + International Trade Canada (Ottawa, ON) and Glenbow Museum (Calgary, AB).
---
Artist: Samantha Walrod
Title: Distant and Familiar
Dates: September 17, 2016, to October 15, 2016
Opening Reception: Saturday, September 17, 2016, from 2:00PM to 4:00PM – Artist in Attendance
Info: Drawing from her experiences throughout urban and rural Alberta, Walrod creates collages that are not faithful reproductions but instead imagined or reconstructed figures. Documented imagery from walks along Alberta's Edmonton River Valley are collaged with floral patterns found on Worcester china, or animals and flowers from various sources are layered together to recreate travels through the Rocky Mountains. "Distant and Familiar" is documentation that is recorded in a non-linear, nostalgic fashion.
The layers of materials act as a symbol of the mind's ability to retain detailed information, while at the same time, leaving certain elements unclear. In her own words, Walrod "reacts to the paintings with each layer or erasure, adjusting contrasting activity and quiet, opacity and transparency, chaos and balance". Tactility is very important to the artist's practice. Images are incorporated with collage and digital technologies, while maintaining the exploration of paint.
Samantha Walrod received her Master of Fine Arts from the University of Alberta in 2013. Her paintings can be found in various private collections across Canada.
---
Artist: Anda Kubis
Title: Chrominance
Dates: October 22, 2016, to November 19, 2016
Opening Reception: Saturday, October 22, 2016, from 2:00PM to 4:00PM – Artist in Attendance
Info: Part of the new Abstraction movement in Canada, Kubis continues her play with colour, space and illusion. Due to the prominence of colour in her work, her research considers how a conscious engagement with aesthetics and creativity positively impact human flourishing and quality of life.
In addition to her painting practice, Kubis explores new media through a digital process that creates the foundation from which this new body of oil paintings and digital prints are produced. In finished form, the digital paintings exist beyond the screen where they are entirely informed by the digital software, chroma and layers, which modelled their creation. Although inspired by a digital source, the colour is material and substantial. The luminance – the glow within – is created through Kubis' intentional play on hue and value perception. Colour is a positive means of aesthetic expression through mixing new and traditional approaches to image making.
Born in Toronto, Ontario, Anda Kubis received her BFA from Nova Scotia College of Art and Design and her MFA at York University. For eight years, Kubis taught at York University and at the University of Lethbridge in Alberta. Currently, Kubis is the Associate Dean of Outreach and Innovation in the Faculty of Art at OCAD University. In this role, she manages and develops the many external relationships that support rich opportunities for students and faculty members in the Faculty of Art.
Kubis' paintings have been widely exhibited across Canada in numerous solo and group exhibitions. Her work can be found in private and corporate collections throughout North America.