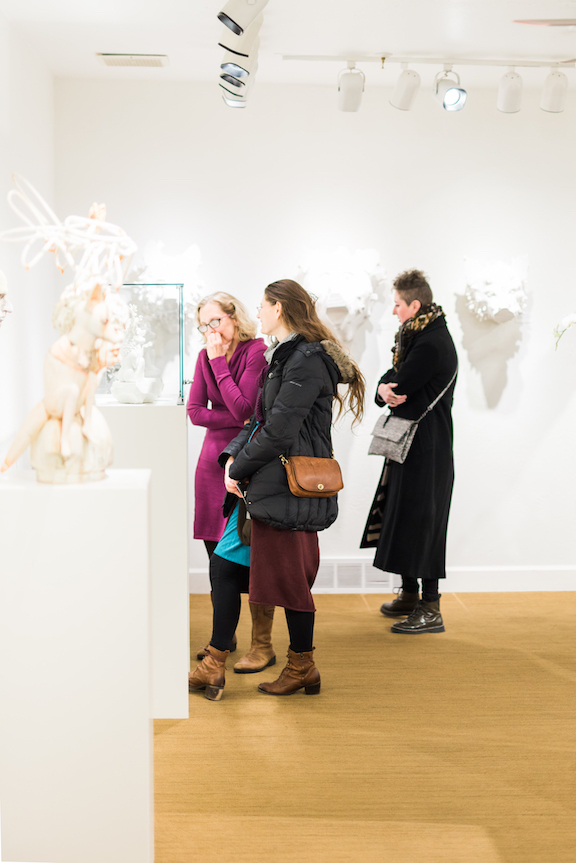 11 May

Park City Summer Arts

The Park City Gallery Association Announces Summer Art Exhibits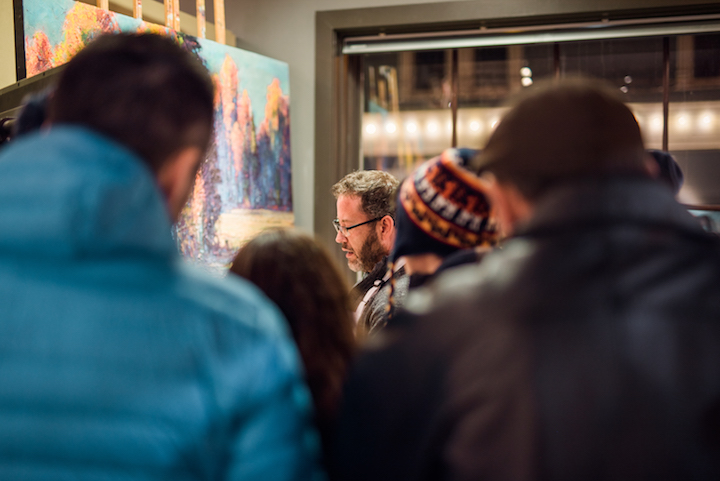 The Park City Gallery Association features 20 unique art galleries in downtown historic Park City, Utah. Together, the galleries present a wide variety of work that is both accessible and thought provoking with a rich history dating back more than 50 years. Here is more information on a just a few highlights visitors can experience at the galleries over the next few months (although it's just a fraction of what is happening this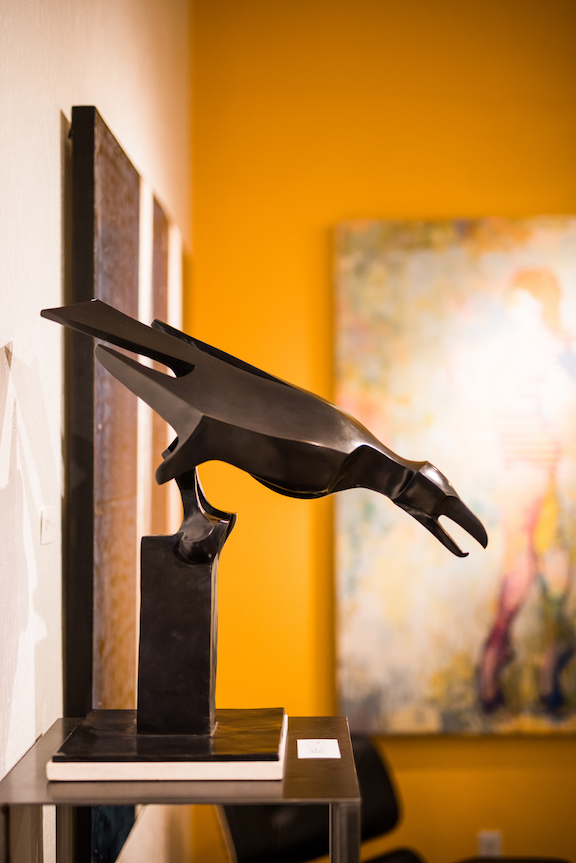 summer and fall in Park City).
Park City Kimball Arts Festival
Now in its 48th year, this incredibly popular event at the Kimball Art Center, Aug 4-6, 2017, brings over 225 jury-selected artists from around the country to Park City for approximately 55,000 attendees to enjoy. Work ranges from sculpture to jewelry to wood work, prints, metal art and more.
Julie Nester Gallery
Julie Nester Gallery features high quality artwork by national artists, exhibiting contemporary artwork that is relevant from mountain to city
This summer, stop in to see Chris Gwaltney (June 30 – July 25, 2017), a painter from Southern California. Gwaltney paints in a lush style, combining areas of abstraction with loose figurative elements. He experiments with sensuous surface finishes, compiling multiple layers of paint and oil stick that show drips and various markings. Gwaltney's paintings are open ended which allows the viewer to fill in the essence of each story.
Carol O'Malia (July 28 – August 29, 2017), features a series of "water play" paintings: kids jumping off of docks and playing in water. In many of the paintings, the figure is painted very realistically and the background is painted in a loose, almost impressionistic style. By giving the environment and background a secondary role, O'Malia can truly focus on delivering the "joy of play."
Meyer Gallery
The Meyer Gallery specializes in contemporary original art from the Western U.S. Established in 1965, they have earned a reputation for quality and service. Featuring both representational and abstract works, visitors experience artworks that are both accessible and thought provoking. The art district and the Meyer Gallery's 1890 building are listed with the National Register of Historic Places. The interior and exterior space of the gallery is part of the Park City Museum historic district guided tour.
Douglas Aagard's one-man show of local landscapes will be on display on July 28, in conjunction with the free gallery stroll. The following week, during the Park City Art Festival, Aagard will be doing live demonstrations on August 4 and 5. The Meyer Gallery also presents the popular "Une Petite Nuit" on September 28. This group small works show features petite four treats and live music.
Fatali
The Fatali Family has owned and operated their gallery, Fatali, in Park City, Utah, leading Light Hunts, since 1984. The Light Hunter, a renowned landscape photographer, is obsessed by light and its power, both for its physical beauty and its spiritual energy. As a teenager Fatali lost his mother to cancer. As he found his way to nature to grieve, he also found his creative voice for light as his calling to share with others. As he, his family and staff are on the mission to share this light with others, it is their way of life starting over 30 years ago. His images are captured using only natural light and without any digital capture. He exclusively works with large format film photography. His images are printed in his darkroom to perfection, making Fatali images rare in today's digital world.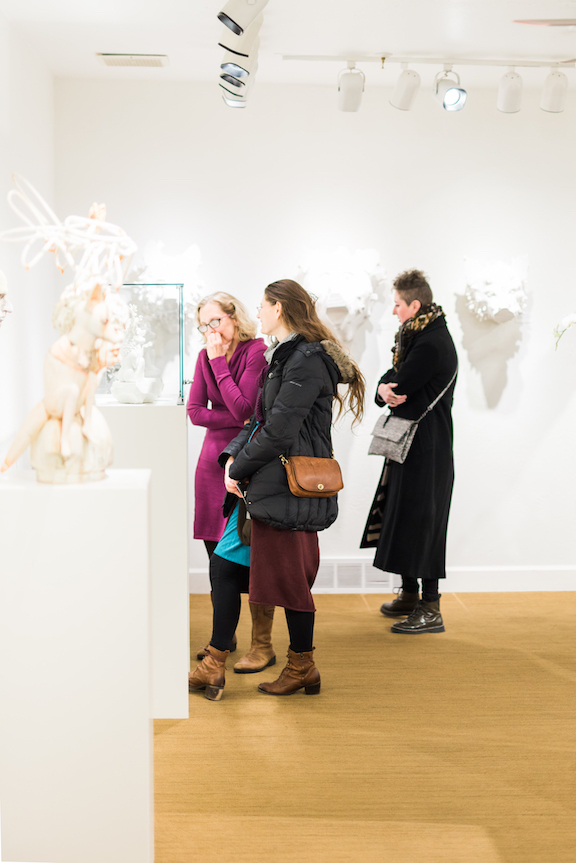 Bret Webster Images
Bret Webster's renowned images are exhibited in U.S. Embassies around the world as well as in multiple museums. The largest collection is in his gallery in Park City. Here they will be exhibiting a broad variety of imagery from Park City Aspens to desert star photos to epic Italian scenes to microphotographs of snowflakes to high speed images of water drops colliding in mid-air.
Susan Swartz
Susan Swartz Studios is a contemporary art gallery that explores the intersection of art and technology. Both Swartz's abstract acrylic paintings and moving art videos are unique and worth seeing.
Come in to see "Nature Revisited," works closely aligned with nature, and some of Swartz's most textured paintings to date. The first few pieces in this series were displayed in Swartz's solo exhibition "Personal Path" at the Ludwig Museum in Budapest, Hungary in late 2016 where they were met with much acclaim.
Mangelsen Images of Nature
Visit Mangelsen Images of Nature to view the world renowned and outstanding selection of award-winning wildlife photography of Thomas D. Mangelsen. Mangelsen is especially known for his conservation photography and photographs of all species of bear worldwide. "Great American Landscapes series: The Spirit of the American Southwest" features new images of Arizona now showing at the Park City gallery.
J Go Gallery
In addition to contemporary fine art, J GO Gallery features art jewelry and a silver vault full of curiosities, such as mechanical insects, robots and spiderwebs under glass. J GO boasts a jewelry collection of art to wear, Sparkle and Bling, in mediums from rubber to geodes. Opening July 28, Summer Ode group exhibition; August 25, new work by Curtis Olson.
Gallery MAR
Located on historic Main Street, Gallery MAR features fine art by contemporary artists such as Fred Calleri, Shawna Moore, Michael Kessler, Maura Allen, Carol Alleman and many others. On June 30, the gallery will host "Past/Present," featuring the work of Pamela Murphy and Sarah Winkler. With resplendently textured layers, Murphy and Winkler give the surface of their work its own individualized history, while providing insight into our collective past. Additionally, "Familiarity" opens on July 21 and features the work of Cristall Harper and Aaron Memmott. Harper and Memmott aim to immortalize the ephemeral, capturing the joys of a moment and the heartfelt pang of nostalgia with every mastered stroke of the brush.
Additional Galleries
Lunds Fine Art will display Park City landscapes, glass art expression and mixed media art throughout the summer.
TROVE features a variety of work from paintings to bronze, ceramics to found object art, from jewelry to the fabulous Lyman Whitaker copper wind sculpture you see throughout Park City.
David Beavis Gallery features unique landscape and ariel photography.