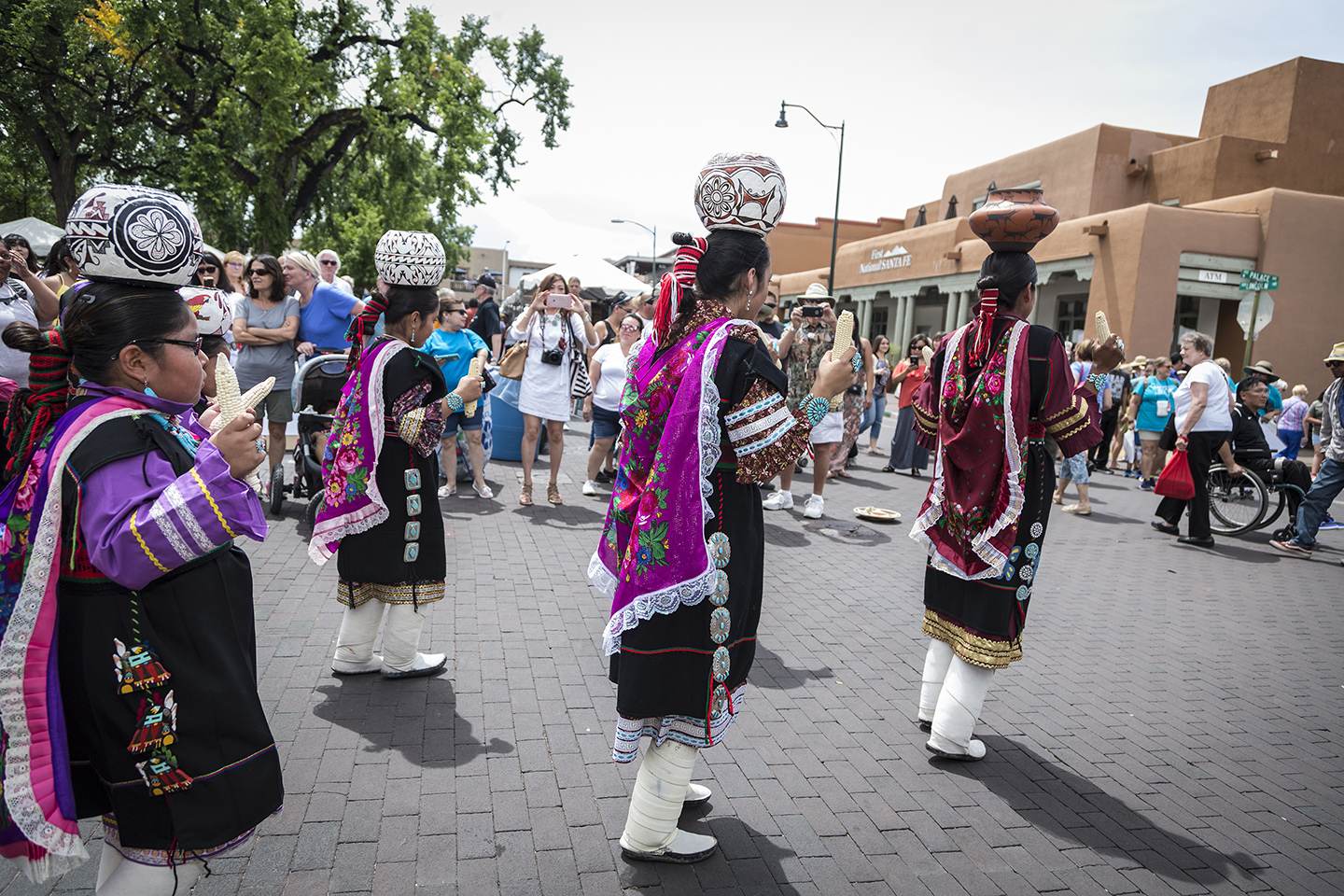 Dancers from Zuni Pueblo perform on the Plaza. Photo by Gabriella Marks.
23 Jul

Santa Fe Indian Market Begins August 17
Santa Fe Indian Market
August 17 – 19
Santa Fe Plaza
Santa Fe, NM
505.983.5220
swaia.org
THE INDIAN MARKET began in 1922 as a small event featuring only a handful of artists as part of downtown Santa Fe's annual Fiesta de Santa Fe celebration. Now in its 97th year, it has flourished into the world's largest Native American art event. Sponsored by the nonprofit Southwest Association for Indian Arts (SWAIA), Indian Market cultivates excellence and innovation across traditional and non-traditional art forms and develops programs and events for Native artists. This year, Indian Market will draw a crowd of about 120,000 people to downtown Santa Fe, where more than 1,000 artists from more than 200 tribes will sell their work. Additionally, between $75,000 and $100,000 is awarded to artists across various mediums and styles. Five to eight artist fellowships, including youth fellowships, are also awarded. Along with art previews, music and dance performances, and a cinema showcase (that begins August 14), the event will feature a live auction and gala hosted by La Fonda hotel on Saturday, August 18, as well as the highly attended haute couture fashion show on Sunday, August 19.