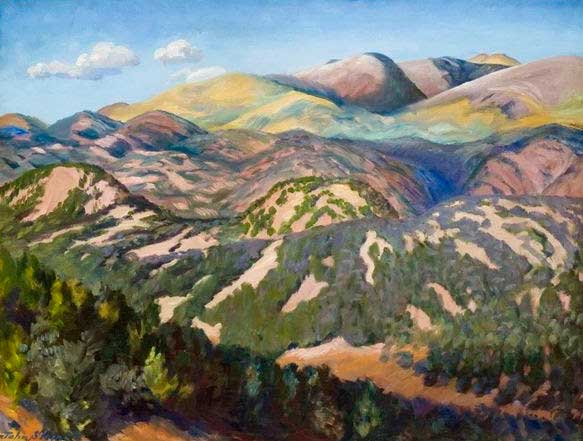 15 Aug

The Gerald Peters Gallery: John Sloan, Aug. 25 – Oct .7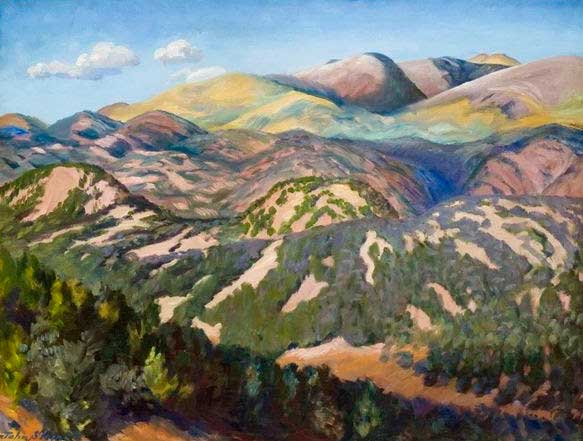 The Gerald Peters Gallery is pleased to present an important summer exhibition of Santa Fe subjects by American art great, John Sloan (1871-1951).
While John Sloan's reputation as a rebel of genteel art grew out of his association with "The Eight" in New York during the first years of the twentieth century, he also spent much of his career in the American Southwest. From 1919 to 1950, Sloan spent nearly every summer painting the indigenous cultures, colorful landscapes, and everyday genre scenes in and around Santa Fe. "I like to paint the landscape of the Southwest because of the fine geometric formations and handsome color," he said. "The ground is not covered with green mold as it is elsewhere." An easterner by birth and upbringing, Sloan became a part-time westerner midway through his career, doing much to advance the early exhibition policies at the Museum of New Mexico and the social and artistic fabric of Santa Fe's burgeoning art colony.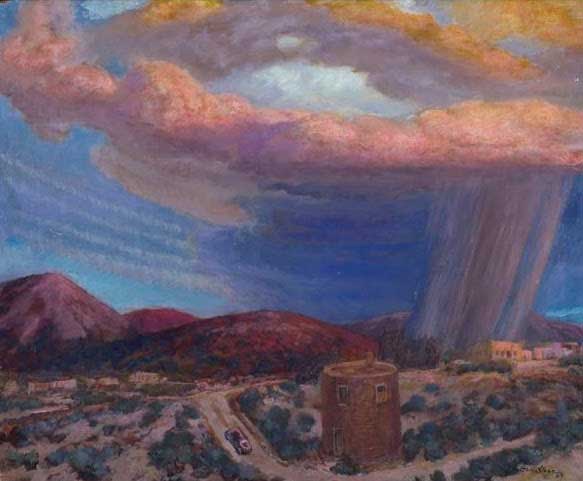 Born in Lock Haven, Pennsylvania in 1871, Sloan's earliest experiences as an illustrator at the Philadelphia Press were augmented by his studies with Thomas Anshutz and through his associations with mentor Robert Henri and hisNew York circle. In New York, Sloan teamed up with other anti-academic painters and exhibited at the Exhibition of Independent Artists (1910) and the 1913 Armory Show. At the advice of Henri, Sloan loaded up a 1912 chain-driven Simplex touring car and motored west on a trip that would change the course of his art.

Beginning in 1919, Sloan painted New Mexico's landscape and its multi-cultural inhabitants with fervor and frequency. This exhibition, which includes approximately 15 paintings offers rare insight into a somewhat overlooked aspect of Sloan's production, despite his nearly 40 summers spent in Santa Fe.

The exhibit runs Aug. 25 – Oct .7 at the Gerald Peters Gallery, 1005 Paseo de Peralta, Santa Fe, 505.954.5700.