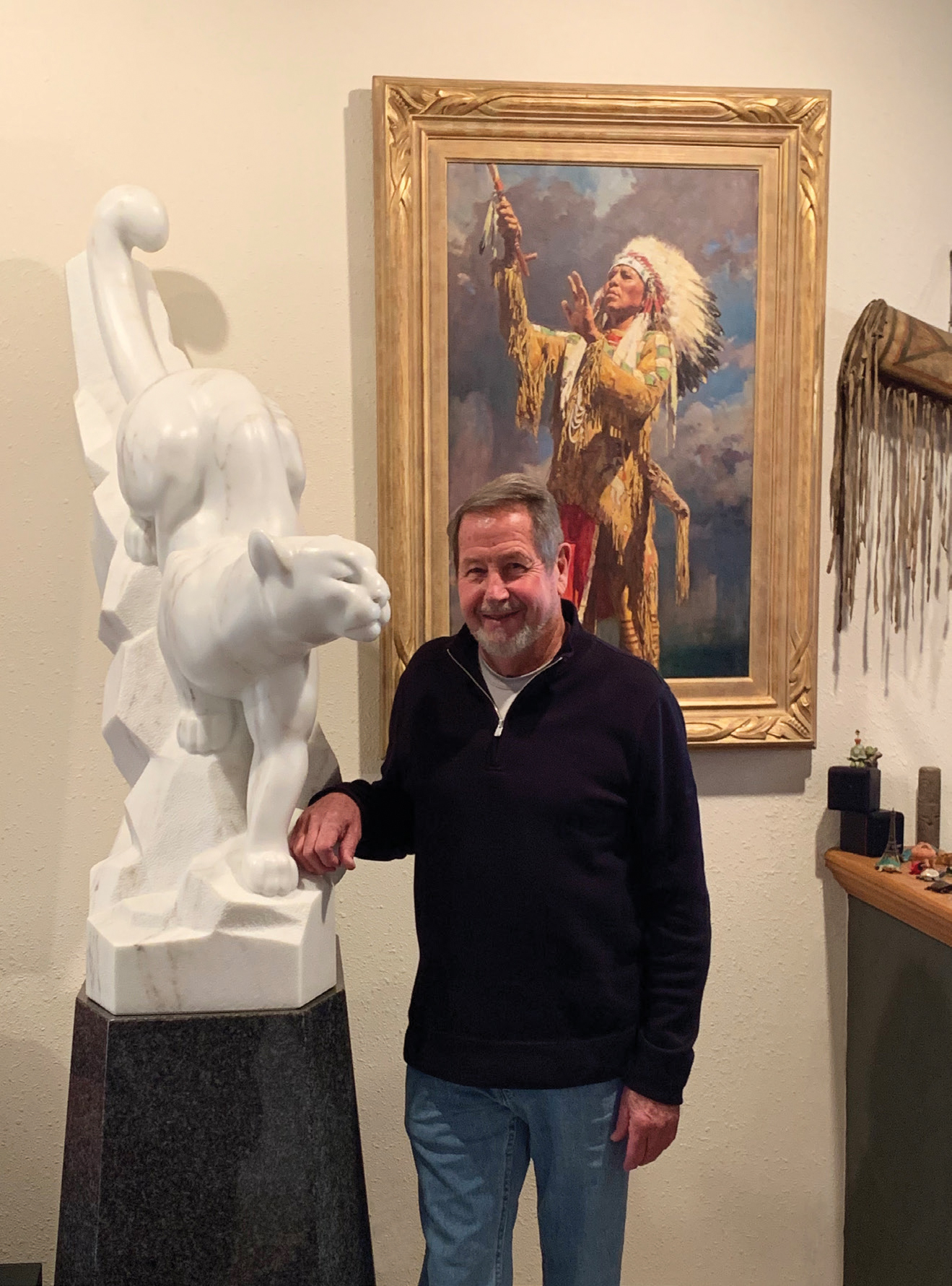 17 Jan

Collector's Eye: From Chance to Choice

Who would have thought that trading a Shar-Pei puppy for a piece of art would be the beginning of a lifetime pursuit? Howard Chambers, a breeder of the Chinese dogs, met a creative buyer who offered to trade a set of art prints for the squirmy puppy with deeply folded skin. The butterfly and bird prints, now in his daughter's home, were just the beginning.

Since those early days, Chambers has always found a way to acquire art, even at times when cash wasn't available. A landscape contractor in a Denver suburb, he acquired some of his collection by trading services to galleries and artists. He worked closely with marble sculptor Gerald Balciar, bringing a dream to life for Balciar on his Colorado mountain property and, consequently, bringing Chambers' dream of owning one of Balciar's pieces to reality.

Collecting for Chambers is not only about art for art's sake, but also the relationships that have been built and continue to this day. He's formed friendships with many other collectors, and he shares how he maintains his ties with Balciar: "We do a five-hour lunch at Bud's Bar down in Sedalia, Colorado, on the railroad tracks. We solve the world's problems over hamburgers and beers. We have the time of our lives," Chambers says.

Today, Chambers has amassed a collection of more than 375 pieces, including works by such artists as Bill Acheff, George Hallmark, John Coleman, Tom Browning, David Mann, Herb Mignery, and Kyle Polzin.

"Over half to three-quarters of my art I bought by making payments," he says. "This has been true through all the phases of art that I have collected, including Russian, French, and Israeli art, and contemporary artists such as LeRoy Neiman."

Chambers is living testimony that one can begin to collect art without a million-dollar budget.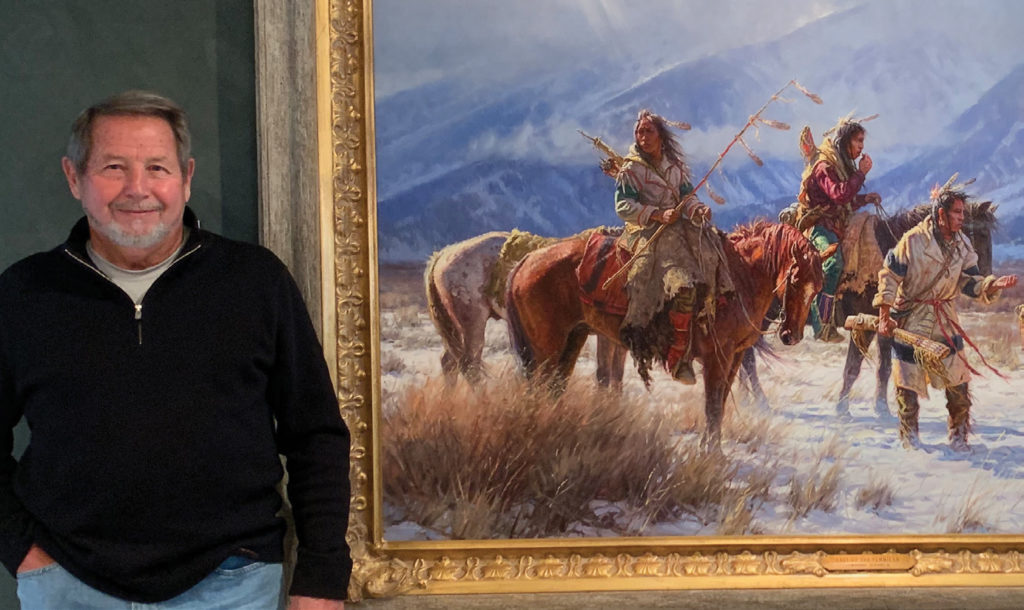 WA&A: What inspires you to collect?
Howard Chambers: I love beauty. I brush my teeth every morning, walking around, looking at art. I have two houses full of art, and I can't bear to sell any of it.
WA&A: Was there ever one that got away?
H.C.: It was the last large painting Ray Swanson did. He'd never finished a painting so large and was worried that it wouldn't sell at the Cowboy Artists of America (CAA) show. We were close friends. I'd paid off other paintings from him, and all the while, he would pay his gallery a commission.He knew I loved this painting, but that it was too big for the wall I had. The frame was 11 inches, so he had Gerald Montgomery Frames change it out for a 7-inch frame to fit my wall. He was in the hospital at the time, but we arranged the details, including the museum getting their share of the commission. When I wasn't drawn for it at the CAA show, I was devastated! His daughter, Pam, said, 'Don't worry, he can paint you another one.' But Ray didn't live long enough to do that.
WA&A: When did you realize that you were a collector?
H.C.: Hell, I don't know if I am yet. I've never looked at it that way. I was just doing something I love. It was probably when I decided I needed to get insurance for my art, and when I saw the amount of the premium, maybe that's when I knew.
WA&A: What is your most beloved piece, and why?
H.C.: It is Martin Grelle's Last of the Pemmican, which I bought in a drawing at the CAA show at the Phoenix Art Museum exactly one year after I'd lost being drawn for the Swanson painting. It is 4 by 6 feet, and was included in Grelle's retrospective at the Gilcrease Museum. Seeing that piece on the wall there made me feel good.
WA&A: If you could have dinner with any artist in history, who would it be?
H.C.: I would have liked to have known Clark Hulings and Tom Lovell. I have one of Huling's and two of Lovell's pieces. Those two knew their craft and worked at it for a long time. I think they're my kind of people.
WA&A: Where do you see your collection in 100 years?
H.C.: I have spoken of this numerous times with friends who are collectors. The conversation goes like this, 'Why don't we get together and create a museum for our collections?' But that's not going to happen; the funds to do so aren't there. The truth is, I don't know where it will be.