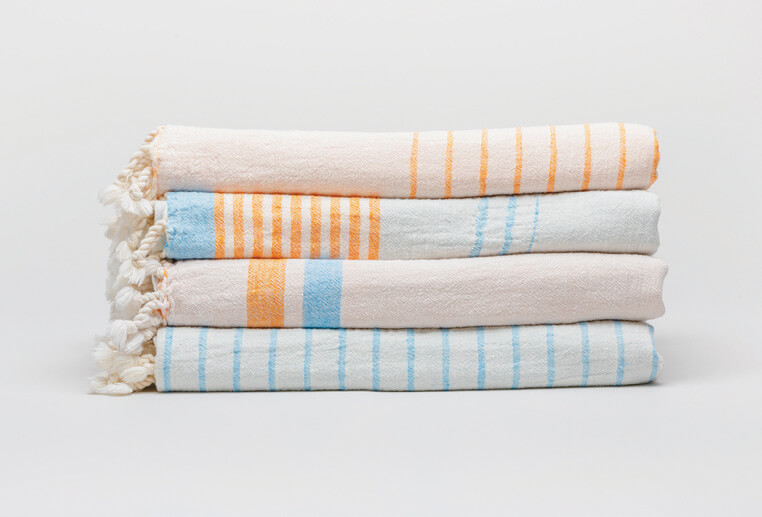 10 May

Things We Love
Turkish Beach Towels by FiveADRIFT
After traveling the world with their three kids and visiting spectacular beaches, Harry Schechter and Michelle Keefe knew they had to help preserve these special places for future generations. Thus, FiveADRIFT was born with the mission of removing ocean plastic and ending the consumption of single-use plastic. Their luxurious, oversized Turkish Beach Towels are made from sustainable materials, including a soft blend of hemp and organic cotton, and feature a sand-resistant flat weave. We love the splashy colors and patterns, generous size, durability, and how all profits are donated to organizations that support ocean clean-up and plastic waste education.
65 x 36 inches
$65 per towel
$249 for Summer Collection of 4
fiveadrift.com
Charcuterie Boards by Fab Slabs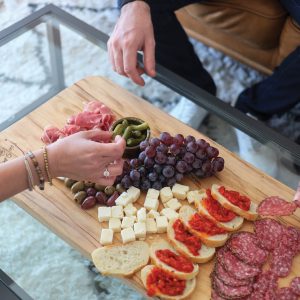 Charcuterie boards — or "grazing boards" as they're sometimes called — are outdoor entertaining must-haves. Scatter a few around, perhaps in different sizes, adorned with a mish-mash of flavors and colors, and you have a gourmet party platter that requires no cooking. Charcuterie Boards by Fab Slabs are a perfect choice for their rustic style and ultra-hygienic qualities. Made from single slabs of kiln-dried Australian camphor laurel wood, a sustainable evergreen species, they are naturally and permanently anti-bacterial, eco-friendly, and durable. We appreciate the swirling wood grains highlighted in each handcrafted board and the subtle way they showcase party fare.
11.8 x 40 inches
$174.99
fabslabsusa.com
Montana Modernists by Michele Corriel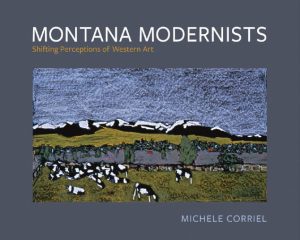 In postwar Montana during the early 20th century, an avant-garde art movement came to life. Known as Montana Modernism, its pioneers included Jessie Wilber, Frances Senska, Bill Stockton, Isabelle Johnson, Robert DeWeese, and Gennie DeWeese, who collectively created a style that starkly contrasted the romanticized Western art and frontier history themes that were prevalent at the time. In Montana Modernists: Shifting Perceptions of Western Art — the first book fully devoted to this little-known art movement — Bozeman, Montana-based writer Michele Corriel highlights the ideas and art that flourished from this genre and helped expand the traditional definition of Western art.
10 x 8 inches
208 pages 
$32.95
wsupress.wsu.edu
Picnic Sets from Out of the Woods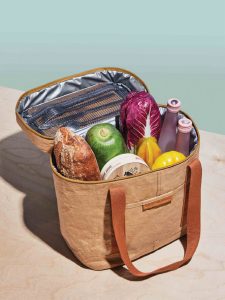 It's hard to believe these reusable totes and coolers are crafted from paper, or what the company calls "supernatural paper." Created as a vegan leather alternative that's durable and washable, the sustainable material is made from bonded tree cellulose sourced from responsibly managed forests. As a renewable resource, the product's environmental footprint is 84 percent lighter than that of leather. The Walrus is a soft cooler that's easily stored away, the flat-bottomed Boxy Tote is large enough to fit picnic supplies, and the Wine Valet keeps the chardonnay chilled. We love their modern designs, clean lines, and eco-friendly mission.
Walrus Cooler: 7.1 x 12.8 inches; $40
outofthewoods.com
Dutch Ovens by Smithey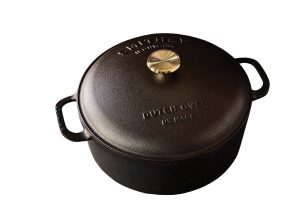 Isaac Morton was drawn to vintage cast-iron cookware, especially those featuring stamped logos from the foundries where they were made. While tinkering in his woodshed in Charleston, South Carolina, he learned the restoration process and began gifting vintage cookware to friends and family. He also started dreaming about his own creations, ones that captured the classic style he loved, and added a touch of modern technology. The end result is Smithey, a line of U.S.-made, hand-forged cookware designed as useful modern heirlooms. We love how these Dutch ovens hold true to high-quality traditional vintage designs — down to the stamped logo — and also how well suited they are to be passed down to future generations. Not to mention the fact that they can include custom engravings.
7.25 quarts: $375
smithey.com
Hammock Thrones by Yellow Leaf Hammocks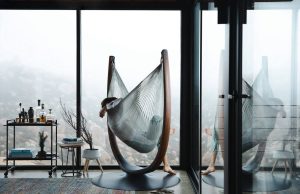 Rachel Connors' and Joe Demin's desire to help build a better world came to fruition in their drive to create a better hammock. The husband-and-wife duo took their idea to the popular TV show "Shark Tank" and left with a $1 million investment. With this, they created cocoon-like hammocks handwoven by women in the Mlabri Tribe of northern Thailand. Designed never to flip, they're made from ultra-soft yarn in unique patterns and colors. The custom thrones feature a U-shaped frame of sustainably harvested beechwood that's handcrafted in the U.S. We love the 360-degree swivel and masterful craftsmanship, along with how the company offers a brighter future for others.
67.3 x 46.6 inches
$3,999
yellowleafhammocks.com
Fan Earrings by Maria Samora Studio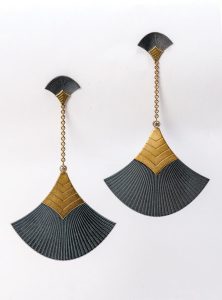 Originally from Taos Pueblo, Maria Samora began her career more than 25 years ago after apprenticing with goldsmith G. Phil Poirier. Today, she creates contemporary wearable art from her Taos, New Mexico, studio, focusing on designs inspired by the natural beauty of the high desert landscape that surrounds her. Working exclusively in .925 silver and high-karat gold, she often mixes the metals and oxidizes the silver to accentuate the gold, using a CNC mill to carve precise geometric lines. This technique is illustrated in Samora's Fan Earrings,  which come in three lengths. We love the opposing angles, the quality of the materials, and the simple sophistication of the style.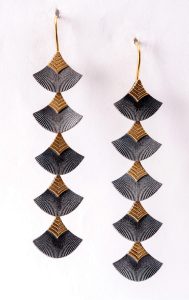 Fan Earrings: 2.5 x 1.25 inches; $2,500
Five Link Fan Earrings: 2.75 x .5 inches; $1,800
mariasamora.com