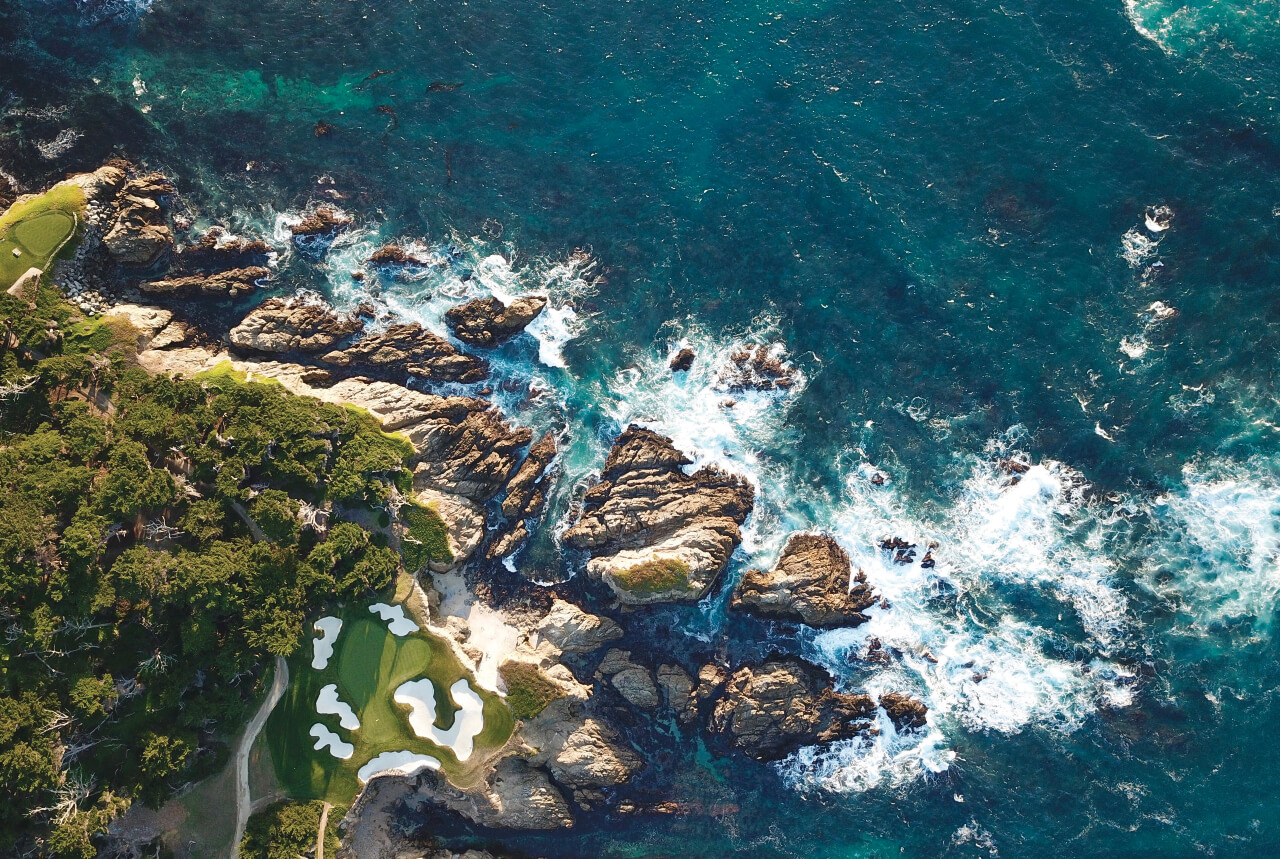 Enjoy the best of both worlds while golfing near the majestic Pacific Ocean.
11 May

Wanderings: California's Laid-back Central Coast

Ahh… Monterey County, home of the Lone Cypress tree, aquamarine surf, and perennially happy sea otters. Visitors relish the sublime essence of this central California region, an agricultural basket that boasts fields and farm stands burgeoning with artichokes, strawberries, and apples. In addition to savoring the flora and fauna, it's important to slow down and dive into the county's deep architectural and literary waters.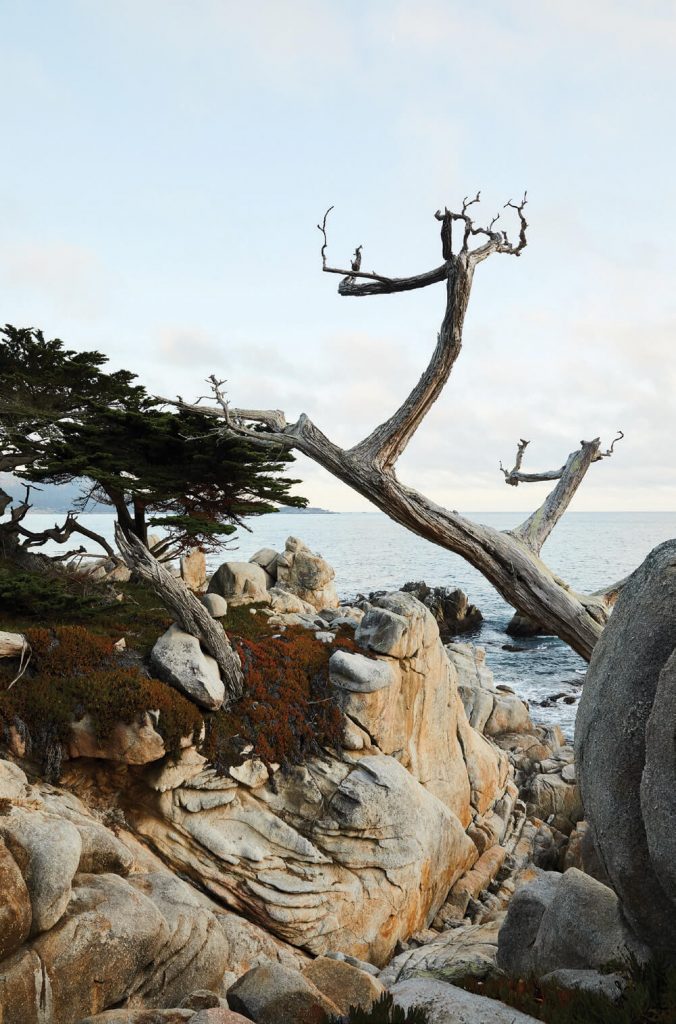 Located three hours south of San Francisco, Monterey County brims with more than 25 cities and towns. On this architectural and literary pilgrimage, set your GPS for stops in Monterey, Carmel-by-the-Sea, Carmel Valley, Salinas, and Big Sur.
In Monterey, experience early California by strolling the two-mile Path of History, where 55 landmarks are indentified, including 1800s-era adobes and government houses. Robert Louis Stevenson briefly lived in Monterey, and his house has been preserved to tell the story of the Treasure Island author.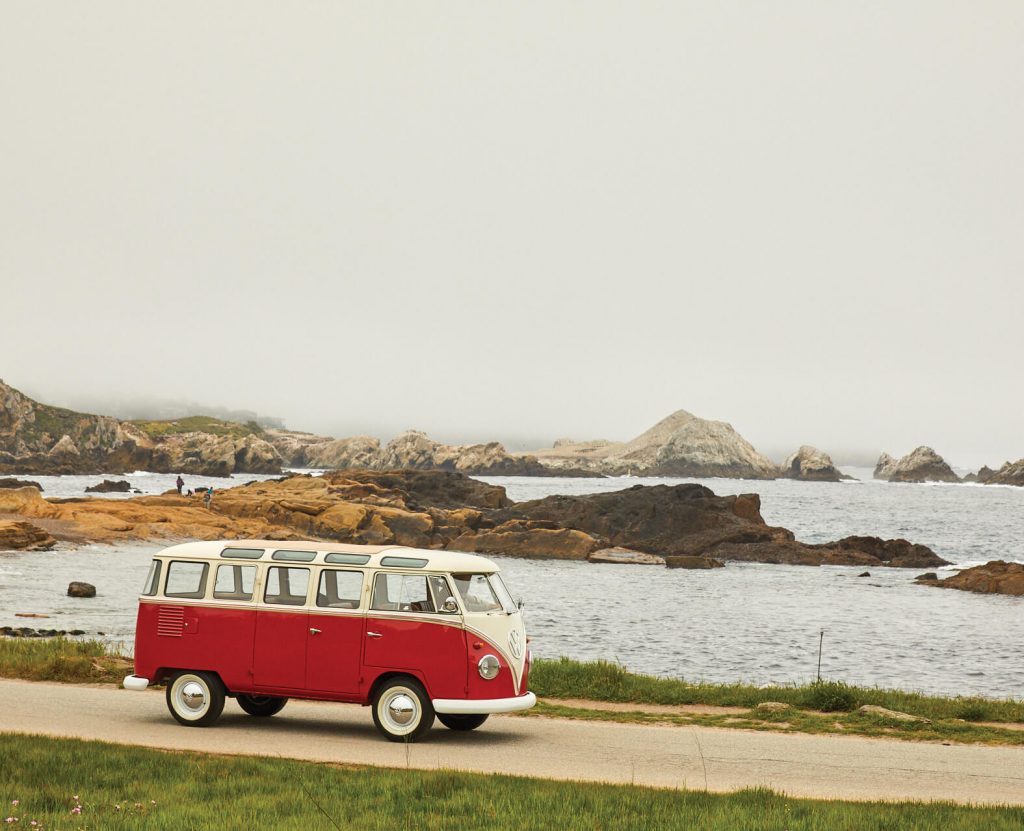 Then take a casual drive up Old Golf Course Road for a hilltop meal at the Hyatt Regency Monterey with oceanic panoramas. Another scenic route is the 17-Mile Drive, a road that winds through Pebble Beach and Pacific Grove on a peninsula lined with mansions on one side and the sea on the other. After paying $10.50 to pass through, drivers regularly stop to photograph crashing waves and quintessential ocean vistas defined by windswept cypresses.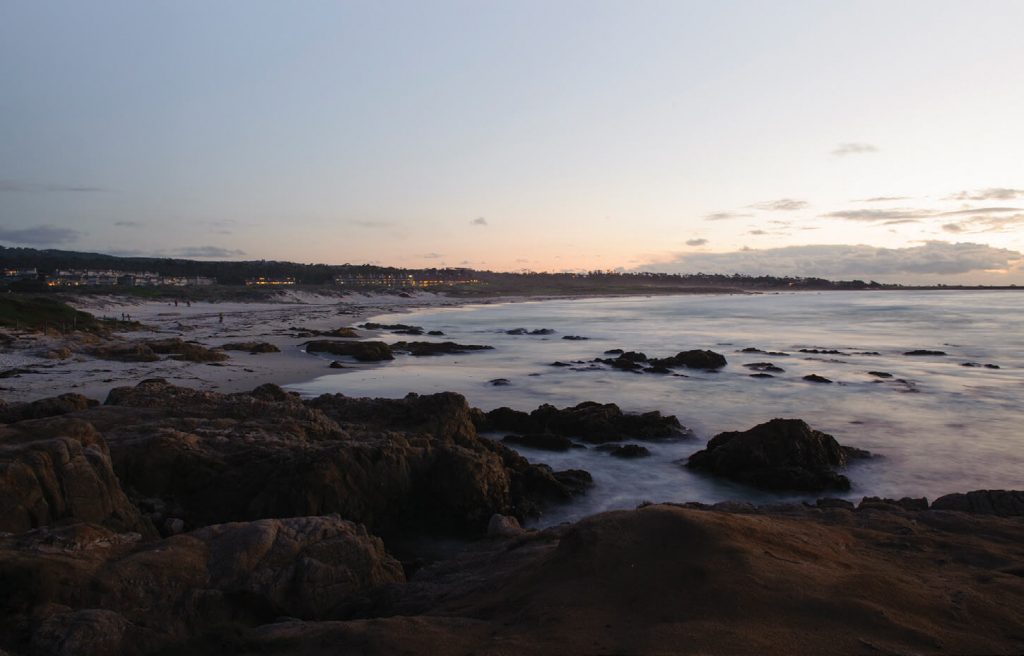 For additional architectural feats, visit nearby Asilomar, a seaside hotel and conference venue in tiny Pacific Grove. The architecture of the understated Arts and Crafts building comes alive during a tour by California State Park staff. The late Julia Morgan, California's first female architect, designed the structure along with Hearst Castle in neighboring San Simeon.
Continue your journey south to discover the artistic enclave Carmel-by-the-Sea. This European-styled community has no addresses, so residents give their homes such monikers as "Frivolous Frog," "Windermere," "Our Seventh Heaven," and "Little Lunchbox." In Carmel, you'll be lured by the flower-boxed art galleries with work that satisfies every genre. Marvel at the gravity-defying sculptures of ballerinas and Cirque du Soleil acrobats at Dawson Cole Fine Art, and admire the mammoth photographs of curling waves at Aaron Chang Ocean Art Gallery.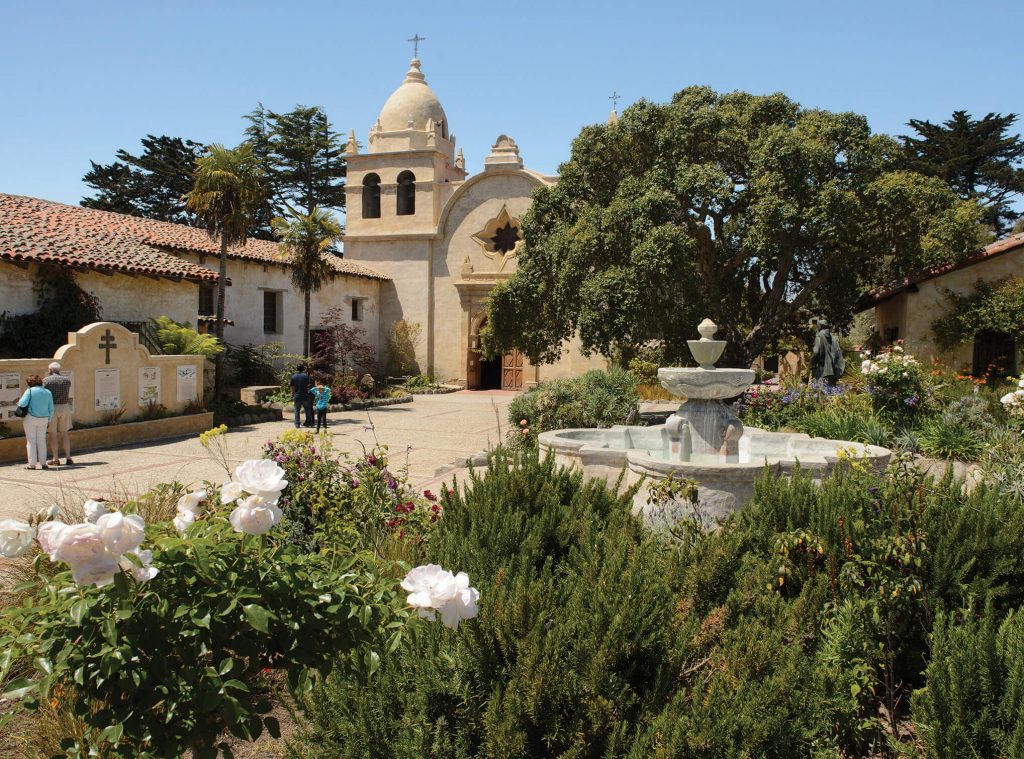 Another delightful creative experience in Carmel is a self-guided tour of fairy-tale cottages designed by Hugh Comstock. In 1924, Comstock built a 244-square-foot Tudor dwelling for his wife, Mayotta, to showcase and sell her handmade dolls. The Hobbit-like house was so charming that residents begged him to design and build similar homes for them. More than 20 historic, tiny abodes feature details such as hand-carved heart shutters and pointy, gabled rooftops. You can find the whimsical cottages with a map from the Carmel Visitor Center.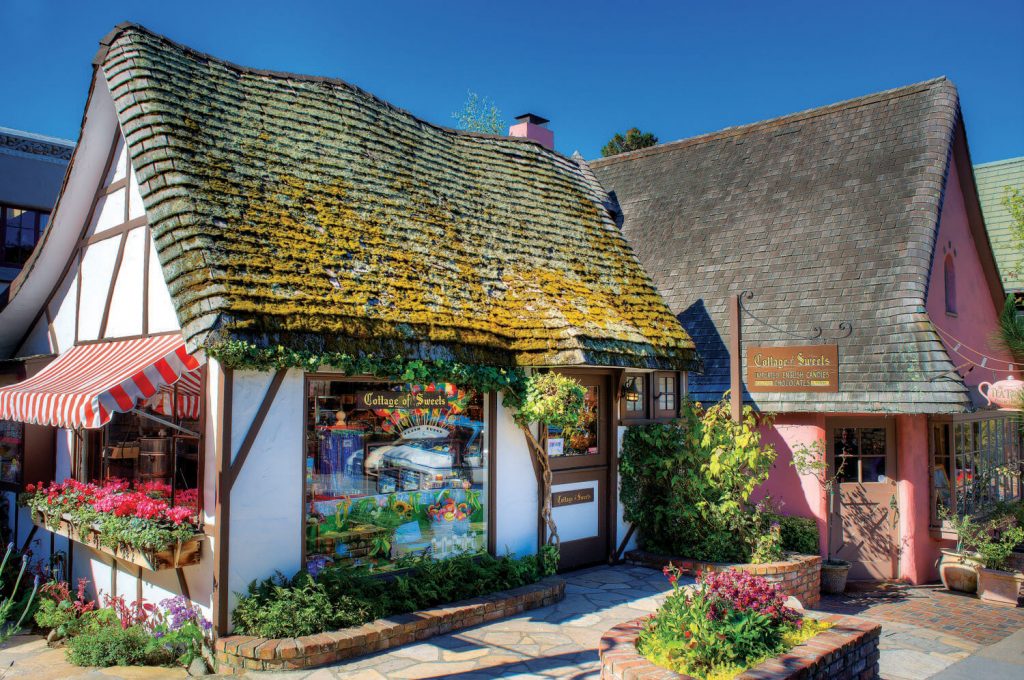 One may also want to visit the Carmel Mission Basilica, a 1797 church filled with masterpieces from Mexico. And on the outskirts of Carmel is a hidden gem unknown even to many locals. Tor House and Hawk Tower was the home of American poet Robinson Jeffers. When he and his wife purchased the land in 1914, he built structures with granite boulders from Carmel Bay. While he wrote from his stone cottage, their twin boys played in the tower reminiscent of lookout pinnacles in Ireland. Today, you can reserve the picturesque house, tower, and garden for tours by the Robinson Jeffers Tor House Foundation.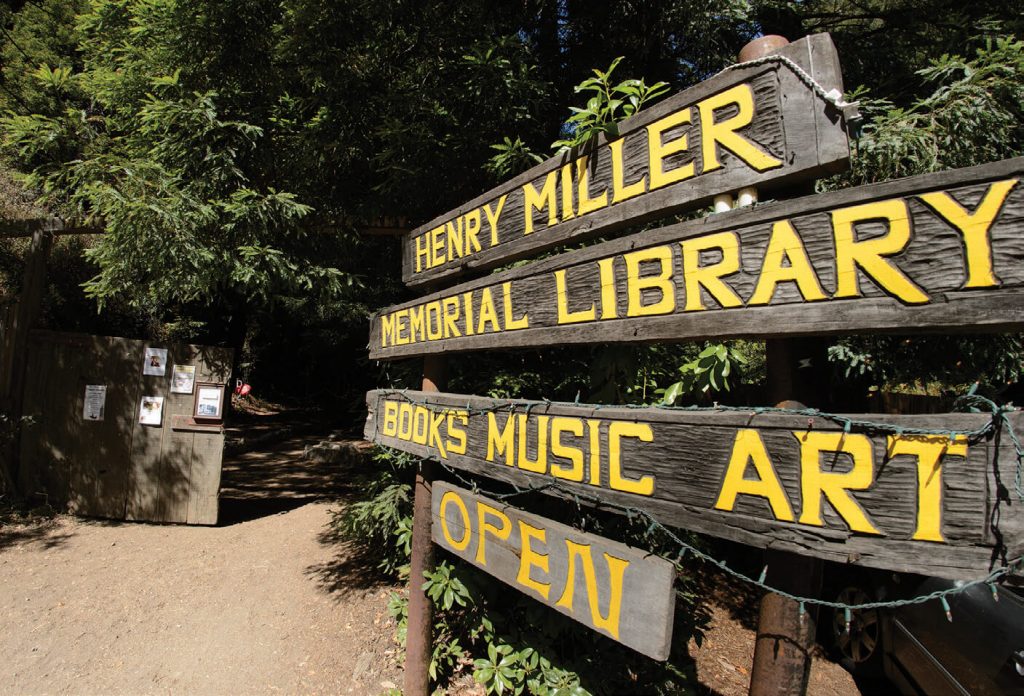 From Carmel, drive less than 30 minutes inland to the agricultural hub of Salinas, the farming community where John Steinbeck was born. Learn about the 1962 Nobel Prize in Literature winner at the contemporary National Steinbeck Center. Inside the celestial building are murals, giant dioramas, movie clips, and some of the author's personal artifacts.
Afterward, pick fresh fruit or vegetables at one of the many farms in the area, and then drive south, heading coastward on Highway 1 to Big Sur. This wild, independent region is characterized by rugged surf, coastal redwood trees, yuccas, and deeply-sloped canyons. Here, you'll find the Henry Miller Memorial Library, which pays homage to the late American author and watercolorist. The rustic structure contains a zany bohemian hodgepodge, from Miller's watercolor works on the walls to international paper money suspended from the ceiling like streamers. The multi-purpose cultural center serves as a community hub, bookstore, gallery, and venue for music, lectures, and book signings. Located nearby is the unmistakable Coast Big Sur, a fine arts venue that's built around three repurposed redwood water tanks. This visual treat includes a spiral staircase and giant circular windows that feature works from local and international artists.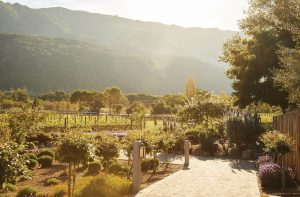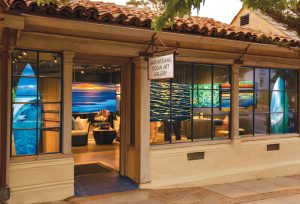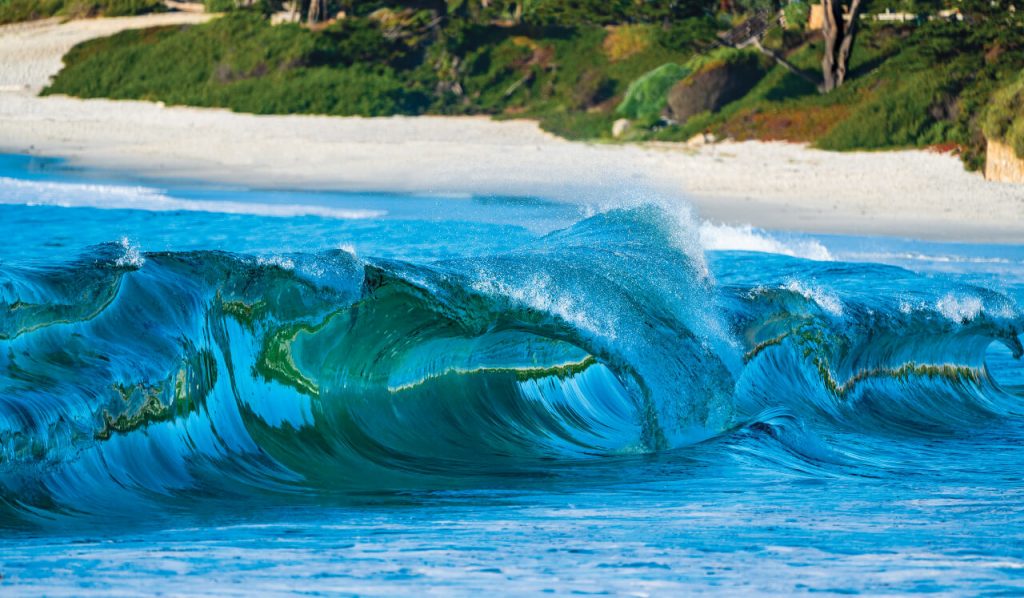 If you stay in Big Sur, save your pennies for an unforgettable night at the upscale Post Ranch Inn. Once a cattle ranch homesteaded by explorer William Post in the 1860s, today it's a 100-acre, unconventional sanctuary. The buildings that make up the inn serve as a creative romp through the architectural minds of Mickey Muennig and Vladmir Frank. Sleep in a wood, glass, and steel treehouse built on stilts 9 feet above the forest floor. Visitors can also book ocean-view suites with living rooftops supporting grasses, soil, and native plants. Permeating throughout the property are original sculptures and artworks that mirror the landscape. The inn's restaurant, Sierra Mar, features accordion glass windows made to appear as though the entire dining room is dangling over the water.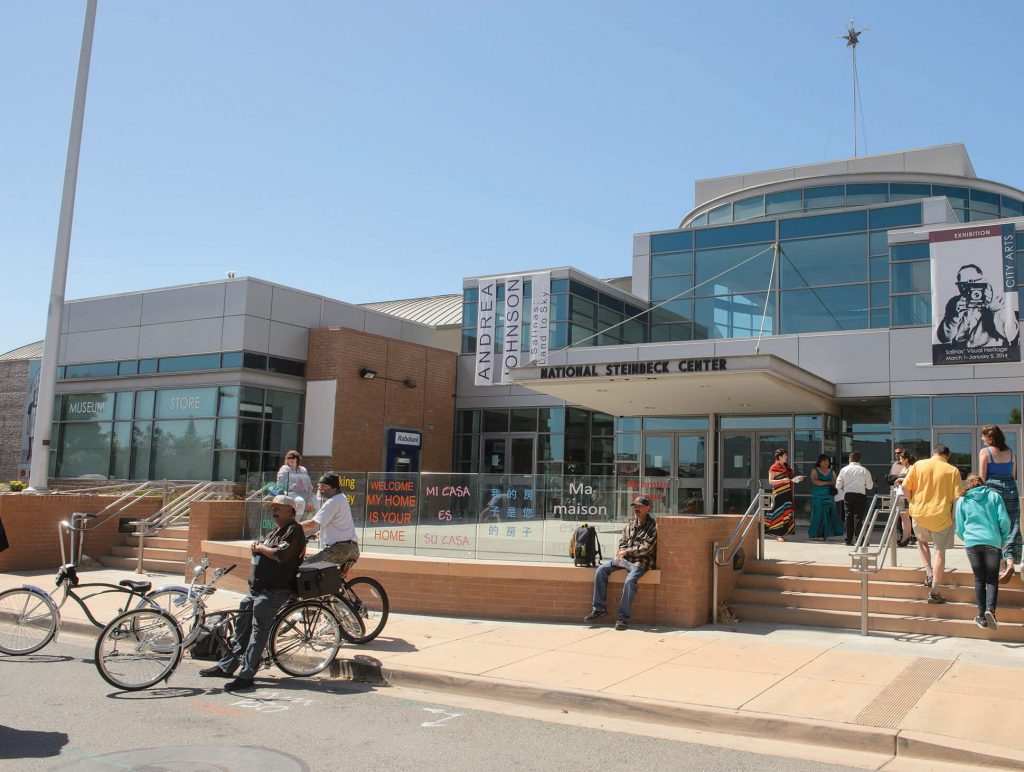 A week exploring the towns and cities of Monterey Country will yield opportunities for unexpected experiences. And on this journey, you'll emerge intellectually fed and enriched by a host of new friends, including the likes of Morgan, Comstock, Jeffers, Steinbeck, Miller, Muennig, and Frank.