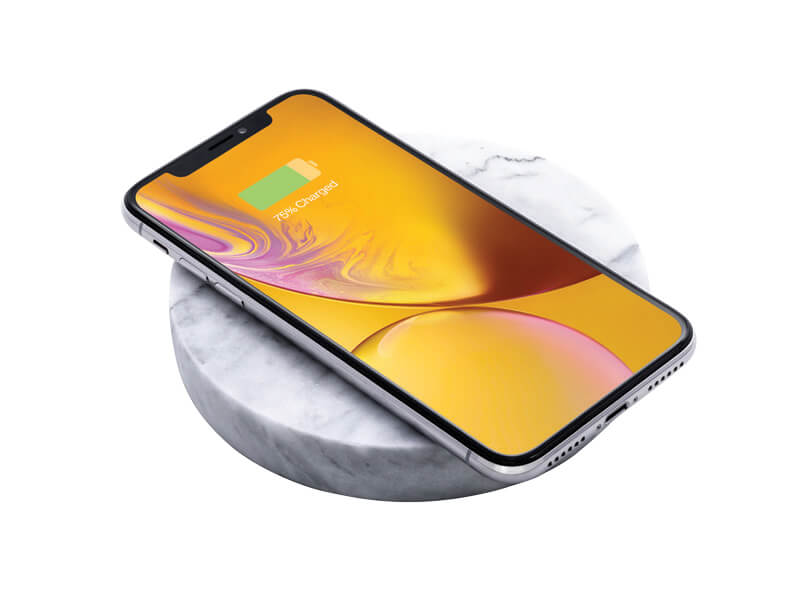 16 Sep

Things We Love
Natural Charging Stones from Einova
For a functional yet elegant touch in an office, a kitchen, or on a bedside table, we appreciate the decorative convenience of Einova's sleek chargers, made of real black or white marble, travertine, and lava stones. While electronic devices are ever-present in modern life, finding an unobtrusive charger can be a struggle. Einova, an Italian company that specializes in the design and production of consumer electronics, has combined craftsmanship, artistry, and innovation to create cordless chargers that add a natural sensibility to the utility of charging your cell phone. Integrated with a high-quality braided cable, these stones deliver a quick charge without needing to plug your phone in and are compatible with most devices. 
 $69.90
4.5-inch circumference
einova.com
Circa Chairs from Bensen
When it's time to sink into comfort, we think you'll love these Circa Chairs from Bensen, a design and manufacturing company founded in 1981 by Niels Bendtsen, who combined Italian craftsmanship with contemporary design for elegant and versatile furnishings. Both the Circa Dining Chair, with a wooden base, and the Circa Lounge Chair, with a metal base, utilize a simple, but elegant curve to compose the backrest. The chairs are covered in finely crafted upholstery that's available in a variety of fabrics and colors. Simple and honest, the tailored appearance of the Circa Chair will bring effortless style to any dining room or office.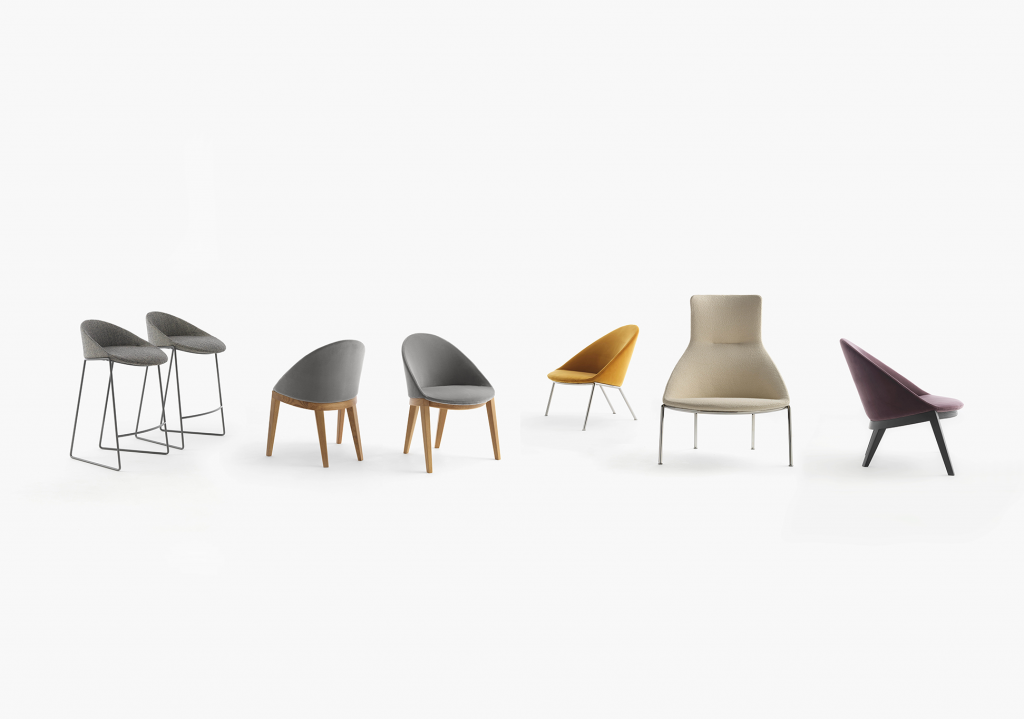 $1,420 to $3,980
approximately 22 x 23 x 30 inches
bensen.com 
At Home in the Wine Country by Heather Sandy Hebert and Chase Reynolds Ewald
For aficionados of great architecture in scenic locations, At Home in the Wine Country, co-authored by Heather Sandy Hebert and Chase Reynolds Ewald, showcases the work of some of California's top architects and landscape designers. Published by Gibbs Smith, the book features 21 homes, barns, and pool houses that stand out against the stunning scenery of Napa, Sonoma, and Carmel, California. The architectural styles in this book range from contemporary farmhouse and refined rustic to updated agrarian and unapologetically modern. Each structure documents a terroir-derived style that embraces the indoor-outdoor experience and sublime views.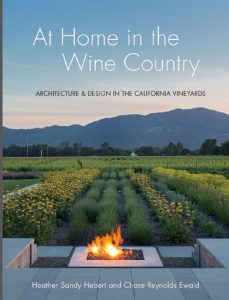 $50
9 x 12 inches
240 pages
gibbs-smith.com
Sopero Soup Plate from MAIDA Goods
Born and raised in New Mexico, Maida Branch is of Pueblo, Ute, and Genízara descent, and her family has lived in Pueblo Territory "since time immemorial." She founded the company MAIDA Goods with the goal of supporting Indigenous artists by using a 50-50 profit-sharing model. We particularly love these Soprero Soup Plates crafted by ceramicist Camilla Trujillo. They are inspired by pottery found in archeological digs in central New Mexico. Decorated in a style that was popular in the 1600s, elements of their designs have also been found in Colonial-era churches throughout Rio Arriba County. Originally made to pay Spanish taxes, this style of plate became a mode of expression for artists after the Pueblo Revolt, according to Trujillo. Each plate is made from locally foraged white ceramic clay that's shaped and kiln-fired, then stone polished and finished with a non-toxic glaze.
$350
8 inches
maidagoods.com
 Alpaca Wool Blankets from Alpaca Threadz
When the 2020 pandemic required LeAnn and Brandon Morris to put their travel company on hold, the couple decided to support textile artists in remote regions of Peru and Ecuador whose livelihoods had also been impacted. They established Alpaca Threadz, a fair-trade company that sells handcrafted alpaca wool blankets, clothing, and accessories made in these Andean communities. While helping to preserve a time-honored tradition, the couple also gives 10 percent of their profits to local families as part of their business model. We love the combination of unique geometric patterns and colors, along with the softness, comfort, and warmth these blankets provide through the use of high-grade alpaca fibers. A great gift for those with a traveling spirit, they also complement both contemporary and rustic interiors and come as decorative throws or large enough to fit a queen-sized bed.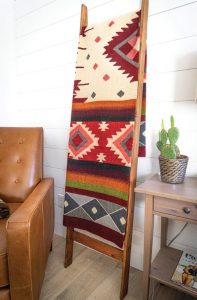 $150 to $300
alpacathreadz.com
FireHotTub from Alfi Trade
Enjoy a soak in your backyard at sunset or under the Milky Way at midnight in this wood-burning hot tub. This portable spa combines the relaxation of soaking in warm water with the appeal of an open campfire. Fill the tub with water from a garden hose and light the firewood. Within 2 to 3 hours, the water will heat up to 100 degrees in normal weather conditions. The warm water flows through a series of pipes, and the temperature can be adjusted by feeding the fire with more wood. Made of high-quality acrylic, the tub is reinforced with a fiberglass core. Available in vivid colors of orange, red wine, dark blue, or olive green, it has four handles for easy mobility.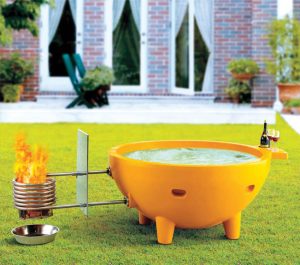 $8,950
5.25-foot circumference
alfitrade.com
Recycled Rope Doormat from Alaska Rug Company
Inside the 100-year-old decommissioned Port Bailey Cannery on the island of Kodiak, Alaska, Robert and Anita Shane repurpose Alaskan fishing line and rope into handwoven doormats, towel rings, trivets, and other home goods. Turning functional fishing gear into aesthetic accessories has earned the couple recognition, and they proudly represented Alaska during the 2019 Made in America Showcase at the White House. We love this doormat constructed of recycled crab line because it's sturdy, does a great job of removing mud and grass from the soles of your shoes, and the bright yellow and green make for a warm welcome. This doormat is also available in more subdued colors, including navy and white, and comes in various sizes and materials.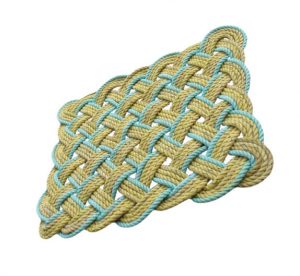 $230
24 x 36 inches
alaskarugcompany.com
Tutti Frutti Candelabra by Robert Dane
A touch of candlelight adds wonder and romance to dinner parties, and this one-of-a-kind candelabra is sure to produce a chorus of oohs and aahs. Created by Robert Dane in his studio in the northern Berkshires of Massachusetts, the hand-blown Tutti Frutti Candelabra's vibrant colors make for a standout centerpiece. Dane was fortunate to study the centuries-old Italian tradition of glass blowing with some of the world's greatest glass artists: Lino Tagliapietra, Pino Signoretto, and William Morris. His sculptures and glassware are shown in galleries around the U.S. and reside in the permanent collections of numerous museums, including the Renwick Gallery at the Smithsonian American Art Museum and the Philadelphia Museum of Art.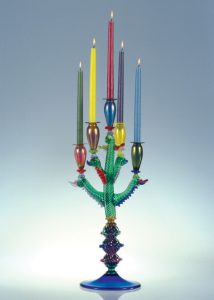 $6,000
20 x 10 x 10 inches
robertdane.com