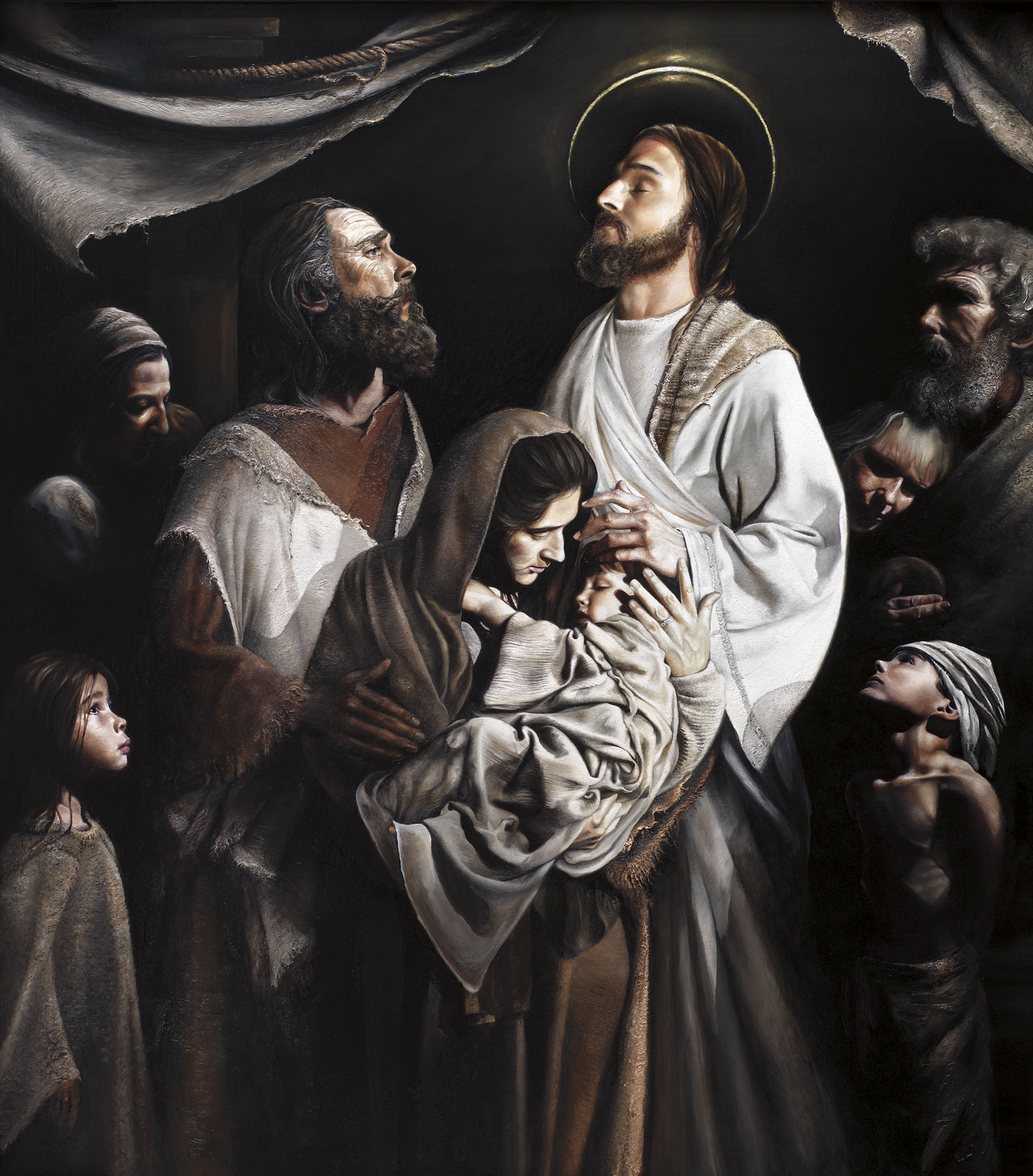 "Blessed Are The Meek" | Oil on Linen | 66 x 45 inches
01 Sep

Illuminations: Ones to Watch
---
Ben McPherson's classical Realist oil paintings celebrate faith by exploring religion in a style reminiscent of the Renaissance painters. Finding the models for his historically accurate scenarios, McPherson chooses his models from local homeless shelters, which gives the work a distinct authenticity. His paintings investigate the spiritual journey and how religion affects mankind on an individual basis, concentrating mainly on portraits and figurative studies.
Like the Italian and Dutch painters, McPherson's use of light and dark, his attention to detail and the intensity of the faces and hand gestures in his paintings bring to mind how little man has changed over the centuries. By following the vast search for spirituality, McPherson comments on the nature of religion as he paints the downtrodden of today as the disciples of yore.
His work has been featured at the 2007 Sundance Film Festival, and the Springville Museum of Fine Art. He was one of three artists awarded the 2006 Viewers Choice Award at the 7th International Art Competition. He was also featured on Showtime's This American Life, for which he was followed and had his painting process filmed (the show was nominated for three Emmys). In 2008, McPherson and three other artists opened the Bridge Academy, an art school in Provo, Utah. McPherson is represented by the Blue Rain Gallery, in Santa Fe, New Mexico.