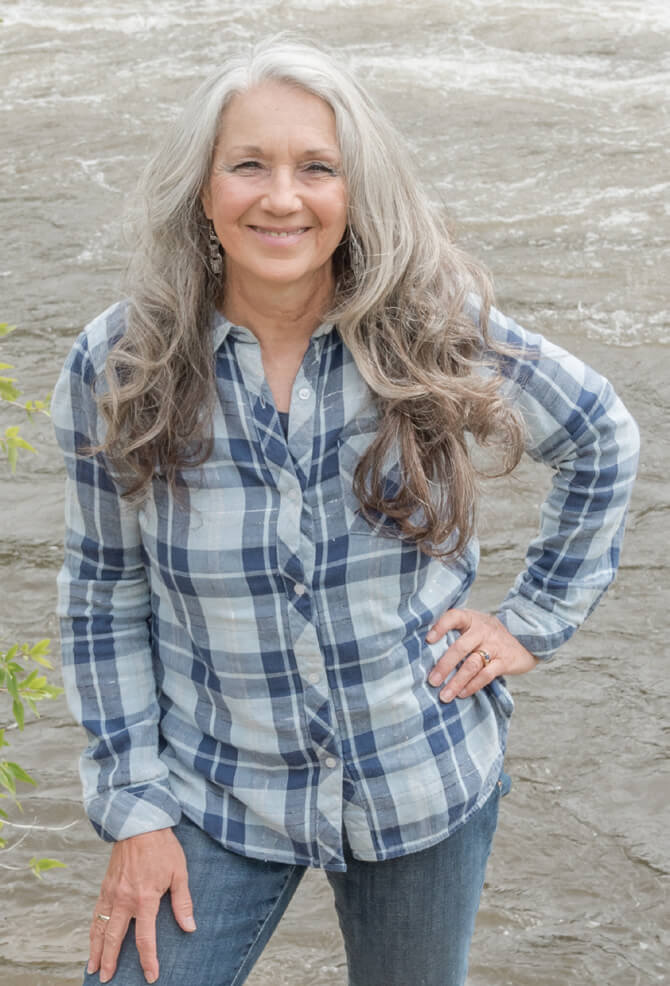 10 Mar

Artist Spotlight: Evelyn Gottschall Baker

Evelyn Gottschall Baker's success is partly due to the sculptures of objects she creates that are so realistic, it's hard to believe they're works of art.

The antler in The Shed and the coyote skull in Balance, for example, look like they are an actual sun-bleached prong and bone fragments and teeth found somewhere in the wilderness. "I get that all the time from people," Baker says with a smile. And yet, like the other elements of those artworks — absolutely realistic aspen leaves and twigs and a stone base in the first piece, a human hand cradling the skull in the second — everything was meticulously fashioned by Baker herself using centuries-old techniques for forming sculptures from glass.

"As far as I know, there's no one else in the international glass world who's doing this kind of work, especially to this level of difficulty," Baker says. "I'm learning the science behind what happens to glass at different temperatures, and pushing the limits of pâte de verre." That term literally means "glass paste," involving a gel of xanthan gum and glass powders, which she first freezes in molds to form distinct parts of the skull, then rebuilds, carefully cleans and refines, subtly details with dry-brushed enamel, and finally kiln-fires at a top temperature of 1,235 degrees Fahrenheit.

The uncannily realistic, poetically presented pieces aim to inspire viewers to ponder "the whole challenge of how we balance human impact on wildlife and the ways we live here in the West." While she doesn't presume to provide answers, she says, "I don't mind raising the questions and getting people to think about them."

Baker traveled a long way to arrive at such a technically demanding artistic medium and thought-provoking subjects. She was born the sixth of nine children on a farm in the southern Wisconsin village of Highland. She excelled at calligraphy and won a few art awards in school, before working in Germany as a graphic designer and illustrator for the U.S. Department of the Army. Back in Washington, D.C., and then in Colorado Springs, she worked as a test engineer for a large defense contractor. In her spare time, she stayed connected to her creative side by studying watercolor and oil painting, and then learning to make stained glass — during which she first encountered the process of fusing pieces of glass together at high temperatures. Since she and her husband Keith moved to the high-desert Rocky Mountain town of Buena Vista, about two hours southwest of Denver, she's devoted herself to creating three-dimensional glass art full time since 2018.

In her quest to continue learning, Baker has begun to explore new ways of working in her chosen medium, along with new subject matter examining the impact of westward expansion on the cultures, wildlife, and ecology of the region. "Now I'm looking forward to moving away from bones and skulls," she muses, "like an actor or actress not wanting to get typecast into certain roles."

New work from Baker can be seen at glassfractions.com. She will also be exhibiting in the Coors Western Art Exhibit & Sale in January 2023.