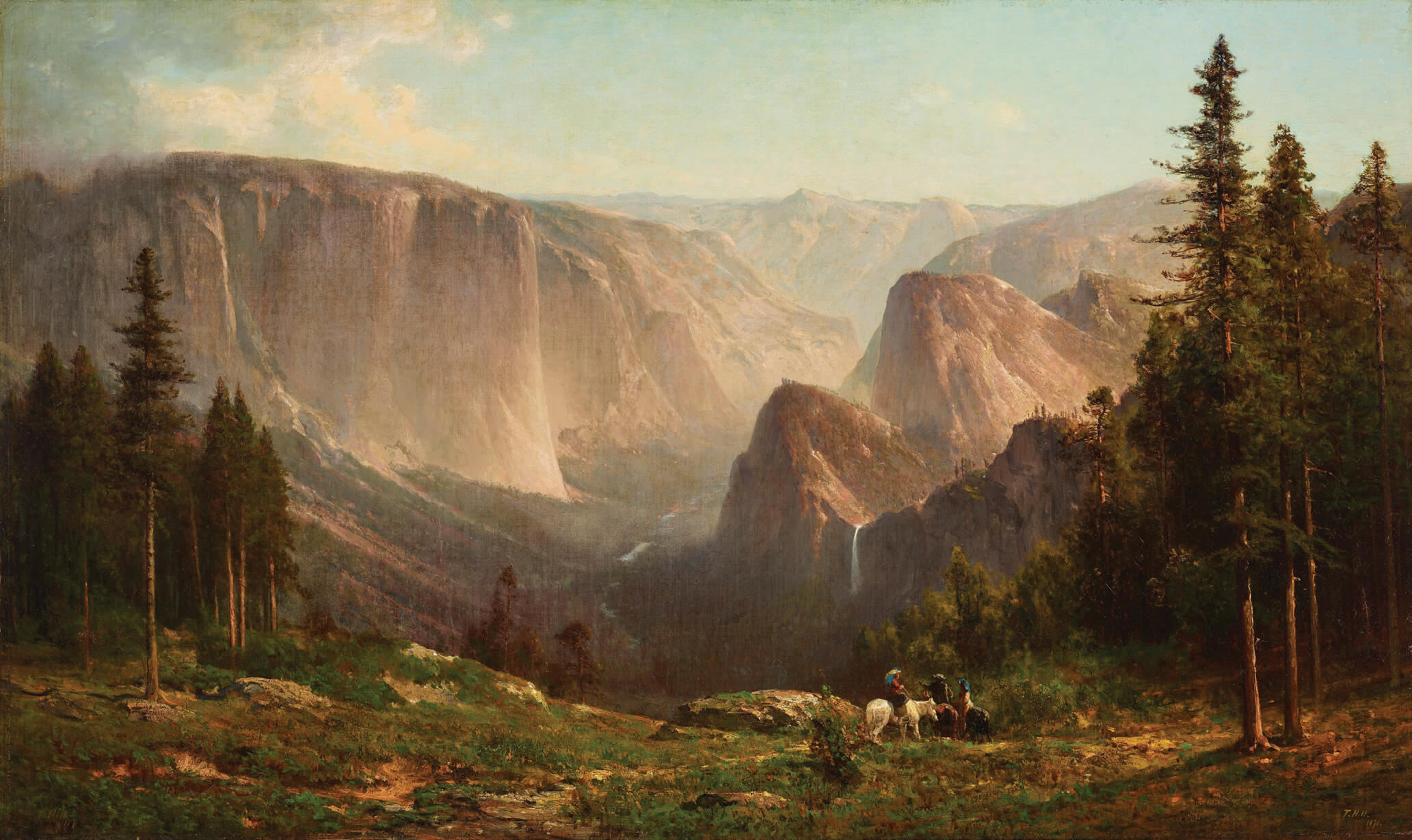 Thomas Hill, Yosemite | Oil on Canvas Laid Down on Cradled Masonite | 36.5 x 60.5 inches | Courtesy of Christie's American Art Auction
10 Mar

Collector's Notebook: Art Appraisals 101

Have you ever wondered what your art collection is worth? Do you need an evaluation of your assets for insurance purposes? Do you plan to donate artwork to a non-profit? Should you have your original art collection appraised?

If you've thought about these things, then the answer is yes. Most definitely. Not only that, but according to experts, you should have your collection appraised every three to five years, and even more regularly for high-end works.

Art appraisals can be an important part of financial planning. They are also useful for potential insurance claims, art sales, and equitable distribution of trust assets, among other things. Depending on the purpose, appraisals can evaluate artworks at current fair market value, retail replacement value, and liquidation value.

Here, we take a closer look at some of the benefits of art appraisals…

Insurance Purposes

One of the top reasons collectors need an appraisal is for insurance coverage. This determines the replacement cost, which will cover stolen artwork or pieces lost in a fire, for example. Check with your agent, but insurance companies usually don't cover art without an appraisal. These values are generally established by the artist, dealers who handle the artist's work, and secondary markets.

Insurance appraisals typically excite collectors, as the retail price for artwork they purchased years ago generally will have gone up over time. But collectors should remember that they probably can't sell the work for the prices they see on a replacement cost appraisal. Instead, they should consider an appraisal to establish the fair market value. There is a difference, and sometimes it's a big difference.

Philanthropy

Donating art to museums or institutions serves the dual purpose of being altruistic and acting as a tax write-off. Most institutions will request an appraisal before accepting donations. Additionally, the Internal Revenue Service (IRS) requires an appraisal for property donations over a given amount, so you'll also need an evaluation for your accountant when tax time rolls around. These fair market appraisals come close to replacement value but rely on auction records more heavily to determine the value.

Estate Appraisal

There's a threshold an estate needs to meet before the IRS requires an appraisal. Check with your accountant to determine whether the fair market value of the real and personal property exceeds the annually established unified credit exemption.

Other Factors

Less common appraisal types include those for estate tax, equitable division of property, and liquidation.

Appraisals are determined based on market research. This involves consulting auction records, private sales records, and comparable artworks currently on the market. Provenance, or history of ownership and exhibitions, can contribute to the value. The appraiser will also take into account the object's condition and market trends.

When it comes time to find the right appraiser, there are a few things to consider. Art appraisers do not need a license to conduct replacement evaluations for insurance in many states. They do, however, need to have substantial market knowledge, which is why you can find gallerists and curators handling appraisals. Check state laws before selecting an appraiser for insurance valuations, and ask your accountant for their requirements, as most other assessments will have to be done by a licensed appraiser.

It's also wise to look for an appraiser with specific knowledge of the genre you collect. While appraisers can certainly sleuth out the valuation of most anything, some specialize in disciplines, such as Western art, Bauhaus furniture, jewelry, or antique farm equipment. There are many factors to consider when determining value, so having someone with in-depth market knowledge will ensure the best results.

To find the best fit, ask for recommendations and check online with the national and international associations of appraisers. You can also ask museum curators, gallerists, and insurance agents for referrals.

Appraisers will give you a letter of intent explaining their process and fees, which are usually calculated by the hour. Plan for the appraisal to cost between $125 and $350 an hour. Do not expect your appraiser to turn around and sell art for you; this is a significant conflict of interest. If you need someone to sell your collection, you will want an art adviser, not an appraiser.

Art appraisals can be an important part of tax and estate planning, as well as a means of protecting one's investment. And while it's not at all critical to an artwork's enjoyment, it's helpful to know if a beloved painting or sculpture has appreciated in value over time.

Sidebar:
Art Appraisal 101
 Things to Keep in Mind
There are some useful online tools that help keep track of your art, such as Airtable and My Art Collection. If your records are orderly and in a central location, this will help an appraiser create an accurate report and save time and money. Here's a list of key elements to track.
Title: Don't make this up. Often, the artist will write the title on the back of a painting or along a sculpture's base. If no title exists, label it "untitled" or "title unknown" and provide a short description.
Size: Record the height and width of the image, along with the outer size of the frame. For sculpture, include the piece's depth. Art dimensions are always listed in this order: height, width, and depth.
Medium: List the material used to make the artwork, including the specifics of the substrate, such as "oil on linen" or "c-print mounted on card."
Year: Include the year the artwork was created. If you don't know exactly, list the approximate date and include the word "circa" to denote that you're pretty sure it was created close to that timeframe.
Price: Make note of the amount you paid for the artwork. If you have the invoice and are uploading things in a spreadsheet, scan or take a photo of your sales records and add them to the file.
Location: It's beneficial to list where you purchased the artwork to establish provenance, which will help determine the value over time. If the piece was displayed at a museum or major exhibition, make sure you keep a record of that. It's also useful to leave the museum tag in place if one was added to the back of the work.
Protective materials: Include details about an artwork's frame — such as closed corner or chop frame (where you see the joined corners), gold leaf, compo ornamentation, etc. — and also a sculpture's base. It's helpful to note if the frame is original to the artwork. Document whether the painting is under regular, plexi, UV, or museum-grade glass.
Condition: List any dings or mars to the frame or artwork surface, as well as discoloration or creases to works on paper.
Take pictures: The main aspects to photograph are the front and back of paintings. And sometimes the back of a painting is more intriguing than the front! Any writing, signatures, and labels from galleries or exhibitions help support the work's provenance. For sculpture, get photos from three or four angles. And for all art, take a closeup of the signature and get at least one photo with a painting's frame or a sculpture's base. When taking pictures of paintings under glass, try this trick: using ambient light, lay the work flat on the ground, shut off overhead lights that are reflecting off the glass, then shoot down. You may have to move your body a bit until you find the best spot with the least reflection — or try standing on a chair. Most smartphone cameras will auto adjust for low light.
Collector's Notebook" columnist Rose Fredrick writes a regular blog, The Incurable Optimist, where she covers the art market, collecting, and exhibitions, and presents in-depth interviews with artists; rosefredrick.com.