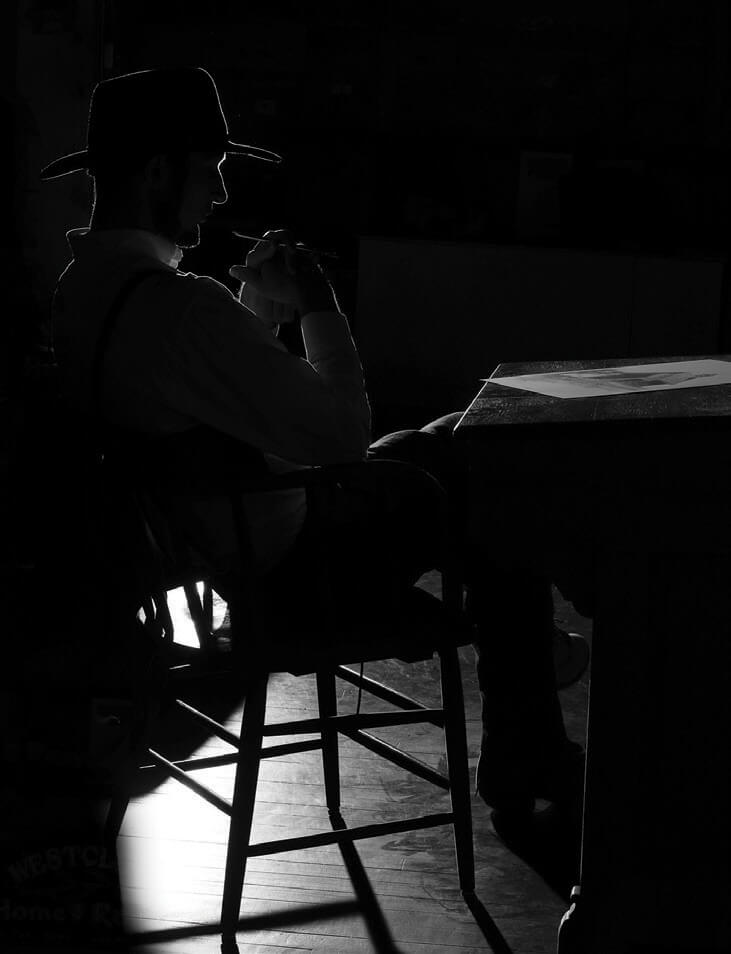 15 Mar

Artist Spotlight: Andy Mast

Andy Mast cannot recall the horrific 2009 accident that forever changed his life at the age of 17. Nor did anyone else see it happen. Yet, his ordeal ultimately led to his current triumph as an ever-more-widely heralded artist working in the ages-old medium of graphite pencil.

On January 20, the day of Barack Obama's first inauguration, he was working as usual on his family's farm in "a conservative Amish community in southern Illinois, where we grew up without any electricity and our mode of transportation was horse and buggy." The day was frigidly cold, he says, "so my dad asked me to help him out with the paperwork inside, but before that to turn out our 2-year-old horse in the paddock for exercise." He set out for the barn. About 20 minutes later, his father found his unconscious body, the horse standing nearby. Though there was no sign he had been kicked, somehow Mast had suffered a traumatic brain injury. "I did not wake up for 48 hours, and I was not able to work for five years thereafter."

What kept Mast going through that whole grueling, often deeply frustrating time was his love of drawing. "According to my mother, even as a toddler I was scribbling all over the place on anything I could find. It was just what I did from the very beginning," he recalls of evenings spent drawing by lamplight or firelight.

In his community, education in the one-room schoolhouse ended after eighth grade, when he began apprenticing part-time in a furniture maker's cabinet shop. But in his early teens, he happened across a magazine featuring the works of Western artists. "I was compelled by reading about them and felt a strong desire to be one myself," he says.

Eventually, Mast found some art books "to help me step up my skill level, though I knew it was not going to be an easy road." At the very start of 2009, he had entered a drawing in his first competition at a local arts center, and just before the accident he delightedly learned his work had received an honorable mention.

During the grueling half-decade that followed, suffering from weakness, deep fatigue, an inability to concentrate, and depression, retraining himself in his artistic skills became Mast's primary, often frustrating therapy — and ultimately his sanctuary. "It was a long, hard battle, a roller coaster," he says.

Today, he resides in a bunkhouse in an Amish community outside the mountain town of Westcliffe, Colorado, living a life that brings him satisfaction and peace as he draws and exhibits in a small gallery on Main Street and shows his award-winning work in top venues, including Oklahoma City's National Cowboy and Western Heritage Museum and the Cheyenne Frontier Days Old West Museum in Cheyenne, Wyoming. "Only [when] I experienced the darkness did I understand the importance of the light," he says, summing up his journey — then adding that, in his life as in his work, "light to me is everything."

See Mast's work at Andy Mast Fine Art in Westcliffe, Colorado, and online at andymastfineart.com.