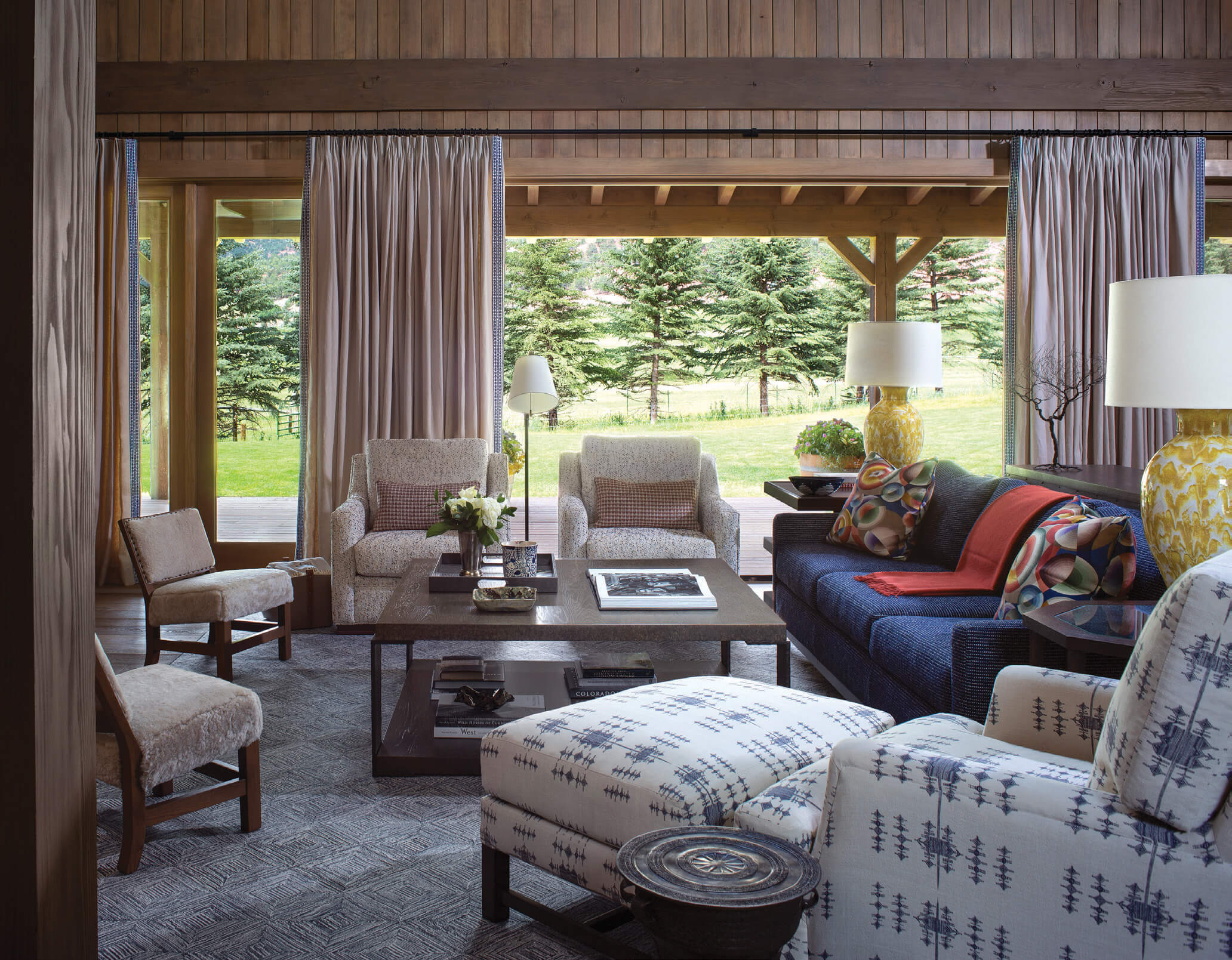 15 Mar

Designing the West: Casual Elegance

Interior designer Barbara Glass was at the airport waiting to board a flight to Paris, and the excitement in her voice was palpable. She planned to attend a French fabric show, then tour London with a group of interior designers on the hunt for the finest furniture, lighting, and textiles.

"It's been four years since I've been to Europe," says Glass, who is based in Aspen, Colorado. "I know I'll be inspired after this trip."

The interior designer travels the world searching for unique décor, artwork, textiles, and inspiration for her clients' homes and projects. Her goal is to make their living spaces warm, inviting, livable, aesthetically beautiful, and reflective of their individuality and style. She covers the design spectrum, from residential to commercial and hospitality projects.

Glass' company logo uses her initials in a design that evokes a brand which is elegant and elevated. It's indicative of her style, which is not traditionally or overtly Western. Glass manages to bring fresh looks to the Old West.

In the Roaring Fork Club in Basalt, Colorado, she recently designed seven of the 14 large "cabins." The private club, developed in 1996, includes luxury 4,000-square-foot cabins designed by Aspen-based Poss Architecture. The cabins, Glass says, are valued from $3.5 to $4 million each.

"The Roaring Fork Club has a campus feel. All the cabins are the same on the exterior with a very distinct aesthetic," Glass says.

For Glass, designing the interiors with a clean slate presented her ideal assignment. "It was a really fun process because it wasn't just trimming out the same thing over and over," she says. "I was allowed to be very creative and really hone in on what every specific client wanted, and that is a dream. I got to know the clients and interpret a version of what they wanted rather than what I want. It's a challenge, but to me, that is the fun."
Q&A
Interior designer Barbara Glass shares some of her favorite design sources and inspirations…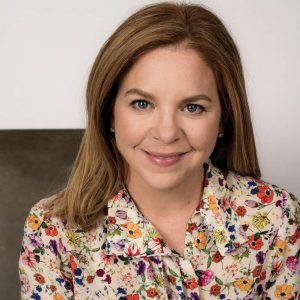 You launched your career in Dallas, Texas. How does the Dallas aesthetic differ from Aspen or other parts of the American West?
Texas is very much more traditional, much more dressy. In Colorado, and the West, it is a much more relaxed aesthetic. The Texas clients I have come to Colorado to not worry about things.
How do you avoid the clichés of Western interior design?
One cliché is "Mountain Modern." People use that term a lot. I tend to gravitate to things that are timeless. My clients are high-end and do not want to redo their home every five or 10 years, maybe every 15 to 20 years. They want to be done, live in their space, enjoy it, and not worry that what they did five years ago was too trendy. My clothes, design, my life: I don't like super trendy things.
You're known for your unexpected touches. What are some of your favorite hallmarks?
I love incorporating wallpaper on the ceiling. It's an unexpected place where we can create texture, like a grass-cloth ceiling. I also like wood ceilings. We use durable French limestone for floors and plaster instead of painted drywall because it has a lot more depth.
People are moving away from the once-ubiquitous, yellowish, knotty pine. What are some of your
preferences for wood?
I like white oak. It takes stain so much easier, and it's easier to manipulate color. I use Hem-fir a lot and Douglas fir for the heavy timber beams.
It's often chilly in Colorado and the Mountain West, even in summer. How do you create warm and cozy interiors?
Fabric, to me, is the way to make a space warm and cozy. Textiles and texture create warmth. Texture is also great for the mountains. There are so many beautiful fabrics, and so many amazing fabric lines. Textiles are always one of my favorite things in a project.
How do you strike a balance between window treatments that allow spectacular mountain views yet also grant privacy and promote energy efficiency?
I love window treatments. Draperies and sheers soften a space like no other material. I use them a lot, in either modern or traditional stylings. However you detail it, window treatments are another opportunity to add a textile. I like textured sheers for a light covering.
What do you do to protect interiors from muddy hiking boots or cycling shoes, fly-fishing gear, ski equipment, and other typical wear and tear from outdoor enthusiasts?
Everyone does a mudroom that is super durable. Then, we do what we like with the rest of the house.