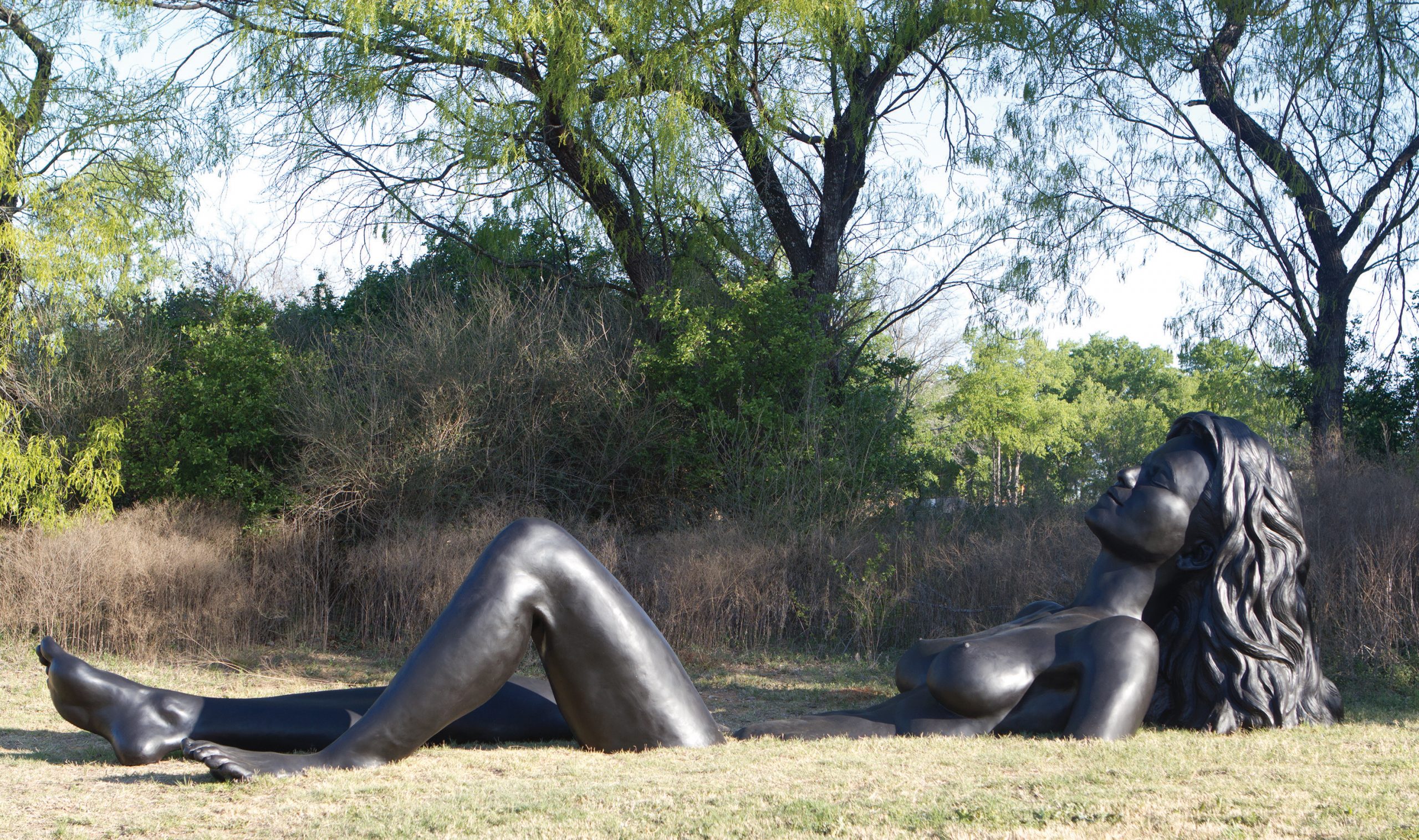 American Beauty | Bronze | 5.5 x 20 x 7 feet | 2012 | Edition of 5
17 Mar

Artist Spotlight: David Phelps

David Phelps sculpts mostly larger-than-life yet realistic bronzes of humans and animals that often seem to rise up from or sink below the surfaces on which they're displayed. He traces such distinctive works back to his boyhood on the farm his grandfather first settled in the 1940s on the fertile delta of the San Joaquin River, an hour and a half inland from San Francisco. Though he "spent a lot of hours on the tractors," he says, "I was drawing for as long as I can remember. And by the time I was 6 or 7, I started assembling things to make sculptural images." His creations grew bigger and more complex in his early teens, once his dad taught him to use an oxy-acetylene torch and an arc welder.

Phelps went on to earn a bachelor's degree in ceramics from Humboldt State on California's northern coast. He paid his way through a Master of Fine Arts at the University of Oklahoma by designing and building hands-on educational exhibits for Oklahoma City's Science Museum. For his thesis show, he created large figures with crackled surfaces, reminiscent of the dried mud he remembered in irrigation ditches "all emerging out of the ground plane." The sculptures were so impressive that, after graduating in 1984, he won a National Endowment for the Arts grant that led to solo shows at museums and universities across the Midwest.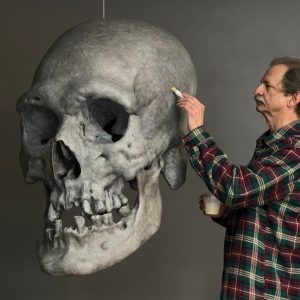 Today, Phelps still lives in a historic neighborhood in Oklahoma City, and he regularly walks the 2 miles to the studio he bought more than a decade ago in a 9,000-square-foot warehouse with 16-foot ceilings. Even after renting a quarter of it to another sculptor and building offices and storage, along with another room where he photographs his works and does yoga, he enjoys ample space for making his monumental masterpieces.
For figurative concepts, Phelps generally begins by bringing in a model to sit for him in the pose he's imagining, and then he makes a plaster-bandage body cast. He uses that hollow mold to form a plaster cast, from which he sculpts a small-scale piece. He then has it digitally enlarged in Styrofoam, and sculpts over that with oil-based clay to achieve the final, detailed work that he takes to the foundry. Phelps often does the final welding and chasing of each piece himself, along with applying the patinas that enhance and preserve the surfaces.
This results in such sculptures as Pastoral Dreamer, which was originally commissioned for the University of Oklahoma and is now also installed in seven other locations across the country. The work is an experience that is simultaneously awe-inspiring and soothing. "I don't want my work to be intimidating or overpowering," says Phelps. "Having the subjects sink into the ground puts their eyes in the general area of the viewers' eyes. That creates a personal connection."
Phelps is represented by The Vickers Collection in Aspen, Colorado; Vail Village Arts in Vail, Colorado; Goldenstein Gallery in Sedona, Arizona; Whistler Contemporary Gallery in Whistler, British Columbia; and Eisenhauer Gallery in Edgartown, Massachusetts.