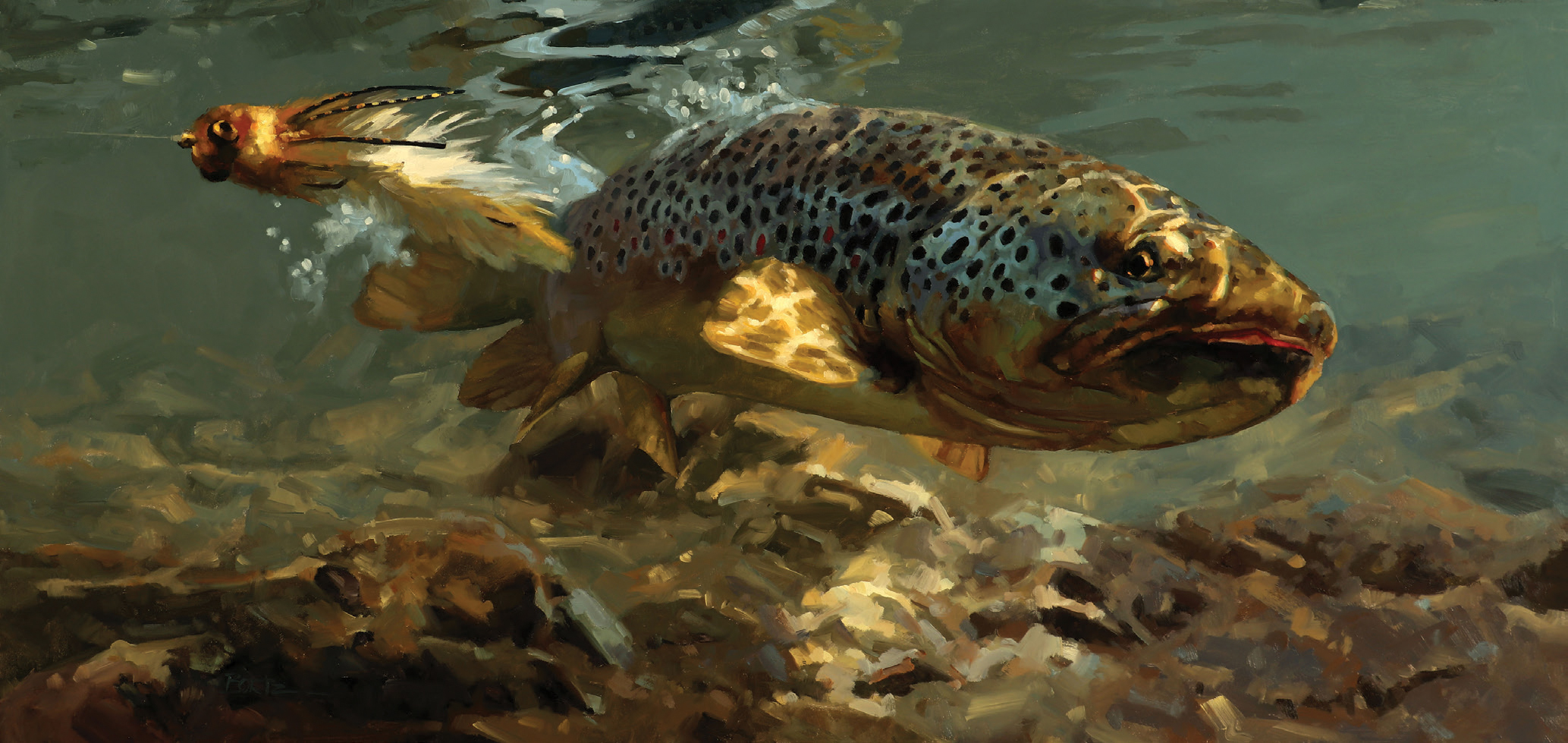 Gonga Brown | Oil on Gessobord | 12 x 24 inches
17 Mar

Artist Spotlight: Jim Bortz

One day last autumn, Jim Bortz was fly fishing on the Shoshone River near his home in Cody, Wyoming. "I got so wrapped up in it," he recalls, "that I suddenly looked up, and there was a grizzly standing on the opposite bank. He started skipping across that fast-moving river like it wasn't even there and chased me almost all the way back to my truck."

Rather than relating the tale with fear, Bortz tells it with the relish of a man at long last fully inhabiting his destined life. For the past three years, he's been a full-time wildlife painter — and part-time fly fisherman and bow hunter — in the Rocky Mountain West, after spending his first five-plus decades in western Pennsylvania.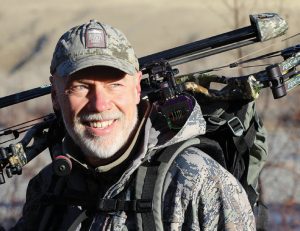 It all began with a childhood obsession with drawing wildlife. His parents subscribed to Pennsylvania Game News, which featured artwork by famed nature illustrator Ned Smith. "I was so enthralled by how he executed those simple, beautiful drawings," Bortz recalls, "that I tried to recreate them."
Determined to learn directly from a professional, after high school, he worked as an assistant to taxidermist and wildlife artist Earl C. Martz. "I'd watch while he painted, but I got overwhelmed," he recalls. That's when he put his dreams on hold for almost a decade and a half, devoting himself instead to "making real money." He found employment in a steel mill, then as a cable TV installer and repairman, an automobile assemblyman, and a fishing guide. Finally, he tended bar in a steakhouse for 22 years, which left his days open to make art again.
For almost a year, Bortz rededicated himself to drawing, "just trying to get my hand-eye coordination back." Next, he studied basic books on painting. Then, in the early 2000s, he enrolled in a painting workshop at the Beartooth Art School taught by wildlife painters Paco Young, Terry Isaac, Dan Smith, John Banovich, and Matthew Hillier. "I spent a day with each of them," he says. "It was inspiring but also a real dose of reality putting my work in front of them. But every critique was tempered with, 'This is what you can do to fix it.'"
He took such constructive criticism to heart, evolving a rich impressionist style grounded in expertly observed realism. Soon, one of Bortz's paintings was juried into the annual Birds in Art show at the Leigh Yawkey Woodson Art Museum in Wausau, Wisconsin — his first of nine years in a row there.
After being accepted into the Buffalo Bill Art Show & Sale in Cody, Wyoming, he decided to move there. His new home, not far from the east entrance to Yellowstone, has provided a wealth of inspiration. "It's the best thing I've ever done," he says. "You can just get away and roam, and you never know what you're going to come across —mountain lions, moose, elk, a den of swift foxes, a wild horse sanctuary. I'm never at a loss for subject matter. This is absolute heaven for me."
Bortz is represented by Dick Idol Signature Gallery in Whitefish, Montana; A. Banks Gallery in Bozeman, Montana; and Gallery Wild in Jackson Hole, Wyoming. His work will also appear in the Western Visions Show and Sale at the National Museum of Wildlife Art in Jackson Hole, September 10 to October 2.