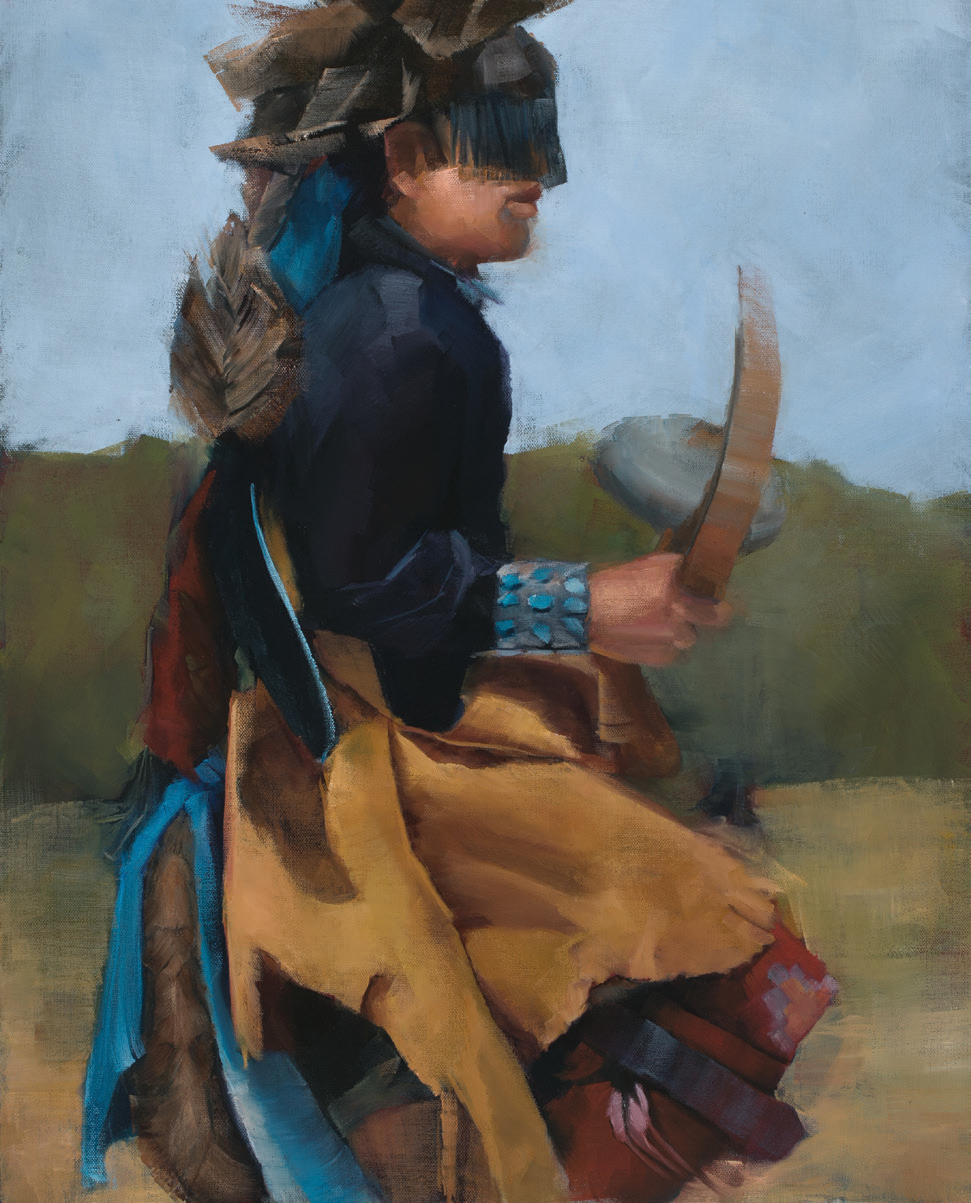 The Protector | Oil on Board | 22 x 28 inches | 2020
17 Mar

Artist Spotlight: Judith Brunko

Judith Brunko conveys deeply felt connections to the Native American dancers and other traditionally clad figures she captures with spirited verisimilitude through oil paintings created in a style she describes as "contemporary impressionism, rendered accurately but painted loosely." Her 2020 work The Protector, for example, portrays in bold brushwork the resolute focus of a young man performing in a ceremonial gathering the artist attended at the Navajo Museum in Dragoon, Arizona. "I shot hundreds of photos for reference," she says of the bare-bones basics behind her imagery. More importantly, Brunko adds, "I talked with the dancers and came to understand their reasons for dancing."

Such yearnings for meaningful human contact have been a driving factor throughout Brunko's life. They led her first, straight out of high school in western Massachusetts, to pursue a nursing career, working for 11 years at hospitals in Boston, New York, and eventually Denver, Colorado. She also worked for a brief spell on the Navajo Reservation in Tuba City, Arizona. "When you're a nurse," she says, "you just connect to people's hearts and souls."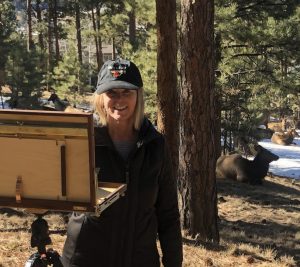 After settling in Colorado in 1981, on her three days off each week she began pursuing her lifelong interest in painting at the Rocky Mountain School of Art and Design, taking classes from pros, including Kim English and Ramon Kelly. Then, a visit to a friend's architecture studio inspired another change: She earned a master's degree in that field from the University of Colorado, Denver, and left nursing to specialize in designing homes for 20 years — yet one more way in which she continued her devotion to human-centered work. All that while, Brunko continued painting.
Ten years ago, with her two daughters grown and out of her house in Evergreen, she finally began transitioning to an almost full-time painter, spending just 20 hours a month as a consulting architect. And there was no doubt about what she wanted to paint. "I attend any Native American ceremony I can possibly go to," she says, that passion facilitated by the time she and her husband spend at their second home in Tucson, Arizona.
After choosing an image from her photo archives, Brunko begins a painting by sketching it out in washable fine-point marker on a primed canvas or board. Then she applies a base coat in tones that will make the colors she brushes over them come vibrantly to life: yellow behind the blue sky, for example, or red beneath the brown earth. From there, she builds the scene in many layers, working from dark to light, and finishing with white highlights.
Lately, Brunko has begun exploring a new subject: American pioneer women and girls from the 19th century. This Day, her first such painting, began with a young, authentically dressed woman at a Western-themed photoshoot she attended. "I wasn't interested in the cowboys," she says with a warm laugh. "But I felt I could relate so much more to the heart of the woman." Yet one more example of the artist's deeply empathic approach.
Brunko is represented by Stoneheart Gallery in Evergreen, Colorado; and The Wright Gallery in Kennebunkport, Maine.