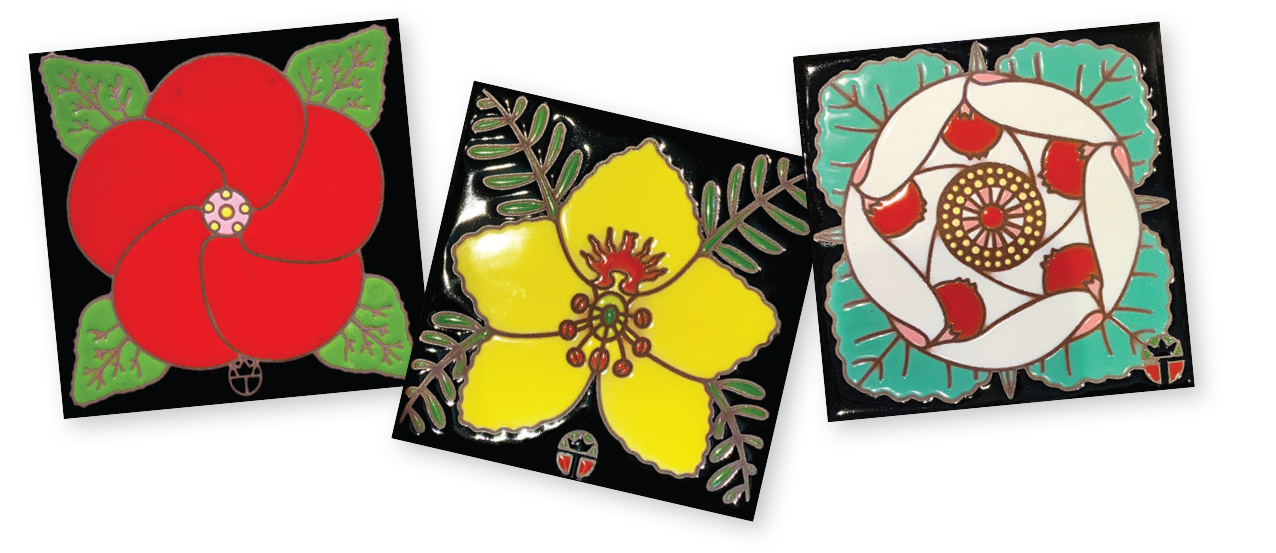 17 Mar

Things We Love
Haas Djuna Coffee + Tea Pot from L'OBJET
We love the playfulness of this Haas Djuna Coffee + Tea Pot. The otherworldly landscape of Joshua Tree National Park, just a two-hour drive from Los Angeles, inspired artists Simon and Nikolai Haas to create these furry, functional artworks. Working with master craftsmen at L'OBJET, they've brought a family of creatures to life in this collection that includes tableware and home décor. This delightful Djuna pot, made of porcelain, is available in black or white and is adorned with opulent 24-karat gold. L'OBJET says, "This iconic monster creates a fantasy-filled ceremony for serving beverages." We'd have to agree!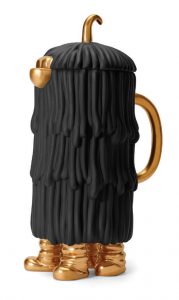 $425
7 x 4.5 x 12 inches
l-objet.com
Gondola Sauna from The Gondola Shop
Have you ever relaxed in a sauna while looking at beautiful scenery? One of the best things about this one, created by The Gondola Shop in Fruita, Colorado, is that it has so many windows. Each sauna is made from a repurposed gondola that's been sandblasted, restored, reassembled, painted for heated surfaces, then outfitted with hand-picked hemlock wood. When finished, the wood is perfectly fitted, and only four screws are visible inside. The sauna's heater, made in Finland, can be programmed with a smartphone app. Each member of owner Dominique Bastien's "Rebuild, Reuse, Recycle Squad" has their own specialty, making craftsmanship a key element and customizations possible. When outfitted with casters, two people can move the gondola, and with its 100-foot cord, the sauna can be installed in a scenic spot. While it will seat up to six people, four adults make for a more relaxing setting.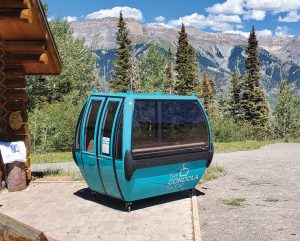 Starting at $25,700
78 x 68 x 80 inches
thegondolashop.com
Bison: Portrait of an Icon by Audrey Hall and Chase Reynolds Ewald
In Bison: Portrait of an Icon, photographer Audrey Hall captures the animal's "primeval wooly hide" in images that depict the bison's strength, majesty, and cultural significance. Writer Chase Reynolds Ewald, meanwhile, weaves together the voices of ranchers, artists, policymakers, and Native American tribal managers to tell a broader story. Natural history presenter and filmmaker John Heminway adds his wisdom on the topic in the book's forward, and the 2009-2011 Poet Laureate of Montana, Henry Real Bird, also contributes an essay. Powerful and significant, Bison: Portrait of an Icon celebrates this symbol of the American wilderness.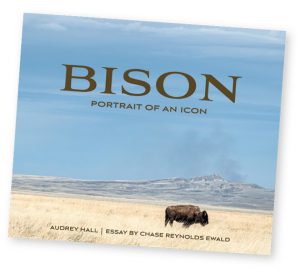 $50
Hardcover, 224 pages
11.75 x 10 inches
gibbs-smith.com
Wil Taylor Decorative Tiles from Native Seeds/SEARCH
Native Seeds/SEARCH, a non-profit organization based in Tucson, Arizona, is dedicated to conserving the rich agro-biodiversity of the Southwest. In its seed bank, the organization has preserved nearly 2,000 varieties of crops adapted to arid landscapes, many of them rare or endangered. The collection represents the cultural heritage and farming knowledge of more than 50 indigenous communities. Enter Tucson artist Wil Taylor, whose Klickitat grandfather instilled in him the spirit and importance of nature. As an artist, Taylor is inspired by the Sonoran Desert and other parts of the natural world around him. We love his colorful expressions of vibrant desert flowers depicted on these ceramic tiles. And we also love that proceeds from the sale of these tiles support the non-profit's mission.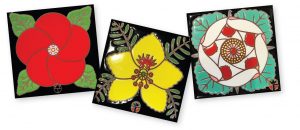 $40 each
6 x 6 inches
nativeseeds.org
Tanzanite and Sapphire Pendant from Shell-Bell Designs
This reticulated silver and gold pendant from Shell-Bell Designs is a work of craftsmanship and beauty. In jewelry making, the process of reticulation adds a rippled texture to sterling silver by repeatedly heating and cooling the metal. The process creates a beautiful effect for framing jewels. In this piece, the 14-karat gold is fused to the silver without using solder. All of the elements combined give the pendant an unmistakable personality and the quality for which Shell-Bell Designs is known. In a sense, this look is designer Shelli Kahl's trademark. And we love how tanzanite and sapphires add a scintillating shimmer to the pendant.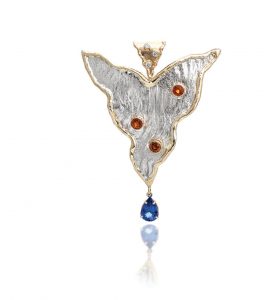 Starting at $7,500
3 x 3.75 inches
shellbell.com
Gemini Transforming Sofa from Resource Furniture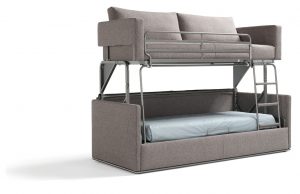 The quintessential sleepover on a hard sofa is elevated to new heights with this design from Resource Furniture. The company's vision transforms a comfortable, modern sofa into a bunk bed. With this piece, one doesn't have to trade space for functionality, and the sofa would fit perfectly in a city apartment where room is limited, a vacation home where guests are plentiful, or for those living the eco-chic lifestyle in a tiny home. When kids come to visit, the bunk beds feature a full barrier on the top loft, a safety locking mechanism, and an integrated ladder for ease of access. Available in a wide range of fabrics, many of the textiles offered are also washable.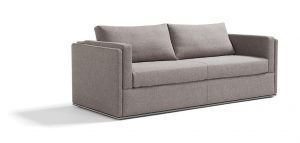 Starting at $5,365
76 x 33 x 18.5 inches
resourcefurniture.com
Uffizio Bookcase by Paolo Castelli
We love this lighted and wall-mounted bookcase by Paolo Castelli for Uffizio, and we're not alone, as it won the prestigious Archiproducts Design Award in 2020. With Italian design principles at work, its trendy bronze matte finish juxtaposes a satin mirror-backing to amplify its beauty. When ordered with the LED lighting system, contents on the transparent glass shelves are illuminated, brightening the room. Imagine highlighting a glass artwork, its intricacies magnified by light. For those with tall objects to display, a three-shelf version is also available.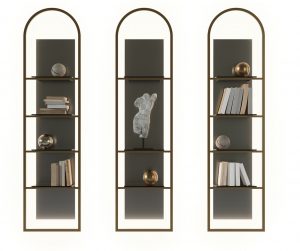 $4,500 and up
77 x 18 x 8.75 inches
paolocastelli.com