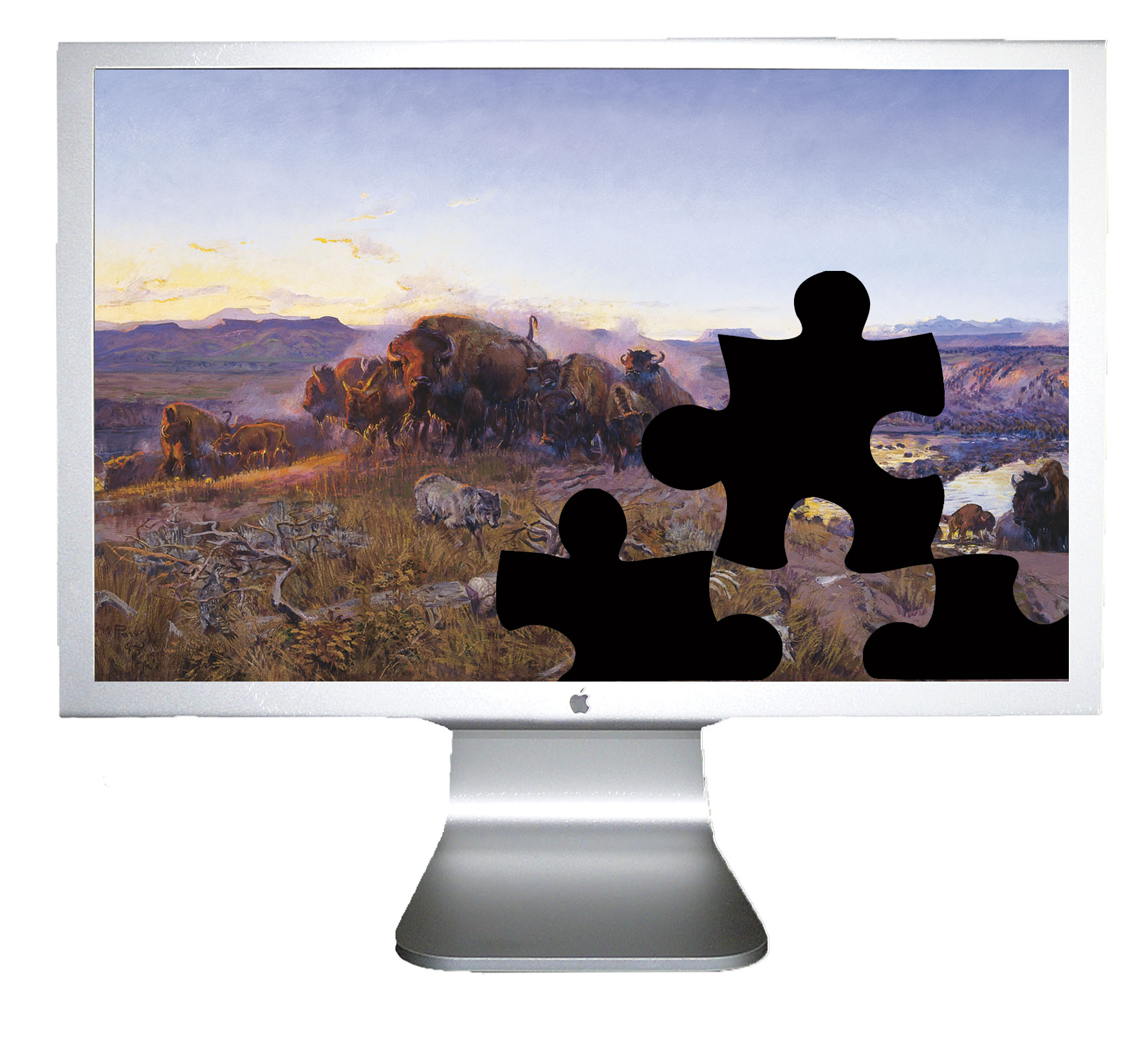 30 May

Collector's Notebook: Electronic Frontier
---
Charlie Russell was notoriously out of step with the march of progress. He didn't fancy electric lights. He didn't like steam trains. He refused to ride in cars for a long time, calling them "skunk wagons."
But his record, as documented in a recently published catalogue raisonné, offered both in hard copy and in an online
version, is set to be one of technological innovation.
More and more catalogue raisonné authors are turning to the online format, both professionals linked to museums and universities as well as amateurs creating Web sites as a labor of love. The Catalogue Raisonné Scholars Association lists seven online catalogues, with more in production. The Russell raisonné, published last fall, with more than 4,000 catalogued paintings, drawings, illustrated letters and sketches, is one of the most recent and ambitious.
The catalogue raisonné, or "reasoned catalogue," details all of an artist's known work. The form began as a simple list appended after an artist's name in early encyclopedias and developed into stand-alone volumes in the mid-18th century as the trajectory of individual artists became more important. Today, a catalogue raisonné is usually a lavish production with reproductions, a biography and interpretive essays.
But for a collector looking for information on a specific painting, these volumes can be hard to come by. They go out of print. The bindings give way. Often published in limited editions, they become only more rare over time.
The traditional catalogue raisonné has another big problem. Scouring collections for forgotten paintings can take decades, but the book eventually has to go to the printer. "If you tried to wait until you had everything, you'd never publish," said Anne Morand, CEO of the C.M. Russell Museum in Great Falls, Montana, one of the collaborators on the Russell catalogue raisonné. The publication attracts attention, drawing more collectors out of the woodwork. "Suddenly things that have been lost or unknown come out," said Morand. The book can be out of date the moment it hits the shelves.
"We worked hard to find something that could be more flexible — something we could update more quickly and easily," said B. Byron Price, the project's editor. The authors originally considered a DVD, but that still had an element of finality about it. The online version can be constantly updated, said Price. The Russell raisonné authors plan to add more notes and letters, and additional essays as they are written. New scientific developments that aid authentication can also be included in a raisonné Web site, as well as podcasts of interviews or videos of a symposium on the artist.
Since virtual texts are much less expensive to produce than large-format books packed with color pictures, even more obscure artists may get a catalogue raisonné. In the mid-1990s, Michael D. Schroeder came across a landscape by the 19th-century painter Gilbert Munger that he felt had been misidentified. The quest for the right location drew him deeper into the artist's history, and eventually Schroeder started an online catalogue raisonné. When he first launched the site, Schroeder had documented about 70 Munger paintings. "I put an invitation on the front that said if you know anything about Gilbert Munger or his paintings, send me an e-mail," Schroeder said. "They started pouring in." Now the site details 250 Munger works.
For Schroeder, who has a Ph.D. in computer science, the endless depth of the online format is ideal. "It turns the construction of a catalogue raisonné into a collaborative project," he said. "It's a constantly growing dynamic, organic thing." The site includes sample Munger signatures, details of the latest auction sales and a document archive of newspaper clippings and letters. Because it is searchable by engines such as Google, new readers are drawn in all the time, often with their own Munger stories to share.
Those musty old volumes have one advantage, though. Battered as they may be, a determined collector can still lay hands on them. Jeffery Coven, director of the American Printmakers On-line Catalogue Raisonné Project, said, "The biggest problem with online publication is guaranteeing perpetuity. Once a print volume is in a bunch of venerable libraries, a kind of perpetuity is achieved even though the work may soon be sadly out of date. On the Web, sticking around for more or less ever is trickier." Hardware becomes outdated and formats change. Ten years ago, who had heard of a podcast?
The Russell raisonné has it both ways, with a lush coffee-table book containing a code giving the owner access to a private Web site. But the trend toward purely virtual catalogues is inescapable. Some sites, like one devoted to Marc Chagall's graphic works, charge a user fee for access. Others, like the Munger site and the On-line Picasso Project, are free.
Russell himself must have known modernity was impossible to elude, even in his most private refuge. His log cabin studio, where he painted images of cowboys and bucking broncos and covered wagons from a time before electricity, was made of cedar telephone poles left over from those that carried the most new-fangled of signals across the plains.
---
Online catalogues raisonné
Charles M. Russell, A Catalogue Raisonné | www.russellraisonne.com
The Paintings of Gilbert Munger | www.gilbertmunger.org
The On-line Picasso Project | www.tamu.edu/mocl/picasso
Marc Chagall, Online Catalogue Raisonné of the Graphic Work | www.chagall.fr
American Printmakers On-line Catalogue Raisonné Project | www.catrais.org | kimtodd@earthlink.net